Real Lives 2020
Real Lives 2020 was a week of chat-show style interviews of ordinary people with engaging and powerful stories of lives changed by Jesus Christ. Each person interviewed has encountered and worked their way through real life issues:
Alison Bird with life not working out as expected
Ed Watson with anxiety and depression
Shubbie Awoyemi with different religions
Jeremy Marshall with city success and incurable cancer
Tracy Wild with the pain of losing a child
Shane Taylor with his violent past and forgiveness
Angela McDonald with abuse, addiction and single parenthood
Professor Russell Cowburn with the compatibility between science and Christianity
Who was interviewing?
Glen Scrivener interviewed each person. Glen is originally from Australia but has lived in the UK for more than half his life. He was curate at All Soul's Church, Eastbourne and has been an Evangelist at Speak Life since 2010. In addition to being author of a number of books, he is a very able and engaging interviewer and speaker. Why not get to know Glen watching the following?
Glen presenting what Christians believe in 90 seconds: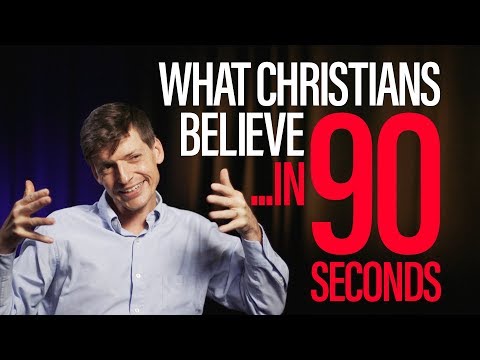 Glen introducing "Reading between the lines" which is a phrase a day that takes you through the Bible using phrases that have entered common parlance ("He gave up the ghost" and "the writing's on the wall"):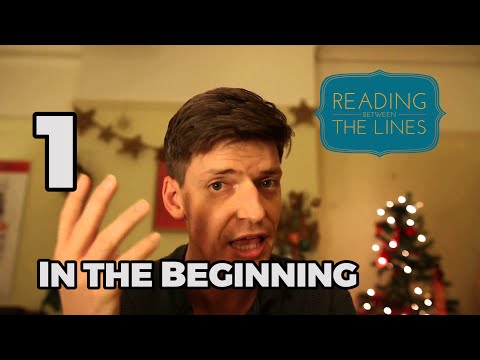 When life doesn't go the way you expect: Alison Bird
Alison and her husband Tim met at Durham University. They always longed for a family and dreamed of having seven children. The painful discovery of infertility led to a long and difficult journey where their faith was tested to the limit. Having travelled around with Tim's job in the oil industry they now live in Maidenhead.
We all make plans every day about all aspects of life, what to wear, what to watch, what to post or tweet. Sometimes those plans are mundane - what to eat for dinner; sometimes those plans are life-changing - what job to take, who to marry, where to live.
But what do we do when the plans we make for our lives, the plans we think are good, are suddenly and irrevocably rendered impossible? How do we react when life takes a very different turn from the way we envisaged and planned it to go?
In the first of the Real Lives interviews Alison Bird spoke with complete frankness and honesty about the way her life changed when, a year into marriage, she was told that she and husband Tim could never have children. She related her pain at being unable to have what she had longed for and her anger at a God who at times she thought distant, cold and uncaring. Yet being a Christian, she says, does not mean we live a charmed life but rather that in our struggles, our grief and despair, God is there with us, bringing us through the suffering. And she spoke of how she has learned to trust that God is God, that the plans he has for us are often different but always better than the ones we make for ourselves. Alison explained how the years of struggling to adopt and then bringing up three adopted children, each with their own individual challenges, have given her a greater understanding of the depths of God's love for her, his adopted child and confidence in His plans for her life.
You can watch a video of the interview by clicking on the player below:

Anxiety and Depression: Ed Watson
By popular standards Ed's achieved the dream: lives in the country and loves outdoor pursuits, works in the City in a respectable job, has two cars in the drive and a beautiful young family. Ed is husband to Sara, father to Eva and Daisy (aged 6 and 4), and chaser of Winston (a black lab puppy). After a successful stint in Management Consulting Ed was recently asked to join an established FTSE 250 Financial Services company, and now works as a Transformation Director. Beneath a veneer of confidence and success, over the last 15 years or so Ed has worked through a number of episodes of acute anxiety and depression during which he faced serious questions about, but also grew deeply in his faith in Jesus Christ.
Ed kicked off our evening interviews on Tuesday to a packed church – clearly a topic that is on a lot of people's hearts.
By his own admission Ed is a highly driven perfectionist whose hard work and dedication to all he undertakes has brought success but also driven him into bleak periods of anxiety and depression. Whilst describing his childhood as happy it was nonetheless overshadowed by his mother's cancer that she fought for over 30 years, a fact that contributed to his wanting to be in control of his life and doing his utmost in his own strength to achieve that goal. As he drew us a verbal picture of those desperate times we were all touched and moved by the reality that is mental health.
For the guest one of our church members brought, a young man in his 20s, it was so helpful and reassuring to listen to Ed's story and to know that he was not the only "bloke" suffering in this way. He related to everything Ed said, how hard it is - especially as a "bloke" - to admit to being anxious and not coping. Ed was insistent that this is the first step - acknowledgement that you are ill. Ed talked about the importance of family and friends in supporting him and the vital role of the one friend who can and does walk alongside through the loneliest and bleakest of times - Jesus. Because Jesus is Lord of his life, Ed finds his identity and reassurance in what the Bible tells him:
He is created by God and therefore completely known and understood – Psalm 139
He is loved John 3:16
God is in control not him Romans 8:28
God is good
Glen went on to explain using Psalm 23 that it is only Jesus who offers to and can walk with us through the "valley of the shadow of death" – the valley we will all walk. Only Jesus fully understands our individual sufferings – he suffered them all and through his death on the cross took away the sin that would separate us from God for eternity, and rose again to new life, as we will if we trust in him. Jesus will bring us through to the place where there will be no more anxiety and depression, where we will live in perfect unity with God and each other for eternity.
You can watch a video of the interview by clicking the player below:
Different Religions: Shubbie Awoyemi
Shubbie was brought up in Nigeria as a Muslim. Committed to Islam, in 2000 she came to the UK to live with her mother who had converted to Mormonism. Later she went to university and encountered Jesus Christ. Her story is a fascinating one of experiencing different religions.
In the second evening event of Real Lives, we met the lovely Shubbie. Now a member of our church family, she told us the remarkable story of how she got here...
Raised in a large Muslim family in Nigeria, Shubbie found herself increasingly devoted to Allah in her teenage years. Hoping for a release from her distinct fear of death, and insecurity in relationships, Shubbie was trusting in her power to please God through prayer and obedience, believing that Allah would be content and that she would receive his mercy.
Change soon came as Shubbie moved to the UK with her mother, who had recently become involved in the Mormon church. Totally opposed to the idea that Jesus might be God, Shubbie kicked back against the efforts of Mormon missionaries. Yet she found comfort and familiarity in the common ground between Islam and Mormonism - the ideas of chastity, charity, and even polygamy. There were a surprising number of similarities between the two religions, and soon Shubbie began to embrace Mormonism, still with ideas of pleasing God through obedience to earn his mercy and pardon.
Then at university in Warwick, Shubbie began to attend a Bible study group. Thinking she knew it all with her Book of Mormon, she was challenged by the Pastor to read John's gospel. There she found a totally different Jesus from the one she thought she knew. She saw the Gospel as a love letter from God himself. In her own words, she was astounded that there was "a supreme, powerful God who wanted a relationship with an ordinary person like me, and was willing to die to have it".
For the first time, Shubbie knew that she didn't have to work to earn God's favour. Jesus on the cross was proof to her that she was, and is, adored by the Lord, despite her constant sin. So after years of struggle and effort to make God happy, Shubbie can now say that he is no longer unreachable and unrelatable, but rather is a loving Father, who cares for and loves her deeply.
And most remarkable of all, this offer of a loving relationship with God himself is open to anyone who trusts in Jesus Christ's sacrifice at the cross.
Watch the full interview by clicking on the player below:
City Success and Incurable Cancer: Jeremy Marshall
Our speaker for Thursday evening, Jeremy Marshall – former CEO of C. Hoare & Co investment bank, and prior to that, 20 years with Credit Suisse – saw first-hand those for whom wealth equals success and money conveys a sense of status, security and worth. He spoke about the world of private banking, where for some, money in its multi-billions is never quite enough; however much you have, it leaves you wanting more. Yet one thing that money can't guarantee is security against death.
This became all too real to Jeremy when, in 2012, he was diagnosed with a rare form of cancer. Since then, he has undergone 12 operations, 24 rounds of chemotherapy and lost his sight for a while. He declared with great joy that he is happy to be alive, having been given 18 months to live back in 2015.
Jeremy said that his faith has been both strengthened and challenged by his journey with cancer (or the Big C, as he calls it). He spoke candidly of being afraid of dying, and said that throughout his diagnosis and treatment, fear has been his greatest emotion, but his faith and the knowledge of the presence of God with him has helped him tremendously. Jeremy spoke of his hope in the face of death – not a wishful thinking type of hope, but an earthed, grounded, realistic hope: he spoke of how it is possible to believe in life in the face of death.
His experiences have shown him that there is no bypass around 'the valley of the shadow of death' (Psalm 23), instead, God travels with us along that difficult road. And in Jesus, we see someone who walked that road and came out the other side. He challenged us to look at the evidence of Jesus, to investigate it, to ask, is it true?
The fact that Jeremy believes it is true is what motivates him to tell people about Jesus. Sitting in a chemotherapy ward, alongside several others also receiving treatment for cancer, he recalls thinking… 'if I had discovered the cure for cancer, wouldn't I tell everyone here?'. In Jesus, God has provided a 'cure' for the 'sickness' of the world, and Jeremy now makes it a priority to tell others.
'What would make you believe?' Glen Scrivener went on to ask. He referred to Thomas, the disciple, who would not believe that Jesus had risen from the dead until he had placed his hand in his scars (John 20:24-28). It was being confronted with Jesus's 'scar story', where God's love and suffering came together, that Thomas stopped doubting, and was able to proclaim 'My Lord and my God'. 
You can watch a video of the interview by clicking on the player below, and Jeremy's book Beyond the Big C is available to buy from 10ofThose:
The Pain of Losing a Child: Tracy Wild
Brought up going to church, Tracy had drifted away in her teenage years. After marrying James she fell pregnant with their first child, Robin. Close to term Robin died. Devastated and with big questions Tracy started to investigate Christianity.
Listen to Tracy's story as Glen interviews her by clicking on the player below:
Violence and Forgiveness: Shane Taylor
Shane Taylor was considered to be one of the most dangerous prisoners in British jails. Originally jailed for attempted murder he had his sentence extended by four years after he attacked a prison officer with a broken glass in an incident that started a prison riot. After that he spent time in some of the most secure prisons in the country and was often held in solitary confinement due to his violence towards prison officers and prisoners alike.
At the age of 26 having been in prison since he was 19 he ended up in Parkhurst Prison on the Isle of Wight. There he met a Christian, a prisoner sentenced to jail for murder. He told Shane that he had become a born again Christian and some of the things he said sounded really weird to Shane. But one sentence he said Shane could not understand: "I've been in prison 15 years, will probably never get out, but I feel free".
Four months later Shane was moved to Long Martin prison where by a series of 'coincidences' and the desire for the best biscuits on offer in the prison he came to hear about, and meet, Jesus for himself.
The change in his life and his reconciliation with the prison officer he stabbed as well as with God, is a remarkable story.
Listen to Shane's explanation of how this transformation happened by clicking on the player below:
Abuse, Addiction and Single Parenthood: Angela McDonald
At breakfast on Saturday, Glen Scrivener interviewed Angela McDonald.
From the start, the interview was very emotional, dealing with the issues of abuse, addiction and single parenthood.
Angela grew up in Yorkshire, one of seven children of a Roman Catholic working-class family, though religion did not play a large part in her life as a child. She was an insular child but wanted to make friends. When she started at senior school she was mercilessly bullied. She received death threats, had rude words written on her clothes, and was moved to the front of the class as punishment. The bullies received no reprimand. She decided the only way to deal with school, was to become the "cool girl", smoking and swearing. But deep down, she felt worthless, and went on to bully another girl at school.
As a teenager she fell pregnant, though she prayed to the God she vaguely believed was real, that it might not be so. Her parents were devastated but supported her. On her mother's urging, she chose a church for her baby to be baptised, which turned out to be an amazing Bible teaching church, where she felt like she belonged to the church family. She struggled to get to church once her daughter was born, but one of the ladies from the church kept ringing and encouraging her to come along, and one evening, when her daughter was a few months old, she attended again. The vicar was talking about Jesus, and Angela felt like she was the only person in the room. Jesus is real, she thought, and he loves me. It was the first time she had felt loved inside. Angela finally found the courage to split from the father of her child, and faced life as a single parent.
During her teenage years, Angela was introduced to porn by her boyfriend, and also struggled with overeating. These two addictions were to be a challenge for her over the next 30 years. Then, 6 years ago, she had the biggest argument ever with her now husband. Angela then received a text message quoting James 5 – taming the tongue. She deleted the message not wanting to accept this, but later got out her Bible and looked at Galatians 5 – the list of sins. She felt she was guilty of them all, and the words "fits of rage" and "will not inherit the kingdom of God" stood out. She realised she needed God to be the one she relied on, not herself or those around her. She felt she had a new life, and is now telling others about how God has helped her, has a desire to train as a counsellor, and writes a blog: www.livinghisword.life.
Glen finished with a word from John 8:31-38, about being enslaved by lies, not living in truth – if we sin, we are a slave to sin. Cycles of addiction come from a slave mentality; we should be living in light as sons of God, not as slaves.
You can watch a video of the talk by clicking the link below. 
Science and Christianity: Prof. Russell Cowburn
Russell is Professor of Experimental Physics at Cambridge University where he leads a large research team studying the physics and applications of nanotechnology. The European Union recognised his research in 2009 with an award and the Royal Society elected him a Fellow in 2010. In addition to being an academic scientist, he is founder of three start-up companies and has over 60 patents granted. As a Christian and a scientist for 30 years, he has thought carefully about the relationship between his faith and science and is an engaging speaker on the subject.
Science and religion can't go together... right? That's what we have seen through the 19th and 20th centuries: a battle between scientists and God.
On Saturday night, many people came to St Mary's to hear Russell talk about this subject, sharing his experiences as he was interviewed by Glen Scrivener. He took us through his journey discovering Jesus in John's Gospel alongside his growing career as a Physicist. And he answered audience questions that were sent in through a site called Slido, including whether he has struggled to piece together biblical ideas and his scientific research, what is the smallest thing he has seen, and the idea of the universe being a closed system.
"Science is the description of how God works most of the time."- Professor Cowburn. It's seeing the regularities of God in our everyday lives.
As the evening came to a close Glen gave a short talk from John's Gospel teaching us that the world is given for us to understand and rule over, but it's also a love gift from Jesus who wants us to know the depth of his love for all of us.
All in all it was a wonderful final interview to round off Real Lives week, leaving us all food for thought.
Watch Glen's interview with Russell by clicking on the player below: