Blog
The St Mary's blog is a mixture of news pieces and topical articles. Each month a number of these are collated into a printed magazine, Touchline.  Blog items over three months old are moved to the archive pages, which are available when logged in. Views expressed here are those held by the individuals posting, and not necessarily representative of St Mary's Church.
Please log in to display a button below to enable notifications when a new blog entry is published.
Harvest Sunday - Open Doors (Anthony Kan)
It seems not too long ago that we reported on the 2021 Harvest Giving. Harvest Sunday is again just round the corner – 2nd October.
About a month ago, the Mission Strategy Committee received an impact report from Open Doors, one of the beneficiaries of our giving last year. It is a very informative report, showing how our donation has been put to work for persecuted Christians and how it impacts lives around the globe. 
This is the link to the report. Have a read. We have the opportunity to give to this work again this year.
Praise the Lord for his provisions that we at St Mary's are able to give.
What Happens When Politicians do God? (Ian Miller)
To have an event at St Mary's on Tuesday 18th October with Tim Farron MP speaking is brilliant, but to have Tim Farron being interviewed by Mark Meynell is quite something! Tim Farron is MP for Westmorland and Londsdale – a seat which had been Conservative for 95 years before he took it in 2005. He was chairman of the Liberal Democrats during most of the coalition years before becoming party leader between 2015-17.
The title for the evening is "What happens when politicians 'do God'?" It plays on a quote from Alastair Campbell who famously responded to a question put to Tony Blair about his faith by saying "we don't do God." Ever since Tim put his trust in Jesus he has "done God" and that has not made for an easy life as a politician. In an endorsement on Tim's book "A Better Ambition", Sir Menzies Campbell says that his autobiography reveals "in frank and courageous detail, the acute conflict between political loyalty and religious commitment." Perhaps that conflict was most evident in Tim's resignation speech as party leader in which he quoted Isaac Watt's hymn "When I survey the wondrous cross" - it is well worth watching
the full speech on YouTube
.
This will be an excellent event for Christians to attend to hear from a highly respected politician who has contended for the gospel in a tough environment. But it will also be an excellent event to invite friends to as Tim is a likeable character and he will speak openly about his faith in Jesus.
Here are two other endorsements of Tim's autobiography to whet your appetites:

"Tim Farron tells a fascinating story of family, football, faith, music and politics. It is a story about private and public, highs and lows, passion, pressure and pain..." (Sir Simon Hughes)
"Refreshingly frank, humble, faithful and full of grace." (David Burrowes, former Conservative MP)
Click here to book tickets    
A Taste of All Nations - 2021 Video
On Saturday, we have our second 'Taste of All Nations' evening. Please do enjoy this video from last year and see what it was like. You can still book for this year - bookings close Thursday night.
Book here: Sold out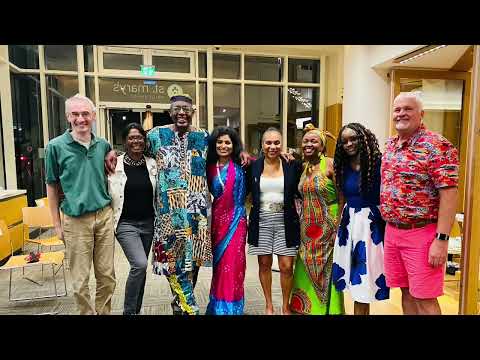 The Queen's Faith In Her Own Words (Jon Drake)
On Sunday 11th September we interrupted our planned sermon series to give thanks for the life and faith of Queen Elizabeth II. We reflected on Jesus' words in Mark 10:45, 'For even the Son of Man did not come to be served, but to serve, and to give his life as a ransom for many.' It was good to thank God for the Queen's extraordinary life of public service which was inspired by her faith in Jesus – the servant King.
The team at All Soul's Langham Place, where Will & Becca Stileman now are, have prepared a video tribute to the Queen which you can watch via the link below. It consists of the Queen talking about her faith in Jesus in her own words. It's a very moving and inspiring video and is ideal to watch and to share with others as we prepare for the Queen's funeral on Monday.,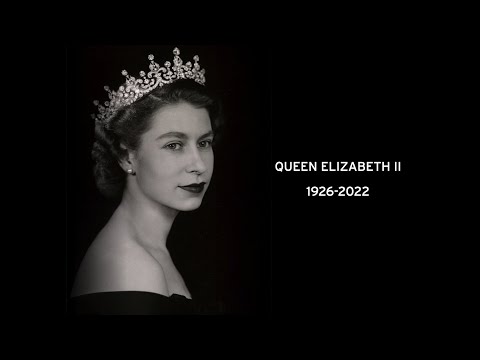 4pm Games and Picnic (Penny McCrabbe)
On a sunny Saturday afternoon a group of '4pm-ers' gathered in Oaken Grove park to enjoy some relaxed social time. It gave people the chance to have longer conversations than at church coffee time. Many people had also been away over the summer so had not caught up with church family until the picnic. 
There were lots of different activities going on. Some of us sat on picnic blankets and ate food while others played football and cricket. It was also an opportunity for everyone to introduce their dogs to each other. Our family have just been blessed with a new dog, so this was her first outing. She loved all the attention everyone gave her! 
It was good for people to get to know each other better in a less formal setting. Sometimes it is easier to talk outside in the open than while standing in the church hall drinking coffee. 
Here are a few reflections from my family about the afternoon: 
Kaiya, age 11, was delighted to be reunited with her friend Laeticia. They had been on a Venture camp together earlier in the summer which they thoroughly enjoyed. 
Noah, age 10, relished in his blue 'slushie' drink from the cafe and liked playing with our new pet. 
Penny appreciated having the chance to talk in more depth to people without feeling rushed which is often the case on a Sunday evening. 
Clyde loved the sports and running around with everyone. He was impressed by Ian's cricket skills! There was a healthy amount of competition. 
All in all it was a fun afternoon, and everyone had a lovely time. I think most of us still feel really grateful that this kind of event can happen again after months of covid restrictions.

Chatting With Teenagers From Hong Kong (Tim Harris)
Over a year on from their relocation to the UK, I sat down with two teenage Christian brothers from Hong Kong to hear about their experience of moving to the UK and how this has affected their relationship with Jesus.
While our media often portrays all migrants as being displaced from decades of messy conflict in often less well-off far away nations, this is far from the truth. The encroachment of Hong Kong's sovereignty by the Chinese has led to many of its residents fleeing to other countries and the UK government offering visas to those who held British national overseas status in Hong Kong pre-1997 when the city was a British colony. Almost 100,000 residents have left Hong Kong and come to the UK in the past 2 years, many being Christian. This is due to the Chinese government's tendencies toward suppression of free speech and mass surveillance as well as its persecution of Christians and other religious groups within its borders.
Leaving Hong Kong
Just before the brothers left Hong Kong, the Chinese government (CCP) enforced the National Security Law which was, for them, one of the driving factors to leave. It severely hindered free speech and led to the arrest of thousands in the city, including teenagers, for speaking out online and attending protests.
When hearing about the thousands that have left Hong Kong, I imagined a frantic packing of belongings and running to the airport with the Chinese government in hot pursuit! In reality, they told me, it was a longer process, with three months' notice prior to them leaving. However, this was still not nearly long enough to find jobs and schools etc in advance of their arrival in the UK.
Loving Hong Kong
Despite the complicated past of Hong Kong and its sovereignty the brothers I spoke to felt very much tied to the identity of Hong Kong itself. It was obvious they cared a lot about their country and its uncertain future. The actions of the CCP in Hong Kong means that they feel their own personal identity has no tie to the Chinese nationality despite the geographical proximity of China and Hong Kong. New classmates in the UK asked them if they were Chinese or Japanese, but now after conversations, they know very well that they are not Chinese!
Both brothers have made friends in the UK; they have also kept in contact with friends still back home and made others amongst those who also moved to the UK. Despite this most still live in Hong Kong. The elder brother in particular felt a desire to move back to Hong Kong if it should ever achieve independence. However, he recognised that, in the short term, this is unlikely. He would, instead, perhaps like to move to Japan when he is older. His family has often gone there on holiday and the cultural similarities to Hong Kong are attractive.
Loving God
The move to the UK has given the brothers a greater dependence on God which for them has taken the form of more prayer. They don't think they prayed as much in Hong Kong and that the move had matured them a lot in terms of life experiences.
So, while the whole situation of Hong Kong is tragic, God has used it for good and drawn them, and I'm sure many other Christian Hong Kongers of all ages, closer to him.
Joining St Mary's has meant real change to the brothers' experience of church. They spoke about the much greater range of events happening at St Mary's than at their church in Hong Kong. This is because their church building in Hong Kong is very small and compact as well as it having a much smaller congregation. As a result youth activities and fellowship in Hong Kong were not emphasised as much as it is in St Mary's. From this, personally as a member of the 'youth', I realised how much we have been blessed with in both the church site and number of younger people to relate to.
Two reflections
I reflect on two big things after talking with the brothers regarding what we do as a church and the real-world action of God. Firstly, the importance of being a welcoming and loving church to whoever walks through our door. And, secondly, how God can use a bad situation and hardship for the benefit of our faith, and the faith of others.
Looking Back - Patch Crossley
In just a few days now, I'll be leaving Maidenhead and moving back up north to get married to Issy, and start a new teaching job. Looking back, I am so grateful for such a wonderful year and everyone who has made it so special.
I wanted to thank all the church family at St Mary's for the support and encouragement I've received in my role here, whether in food, chatting, singing together or studying the Bible together. Even though I've only been in Maidenhead a short time, I've felt quickly welcomed into the church family. It's been such an exciting and varied year, and whether performing the Christmas Rap as 'MC Elf', or studying Doctrine at MTC, I can honestly say I've enjoyed it all.

I've felt hugely blessed to have been able to spend so much time studying the Bible, and growing in the knowledge of God, being strengthened according to his glorious might. It's been a privilege to serve him and the church family in music, in prayer, in children's work, and in moving chairs.
Please do pray for me and Issy up in Stoke as we start our life together, that we would serve God faithfully and always rejoice in him.
Working through the book of Hebrews has been especially precious to me this year. It says:
'Let us hold unswervingly to the hope we profess, for he who promised is faithful. And let us consider how we may spur one another on towards love and good deeds.' Hebrews 10:23-24
That's my prayer for St Mary's in the years to come. I hope to visit soon!
Patch
Day of Prayer for Ukraine
The World Evangelical Alliance (WEA) and the European Evangelical Alliance (EEA) call on churches and believers to set aside some time on Wednesday, 24 August – Ukraine's Independence Day – to pray for an end to the war in Ukraine.
The article below is republished from Evangelical Focus.
"On this day of independence, we want to declare our dependence on God, the One who can bring true peace to the hearts of each individual person, each family and even entire peoples".
On 24 February, 2022, the unimaginable happened: Russian troops crossed the border, launching a full-on attack on Ukraine.
Wednesday, 24 August, is Ukraine's Independence Day, and at the same time it marks exactly half a year of a war that has caused great loss, pain and suffering.
Pray for an end to the suffering
Thousands of soldiers on both sides have been killed, leaving tens of thousands of family members grief-stricken and wondering why their relatives had to lose their lives in a war they did not ask for. 
Let us pray for an end to the war, an end to the loss of life, an end to destruction and atrocities, and the beginning of healing.
Pray for the global repercussions to cease
Although there have been some signs of hope with the recent agreement to allow the export of grain from some Ukrainian ports, the situation remains a great concern.
Let us pray that the grain can make its way to the places where it is needed most, so that the most vulnerable are not suffering further consequences of a war that may be half a world away.
 Pray for the response of the evangelical community to continue
The response of the evangelical community within Europe and across the globe has been heartening. There has been an incredible outpouring of support from near and far: sacrificial offering of goods, funds, prayers and hospitality.
Many people open their own homes to those who fled, the majority from Ukraine but also those from Russia and Belarus who reject the war and had to flee to neighbouring countries.
The needs remain great, so let us pray for the hospitality, solidarity and support to continue.
Pray that pease is not sought through weapons but through prayers
While the world may continue to look for weapons to bring about peace and justice by force, we know that true and lasting peace can only be accomplished through unceasing prayers. 
As we look to Jesus Christ, the Prince of Peace, let us pray for hearts to be changed and for the weapons to be silenced.
Throughout history, God has changed hopeless and dire situations in surprising ways, and He can do it once again.
And let us also pray for healing and for reconciliation, and that Russia and Ukraine could live in peace as independent, sovereign nations.
The EEA also invites children to join the day of prayer & have produced a guide for parents to use with their children: Pray-with-Children-in-War-and-Conflict.pdf
Sunday 21 August 2022 by Kelly Valencia

Update on the Vacancy (Anthony Kan and Rae Binning)
Dear all,
We last reported on the progress of the vacancy during the July St Mary's Evening. Some of the information outlined below is very similar to that already reported.
Both online and print copy of the advertising for the new vicar were listed in the last week of July. The online listings are on the CPAS, Diocese of Oxford, Church Times and the Church of England websites and the only print listing is in the Church Times. To date, we have not had any responses but have been advised that in general applications will come at the last minute.

To reiterate the main dates to note: The applications are closing on 11th September 2022. The parish representatives will have to provide a shortlist for the CPAS trustees for their sign-off by 15th September. The interview date is 4th October with a familiarisation day on 3rd October. If all goes well, the new vicar will arrive by mid-January 2023.

Please pray for Rae and me to be humble and wise in the task ahead of us, always looking to Jesus, the author and finisher of his divine plan, of which the future of St Mary's is part, and he will fulfil it according to his purpose and timing.  
Rae Binning and Anthony Kan
Parish Representatives
Food, Fellowship and Fun (Kathy and Roger Hines)
When travelling home after Third Thursday Table, I felt a warm glow from having unrushed time to share a tasty and healthy meal, which I didn't have to cook, and wonderful conversation with familiar friends, and also with people I had not met before. The team served the food so lovingly with kind smiles and gentle words. They walked the pudding around, so we could preview the beautifully coloured strawberries enfolded in a gently wobbling jelly, fresh from its mould. 
Conversation came easily to our table; we chatted about cooking tips and quiet times, and caught up on family news, baby photos and getting to church – which can be harder for older people.

After this wonderful meal, Nick McDonald shared about his walk with God, and God's guidance through childhood, an education degree, teaching at primary school, and then a call to children's work at St Mary's. It warmed our hearts to hear how God guides our young people today as well as in the past.

So, thank you so much dear Third Thursday Table team, and may God bless you all.
Roger and Kathy Hines
(Kathy wrote the writing and Roger had two helpings of pudding and one of proof-reading!)
Marriage, Parenting and Work (Jon Drake)
This Sunday 24th July, I will be preaching on how we live out our new life in Christ in the realms of marriage, parenting and work. Our focus will be on Colossians 3:18-4:1 as we continue our series Mature in Christ. We will see that being mature in Christ involves living for him in these core areas of daily life. Each of marriage, parenting and work is an enormous topic and in a sermon on all three we can only scratch the surface. Here are some recommended Bible passages, websites and books for further exploration.
Marriage
Ephesians 5:21-33 - an expanded version of Paul's concise teaching in Colossians 3:18-19
The Engine That Drives a Good Marriage – an article on The Gospel Coalition website
The Meaning of Marriage – a book by Tim and Kathy Keller
Parenting
Ephesians 6:1-4
Successful Parenting – an article on the Christian Counselling and Educational Foundation (CCEF) website
Equipping for life – a book by Andreas and Margaret Köstenberger
Work 
Not Goodbye but God Be With You - An Epistle from the Martins
Grace and peace to you from God our Father and the Lord Jesus Christ.
We thank God every time we remember you. In all our prayers for all of you, we always pray with joy because of your partnership in the gospel from the first day until now, being confident of this, that he who began a good work in you will carry it on to completion until the day of Christ Jesus. It is right for us to feel this way about all of you, since we have you in our hearts whether we are in Maidenhead or Cirencester!

Okay, so, we borrowed our greeting from Paul's letter to the Philippians, but it encapsulates our love and gratitude to our church family in Maidenhead.
The decision for us to move was not an easy one. We knew we could give up the house and the town (and even my job) without too much difficulty, but we always knew leaving St Mary's and all of you would be emotional. I confess, as the move date neared, I wondered whether I could actually bear it. It felt more about loss than new adventures…
May I encourage all of you to use the challenges of life to lean on our Lord Jesus. He is in the details of everything we do. An aborted attempt to move in 2019/20 happened, not because of Covid, but because it was not God's will for us. Our house wasn't selling, and we saw nothing in and around Cirencester that we remotely liked. We even drove up the road we now live in (lovely by the way), and said it was horrid! God was putting on our hearts that it wasn't the right time for us. He had work for us in Maidenhead that was not yet done…
This time, God had different plans. Only one couple viewed our house, and immediately bought it. Driving back and forth to Cirencester we looked at houses that were on our wish list, and offered on several. With each offer we prayed "Please let it be a clear yes or a clear no. Make clear your plans for us." Depending on God in this way meant that the oft-repeated "no" wasn't a devastating disappointment, but an acknowledgement that we hadn't yet found our God-house.
We are certainly in that house now. It is a place I had told Bri I didn't want to view – wrong location, no upstairs (I'm not old enough for a bungalow!), no obvious place for his office…but it was light and airy and had a feeling of home about it. When I stepped outside, I was struck by a thought, maybe God is giving me a garden. And what a garden. It is solace and blessing even after only a couple of weeks here. This is our God-ordained house. He brought us nearer to my parents so we can be with them in less than ten minutes, and he has blessed us with a church family who have already invited us to join two home groups, offered a Sunday lunch and given us homemade jam. What a welcome!
But they aren't you. I feel at home in my house, in my garden and in my family, but I am homesick when I am in my new church. If you have read this far, then you must really love me, so it is at this point that we want to thank you, all of you, for being part of our journey. We have written to some of you individually, but there are so many more of you who have impacted our lives, whether that is the privilege of being in growth groups with you, sharing a meal, playing sport, going for a walk, or simply encouraging us in our singing and leading ministry. We want to thank you all for being our family in Christ.
St Mary's is a place of love. It wrapped its arms around us 25 years ago and gently taught us to trust in Jesus, to give him more of our lives over the years. We are not finished – none of us will be until the end of the race – but we are more able to say, 'your will be done', and more able to lean on his everlasting arms (credit to Lou Fellingham – beautiful song – look it up and sing it out loud). We know that this move was ordained for us by God, and he will equip us for the next stage of our lives. He will comfort us when we miss you all, he will give us new fellowship. There will be trials, but we will try to consider them joy as we have seen so many of you demonstrate through your own hardships, losses and griefs.
Thank you for being family to us, for loving us, encouraging us and guiding us.
In the words of a local vicar at a recent service we attended, goodbye is not farewell; in its original English form it means 'God be with you'. So, although we have left Maidenhead, we remain brothers and sisters in Christ. Our home is open to you.
And I'll borrow from Jude to close, offering you our favourite blessing,
To him who is able to keep you from falling and to present you before his glorious presence without fault and with great joy—to the only God our Saviour be glory, majesty, power and authority, through Jesus Christ our Lord, before all ages, now and forevermore! Amen.
With love in Christ,
Karen and Brian Martin
United Church Sunday
Sunday 3rd July was the first United Church Sunday held at St Mary's. Below are some of the perspectives from those that attended - including those new to St Mary's and those that have been part of the family for a lot longer.
It had rained on the day before the United Church Sunday.  My younger son had asked how we could stay outdoors on Sunday.  I just told him we could do nothing but pray.  The next morning, it was sunny and hot. We were so delighted and excited to have a picnic at the church garden and had the service at 2pm.  We never thought we could sit on the church lawn chatting with church friends, sharing our food, and watching our kids playing on Sunday afternoon.  The united congregation at 2pm was so impressive.  Our singing voices filled the church hall.  The worship was so powerful with praise and joy.

As a new family coming to St Mary's Church for about 9 months, we can join in with church friends who we've never talked to.  My sons especially enjoyed the ice-cream and playing games with the other children.  It was so nice to chat with brothers and sisters who used to go to the 6:30pm congregation.  Now we feel a new kinship with church families. We are commanded, "Love one another with brotherly love" (Romans 12:10).  Picnics are great for this, and the United Church Sunday at St Mary's really makes us like one big family with affection.

Sharon and Marco
There is a joy in coming together with family whom you love and there is a feeling of excitement when you discover a crowded space filled with buzz and energy. We got to experience both at the same time as we arrived at the St Mary's United Church Sunday and picnic on Sunday 3rd July. 

I always feel as though I am amongst friends when I am at St Mary's, whether I am speaking to somebody that I know well or to somebody I have never met before. It was great to spend time with familiar faces, to see some new ones, and to feel a part of the community that has grown around our church.

Worshipping together with people from different services made us aware of the different energy and personality that different people from the church can bring, but also highlighted the faith, belief and love of Christ that is there clearly when we come together as one.

It seemed as though there may be twelve baskets or more of left-over Magnums after the church had fed and watered the many of us who were there. We were thankful to be there, to feel the love of the whole church family and look forward to us all coming together to celebrate Christ in our lives and in the world more often.

Adrian
At last, the eagerly anticipated United Church Sunday arrived, and we turned up early to be sure of getting a seat! There was an excited buzz of conversation when we walked in and it was a wonderful to see such a packed church! We hadn't seen some people since before Covid, so we were thrilled to be able to chat to them later during the picnic.

Karnie Sharp opened the first service joyfully and we all rose and sang together in a very uplifting response. I was particularly touched by Sarah Smart in the children's talk illustrating powerfully how we all have a function in the community of our fellowship - out of the mouths of babes.

Jon Drake's sermon on Luke 7 reminded us that as we have been forgiven so much so we should love, and that love can particularly find an expression in our church family.

Sunitha Province lifted us in prayer, and we closed with a resounding hymn. What a service to remember! We can't wait for the next one!

Cathie and Toby
For a church with so many members and regular attendees, the pragmatic division into separate congregations sometimes leads to that awkward conversation starter: "Are you new to the church?" "No, I've been coming for 10 years…" Nearly two years of on-and-off lockdowns during the pandemic has somewhat intensified the little congregational or even growth group bubbles that we are part of, perhaps to the detriment of our wider church fellowship. So, the United Church Sunday services and picnic was a great opportunity to meet people from other congregations and reconnect with those we had not seen for a while. So naturally, I went and sat with the people I already knew!

It wasn't long however that the sun and the spaced-out drinks tables were making sure that people were wandering back and forth to get refreshments and at each pass back there were new people in our little group. In fact, two people were there on their first visit to St Mary's and we were able to find friends who had similar jobs (even the same company!) for them to talk to. What a demonstration of Christian family and fellowship for a visitor to find - a sizeable town-centre garden filled with brothers and sisters enjoying God's provision and one another's company.

As a 6:30er who wasn't on rota that Sunday to get up early for the 9:15am Explorers class that morning, I of course went for the afternoon service. It was great to see kids from the 4pm that I had got to know on the recent Explorer's abroad trip that I would never normally be able to catch up with on a normal Sunday.

I'm sure that arranging this day was not without complexity but I hope that it becomes an occasionally recurring event on the church calendar. As someone who has been at St Mary's long enough to miss the congregational meals, it was a joy to relax and eat together en masse.

Callum Paterson
As a Mission Partner, it was a delight be with you for your United Church Sunday of your five congregations. The opportunity to meet and chat with a good number of people that I have not met before was brilliant. Especially some of those from local schools that I have visited recently. The warmth of the welcome, your genuine care and support is greatly appreciated – thank you very much. A thought I had during the service when Luke Foster was being interviewed by Jon Drake and he mentioned Matthew 9:38 - it made me think that we are all involved where Jesus has placed us to share Jesus. If you like we are ALL mission partners…where God has placed us! That is just so true, and for me and all of us have the great opportunity to help make Jesus know in our schools, workplaces, homes, neighbourhood and the rest. May God continue to lead, guide and use you all in the days, weeks and months ahead as you continue to make Jesus known.

I loved the picnic with the chance to mingle and chat and meet people.  I look forward to being able to come again in due course to reconnect and say hi. Just to say for now if any of you reading this blog would like to attend our Christian Connections in Schools 10th Anniversary Celebration (in-person or online) on Friday 14th October 7:45pm at Jubilee Community Church then you would very welcome to attend. To come and join us: https://wearejubilee.churchsuite.com/events/bgppkon0





Wayne Dixon, Christian Connections in Schools (CCiS)
Update on St Mary's work with Ukrainians (Jo Jobson)
You may have attended the Zoom meeting held by Rachel Meynell and me back in April, to consider St Mary's response to the situation in Ukraine. Much has happened since then, within the church family: 
Some members of the church family are hosting Ukrainians
Some of the Ukrainian guests are attending the English language and conversation classes, Toddlers and youth groups.
We started the Ukrainian Welcome Hub on Thursday afternoons in the main hall (in the Old Vic on the third Thursday when Third Thursday Table (TTT) runs).   
It has been a joy to welcome Viktor from Kyiv to our church family – he is the brother of Nataliia Kolodii (9.15am congregation) and uncle of Andre. Nataliia has lived in Maidenhead for many years and first came to St Mary's via Toddlers.  She has provided invaluable assistance with our outreach to newly arrived Ukrainians, helping with translation and publicity for the events at St Mary's and encouraging people to come.  
In all our work we have sought to reach out to these displaced people with Jesus' love and to help them integrate and become independent. We have aimed to assist in meeting needs but without overlapping with what others in Maidenhead are doing well, so I have been liaising with other groups in the community and with the Council.  I have also attended talks held by the Welcome Churches network, of which St Mary's is a member (https://welcomechurches.org ) and The Sanctuary Foundation (https://sanctuaryfoundation.org.uk ), in order to gain a deeper understanding which I have then passed on to others. 
The Ukrainian Welcome Hub was set up in response to a perceived need from the community for a safe place where Ukrainians (and their hosts) could come, meet others, relax and play games, or do crafts. We provide drinks and cakes and there are toys for children of all ages too.  We also play games to practice English. Numbers have fluctuated and are generally small; most people seem to come for one or two sessions while they find their feet.  One small but important role is directing people to other groups relevant to them (both within and outside St Mary's, e.g. Toddlers and youth groups for their children or language classes around Maidenhead) and to help them network with other people who can provide specific help. Please pray for wisdom as to whether and how, we should continue to run this group. 
How to help further?  
Helping hosts: If you know someone who is hosting, please do support them, both in prayer and practically e.g. with meals – they have taken on a huge task. Under the 'Homes for Ukraine' scheme, the hosts have committed to provide a room for a minimum of six months, however in general they are doing far more than this.  
Hosting: There are many Ukrainians still seeking hosts. There are various organisations helping match hosts and Ukrainians. Two of these are: https://Ukraineconnect.net  (set up by Mark Meynell) or Linda D'Arcy (mother of Karen Gleed, a former member of St Mary's)  - .  
Donating: If you have items to donate, there are two local charities in particular, which support people of all backgrounds in times of crisis and which have been providing good quality donated clothing and equipment to Ukrainians: The Cowshed (for children & adults) - https://www.thecowshed.org/  and The Baby Bank (clothes and equipment for 0-5 years and school uniform up to age 18 years) -https://www.thebabybank.org/ 
Giving your time: There are opportunities for volunteering; do contact me for more information –  
Word Alive 2022
For those who haven't heard of it, Word Alive is an evangelical Christian event held annually in north Wales. It's currently run at a Pontins site which has been further equipped with marquees to cater for group meeting and worship. The event runs for just under a week and has a packed programme of talks and teaching on a broad range of faith-based topics.
We hear from three of those from St Mary's who went to Word Alive in April 2022. They share their thoughts on the experience.
This was my first trip to Word Alive which is an annual evangelical Christian meeting with fellow Christians from around the country in beautiful Prestatyn in North Wales. I went with Helen and Charlotte Norton and we stayed off-site at The Beaches Hotel which overlooked the beach. It was just across the road from the site and there were many from our church staying there.

The adult programme is designed to help us hear from God in a variety of ways. We would start the day with a 'Morning Track' (you get to choose who you want to listen to). I chose Becky Pippert who spoke about evangelism and how we can evangelise to others and share our faith which was very helpful. We would then stop for a coffee before going into our next session, again you get to choose who you want to listen to. I chose Conrad Mbewe who spoke on 2 Peter, again very helpful. The speakers had great passion for God. We would then stop for lunch, there were many places you could have lunch from pizzas, burgers, pancakes. Katie Croft booked us all into a pub off-site on the Monday which was nice getting together with those who were staying in the chalets and catching up with Simon and Suzie Eves and the children. There were afternoon sessions with different subjects or you could just chill out on the beach or off-site which we did one day visiting a castle.

In the evening we would all come together for 'Evening Celebration' to hear God speak and celebrate all He has done through worship and prayer. I loved the worship which was mostly led by Tom Brewster's group Joyful Noise, there's something very special about worshiping the Lord with 1,000 people. We would then head back to the hotel usually to congregate with the people from church who were staying there and discuss the books we had bought and what seminars we had been to.

It was great getting to know some of our church family better. I loved it!

Hazel Tomlinson
I've been to similar events before, but this was my first time at Word Alive. After the isolation the pandemic brought, it was brilliant to be able to worship in the marquee with hundreds of believers and with great line up of Christian musicians. This was a real highlight for me. I also enjoyed the Bible teaching on 2 Peter in the morning meetings and being encouraged through testimonies including one with Kate Forbes, a member of the Scottish Parliament – an inspirational interview on representing evangelical Christian beliefs in the complex world of politics.

We travelled as a family and there's an extensive and well-run children's programme in the mornings. Parents can go to some of the talks on their own during this time or simply decide take time out for posh coffee at one of the on-site food vans or browse the book shop. We all thoroughly enjoyed 'Families Together' at 5:30pm each evening which had Bible teaching, discussion and worship with Awesome Cutlery (a Christian band), a firm favourite in the Green household.

There's also plenty to do with family and friends in the afternoons including walks to the lovely sandy beach and rock pools, soft play, games tent, indoor swimming pool, inflatable area, junior driving school and fun bikes. We spent a lot of our time at the Lego table!

We chose to stay in one of the on-site chalets to benefit from having separate rooms for children, being able to go back for afternoon naps and have the use of a kitchenette. One of the amusing contests of the week was 'le chic chalet challenge' where entrants provided photographic evidence of how they had upgraded the quite basic chalets with modern day comforts and appliances.

We joined the annual St Mary's and friends pub lunch. It was good to be part of the broader St Mary's community on the holiday, with our busy WhatsApp group keeping us connected.

Linsley Green
This was my fourth trip to Word Alive and it was so great to be back after two years of it being cancelled due to Covid. It's such a great time being in sunny North Wales (it really was sunny this year!) spending time with God's people from all over the country.

Every day there's a 'Morning Bible Reading' at 9:45am and repeated at 11:00am. This is a bit like a church service and happens in a huge marquee which sits hundreds of people. This year Conrad Mbewe spoke to us from 2 Peter, and Joyful Noise (a Christian band led by Tom Brewster) led us in the sung worship. Throughout the day there were many optional seminars on a variety of topics, and there was plenty of time to chill on the beach, climb mountains, and eat pizza! In the evening there is then an evening service, which happens at 6:30pm and is repeated at 8:30pm. This year the evening talks were looking at people Jesus met. These sessions really helped me to reflect on my own relationship with Christ, and how I can serve him better with my life.

Personally, I was hugely encouraged by Word Alive this year. It's such a great time to be spending a lot of time in God's Word, chatting to others about what we've been learning, and opening up to one another about our own personal experience of being a Christian. It's so great to be worshipping and praising God with other evangelical Christians from all sorts of backgrounds and ages, it really is a little taste of what the new creation will be like.

This year, I stayed off-site with my family in the beachfront hotel. Many people stay on-site, but there are a lot of different places to stay around the area.

Booking for 1st – 6th April 2023 opens on 13th July, check out the Word Alive website for more info, or ask someone you know who went. It really is a fantastic holiday!

Nick McDonald
Loving Missionaries When They Return (Jo Jobson)
Several of St Mary's Mission Partners have recently left the mission field, are in the process of doing so, or are in the UK on furlough. Some of our Mission Partners are coming to visit us on United Church Sunday, this Sunday, 3rd July. The following article '6 Ways to Love Missionaries When They Come Home' is taken from the website of The Gospel Coalition. It was written by Catherine Allison, who arrived with her family back in Virginia, USA after several years as missionaries in Malawi. The article has some helpful insights for us as we engage with our Mission Partners and care for them.
Jo Jobson (Chair of Mission Partner Support Group)
6 Ways to Love Missionaries When They Come Home
by Catherine Allison, 25th March 2022
Six months ago, our family of five landed on American soil after several years serving as missionaries. As I stepped off the plane, my feet still stained by the orange dirt of Africa, I carried with me more than just our 10 pieces of oversize luggage. I showed up with a fresh passion to see missionaries protected, cared for, and loved.
And now, after months of transitioning, my eyes are more open than ever to the importance of caring for returned missionaries. Whether they've returned for good or are on furlough, the needs of returned missionaries are unique, and the positive impact of the care they receive can be far-reaching. Unsaid needs, however, will always go unmet.
So, on behalf of fellow returned missionaries, let me suggest six ways to love us well when we return from the field.
1. Beware of missionary hero worship.
Avoid putting missionaries on a pedestal they were never intended to occupy. The hero worship of missionaries has caused grave damage to missionaries, to the church, and to missions as a whole. Acknowledge them, yes. Celebrate them, absolutely. Dub them a hero or superstar? Please, no.
Trust me, the faces you've seen on that prayer card for the past three years are very normal people. Church members sometimes neglect to engage returned workers because they seem too different. Too special. They're not.
Talk to them like normal people. Be interested in the ordinary. Yes, I know that missionaries have a tendency to shoot themselves in the foot by writing home with "I wrestled a cheetah barehanded and won!" stories. Just remember, though, that for as many exotic days and stories they have to wow you with, they have hundreds more that are entirely mundane. Days filled with laundry and emails and coffee with friends. See them for who they are, not for the place they live or the stories they bring.
2. Prepare for mixed emotions and culture shock.
Don't assume returned missionaries are thrilled to be back. If they're apathetic or grieving, don't take it personally. Rather, celebrate that they've put down strong roots overseas. Recognize they've left a whole life - and sometimes their dreams - behind. Their time wasn't a trip for them. This is where they've had triumphs and tears, pets and friends, houseplants and memories. Alternatively, if they're thrilled to be back, don't let that convince you they weren't thriving overseas. It's complicated.
Spend some time reading about 'reverse culture shock'. Are they returning from a deeply communal culture? A slower pace of life? Open-air markets rather than well-stocked stores? The (re)learning curve might be steep. Be gracious and patient.
3. Make rest a priority.
Ask what they need to truly rest while in America - and then make it happen. Overseas, many missionaries feel they're constantly 'on'. Allow them to blend in and just be. But don't forget about them! Invite them over for dinner. Include them in friend hangouts. Even if they say no the first time or completely miss the pop-culture reference at dinner, I guarantee it felt nice to be invited.
4. Help destigmatize mental-health concerns in missions.
This is a big one. I cannot express how many missionaries suffer silently. Many have experienced trauma after trauma, and never receive the care they need. Many are afraid to seek treatment or counselling, for fear their livelihood might hang in the balance.
Ask your missionaries if they're in counselling or therapy. If they say no, ask if they need help to make it happen (finding contacts, paying bills, etc.). Any barrier you can remove will help.
5. Meet needs. But meet wants too.
Meet practical needs, yes. But seek to also meet wants. Insist they make Amazon wish lists. Load them up with gift cards to their favourite clothing store. (News flash: missionaries want to wear cute clothes, too!) Surprise their kids with tickets to a theme park. Order takeout from their favourite restaurant.
It's not that all your missionary friends care about is being showered with new shoes and snacks. If you ask how you can help, they'll point you in the direction of some selfless cause. Hear them out on those . . . but buy up their Amazon wish lists too.
6. Above all, listen well.
Ask good questions. Be curious. Curiosity communicates interest, and interest communicates care. Ask to see pictures. Ask the names of their friends in the photos. Probe for stories. Most missionaries I know desperately want to talk and share, but won't bring it up themselves. Many just need somebody to listen to their experiences, their stories, their struggles, and the beauty of their lives overseas. Be that somebody.
Here are a few questions to get you started:
What wins have you had over the past few months?
What's been hardest for you lately?
What does community look like for you here and back in your host country?
Tell me what you love about your host country. What do you miss the most right now?
What's been most overwhelming about living in your host country?
What does rest look like for you? What are you doing for fun these days?
Have you had any friends leave the country this year? How has that experience been for you?
What are you most excited about, ministry-wise, over the next few months?
If applicable, ask about their team dynamic on the field. If they're with an organization, ask about that relationship too. Listen carefully and unhurriedly. Such topics can be weighty and lonely for missionaries to broach. They rarely get brought up, but they often need to be hashed out. Provide space for the hashing.
Word of Caution
If you don't already have a relationship with a returned missionary, now might not be the time to try to penetrate to the core of their soul. Just begin building the friendship. Start walking alongside them. But then, keep walking. Over time, trust will build and conversations will deepen. This is a marathon, not a sprint.
We've now been back for over six months. This life I've described is, for the most part, no longer mine. The needs are no longer my needs. But they were, and they remain the needs of so many just like my family. Let's care for them well.

Explorers Abroad (Phebe Tay)
It all started with an idea that it would be lovely to have a holiday to the Isle of Wight…and so I signed up with Kate three years ago to volunteer with Explorers Abroad for my ferry ride across the Solent. After battling the storms of Covid, here I was sailing from Portsmouth to Fishbourne three years later, on my one-week holiday with 20 kids in Years 5 and 6 (aged 9-11) in tow.
Explorers Abroad started at church bright and early on the Monday morning with parents dropping excited kids off for their week in Ancient Egypt. There was so much luggage that I was designated to drive a van down specifically for it! There were another two minibuses which were filled with children talking and singing – I am told that leaders might have experienced some hearing loss; and interesting facts about how the kids loved bagels and that the sun is round (and yellow).
On the ferry, we played some games on the deck and tried to find the wharf which we would dock at. The place where we stayed was a lovely large mansion with plenty of space and activities, including low ropes, games room and a swimming pool. The program every day was a surprise for the kids although there was a routine and hints along the way so that they could try and guess the activities.
We were split into three group – the Mighty Mummies, Super Sphinx and Powerful Pyramids. Each day, there would be activities to participate in and win points for the team. Kate and Nick would set challenges including acting out a scene from Mr Bean, showcasing different talents .
There were also special activities and excursions which included swimming, exploring a lifeboat museum, building sandcastles, wading in the sea, a photo scavenger hunt, mini team challenges, treasure hunt, paintballing and The Explorers Abroad Talent Show on the last evening.
There was great excitement (and some apprehension) for children and leaders as this was the first Explorers Abroad to include paintballing. Kate thought it was great therapy for her and the kids had a lot of fun shooting one another. I am still sporting some proud battle bruises! Needless to say that with the fun and excitement, we were also exhausted from it and had a good night's sleep.
The Explorers Abroad Talent Show welcomed our special guests – Mr and Mrs Half-an-Hour (Neil and Angela McDonald), who were thoroughly entertained by all the talents which included a magic show, drama, musical talents, physical talents (e.g. eating a banana with the skin on) and a mid-show conga line. The evening ended, as each evening did, with hot chocolate, cake and a Mr Bean movie.
Each day, while journeying through Ancient Egypt, there was worship, a fantastic four-part drama series, a talk in the evening about Joseph from Genesis, and a Bible study in the morning about what we'd learnt and how it related to Jesus. On Monday, Kate provided a whistle stop tour of Genesis from Adam to Joseph. Nick, Luke and Harry provided the subsequent talks on Joseph's journey. From Joseph's dreams to him being sold into slavery by his own brothers, to being falsely accused in Potiphar's house, and then being entrusted as Prime Minister of the powerful Egypt.
We learnt about the parallels of Jesus life too, how Jesus was falsely accused, rejected and abandoned by those he loved so that he could take our place and our sin upon himself on the cross so that we can live right with God again.
Everyone had a chance to reflect on what Jesus did for us personally, and the invitation for those who had not accepted Jesus, to have the chance to do so. Each child received a personal daily devotional so that they could continue to learn more about the Bible, to grow in their faith and to spend time with Jesus. As parents, please encourage your children in the discipline of quiet time and daily devotional, as these habits can last a lifetime and have a great impact on their faith journey.
Kate and Nick provided the perfect mix in the timetable of activities and Bible teaching. As leaders, Patch, Luke, Harry, Callum, Chloe and I also had a great time with the kids. It was such a privilege to lead the Bible studies, getting to know the kids through our conversations during the week and to have a positive impact on their faith for eternity. While I didn't quite get the idyllic seaside island holiday I was expecting, what I got was infinitely better.