Event flyers to download and share
What is Real Lives?
It is a week of chat-show style interviews of ordinary people with engaging and powerful stories of lives changed by Jesus Christ. Each person being interviewed has encountered and worked their way through real life issues:
Alison Bird with life not working out as expected
Ed Watson with anxiety and depression
Shubbie Awoyemi with different religions
Jeremy Marshall with city success and incurable cancer
Shane Taylor with his violent past and forgiveness
Angela McDonald with abuse, addiction and single parenthood
Professor Russell Cowburn with the compatibility between science and Christianity
Tracy Wild with the pain of losing a child
Who is it for?
In short, anyone. If you are intrigued by the topic, story or person (or something else!) and would like to come you are warmly welcome. You do not need to be religious or to have any prior knowledge.
Who is interviewing?
Glen Scrivener will be interviewing each person. Glen is originally from Australia but has lived in the UK for more than half his life. He was curate at All Soul's Church, Eastbourne and has been an Evangelist at Speak Life since 2010. In addition to being author of a number of books, he is a very able and engaging interviewer and speaker. Why not get to know Glen by coming to St Mary's on Sunday 19th January when he will be speaking at four services (9:15am, 11am, 4pm and 6:30pm) and/or watching the following:
Glen presenting what Christians believe in 90 seconds: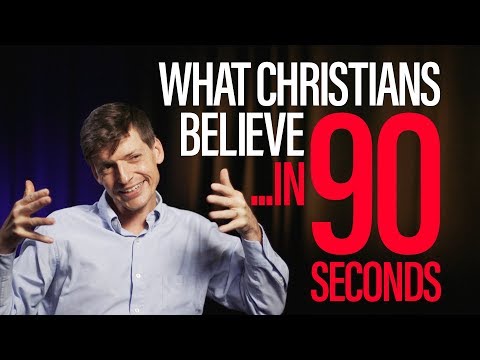 Glen introducing "Reading between the lines" which is a phrase a day that takes you through the Bible using phrases that have entered common parlance ("He gave up the ghost" and "the writing's on the wall"):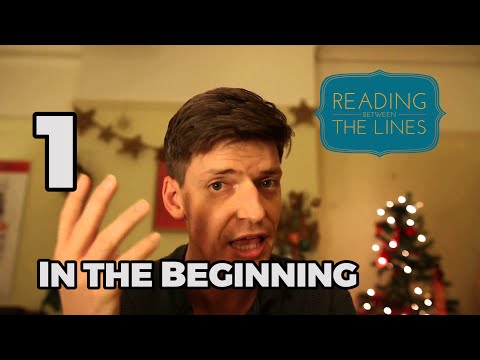 When will the events take place?
| | |
| --- | --- |
| TUE 25TH FEB |   |
| 9:45am | Life's Unexpected Challenges - Alison Bird (ladies only) |
| 7:30pm | Anxiety and Depression - Ed Watson (open to all) |
| | |
| WED 26TH FEB |   |
| 1:05pm | Different Religions - Shubbie Awoyemi (open to all) |
| 6:00pm | Glen Scrivener (7Up) |
| 7:30pm  | Different Religions - Shubbie Awoyemi (open to all) |
| | |
| THU 27TH FEB |   |
| 2:15pm | Tea at the Ritz - City Success and Incurable Cancer - Jeremy Marshall (open to all) |
| 7:30pm | City Success and Incurable Cancer - Jeremy Marshall (open to all) |
| | |
| FRI 28TH FEB | |
| 1:05pm | The Pain of Losing a Child - Tracy Wild (open to all) |
| 6:00pm | Violence and Forgiveness - Shane Taylor (X-Focus) |
| 7:30pm | Violence and Forgiveness - Shane Taylor (open to all) |
| | |
| SAT 29TH FEB | |
| 8:30am | Abuse, Addiction and Single Parenthood - Angela McDonald (open to all) |
| 7:30pm | Science and Christianity - Prof. Russell Cowburn (open to all) |
| | |
| SUN 1ST MAR | Glen Scrivener speaking at 9:15am, 11am, 4pm and 6:30pm services (open to all) |

To make sure you don't miss any events, click here to download an iCalendar file which you can import into your preferred calendar application.
What is the format?
Lunchtime events: Doors will be open from 12:30pm. Sandwiches, fruit and a snack bar will be available. At 1:05pm we will introduce Glen and our guest. Glen will conduct the interview and will then give a brief talk. The event will be over by 1:50pm although people are welcome to stay and chat for longer.
Evening events: Will start at 7:30pm with music, drinks and nibbles and at 8pm we will introduce Glen and our guest. Glen will conduct the interview and will then give us a brief talk. The evening will be over by 9:30pm although people are welcome to stay and chat for longer.
Tuesday morning: this interview with Alison Bird is for ladies only and will start at 9:45am and be over by 11:15am.
Thursday afternoon: Tea at the Ritz will start at 2:15pm and will involve a traditional English Tea with an interview of Jeremy Marshall by Glen Scrivener followed by a short talk. The event will be over by 3:30pm.
Saturday breakfast: (29th February) breakfast will be served from 8.30am - the interview and talk commence at 9am and will be over by 10:15am.
Sunday services will involve Glen Scrivener interviewing guests and speaking – services take place at 9:15am, 11am, 4pm and 6:30pm.
Where will the events take place?
All evening and lunchtime events, the Saturday morning breakfast and the Sunday services will take place in St Mary's Church. The remaining events will be held in St Mary's Church Hall.
How do I get tickets?
Please book tickets by clicking on the button below.
When you book online you will not be issued with a formal ticket but will receive a confirmatory email
We are charging £2.50 per person in order to cover the cost of refreshments
Those in full time education can enter free of charge and do not need to pre-book tickets
For tickets for Tea at the Ritz please contact
A "season ticket" which provides entry to all events is just £10 per person
If cost would be a barrier, please do speak to 
About our Real Lives guests
WHEN LIFE DOESN'T GO THE WAY YOU EXPECT: Alison Bird
Alison and her husband Tim met at Durham University. They always longed for a family and dreamed of having seven children. The painful discovery of infertility led to a long and difficult journey where their faith was tested to the limit. Having travelled around with Tim's job in the oil industry they now live in Maidenhead.
ANXIETY AND DEPRESSION: Ed Watson
By popular standards Ed's achieved the dream: lives in the country and loves outdoor pursuits, works in the City in a respectable job, has two cars in the drive and a beautiful young family. Ed is husband to Sara, father to Eva and Daisy (aged 6 and 4), and chaser of Winston (a black lab puppy). After a successful stint in Management Consulting Ed was recently asked to join an established FTSE 250 Financial Services company, and now works as a Transformation Director. Beneath a veneer of confidence and success, over the last 15 years or so Ed has worked through a number of episodes of acute anxiety and depression during which he faced serious questions about, but also grew deeply in his faith in Jesus Christ.
DIFFERENT RELIGIONS: Shubbie Awoyemi
Shubbie was brought up in Nigeria as a Muslim. Committed to Islam, in 2000 she came to the UK to live with her mother who had converted to Mormonism. Later she went to university and encountered Jesus Christ. Her story is a fascinating one of experiencing different religions.
CITY SUCCESS AND INCURABLE CANCER: Jeremy Marshall
From 2009 to 2016 Jeremy was Chief Executive of the City bank, C. Hoare & Co. In his recent book Beyond the Big C he describes discovering a lump on his ribs in September 2012. After an operation and radiotherapy his life returned to normal until he discovered a further lump in May 2015: the experts told him he had five large tumours, his cancer was incurable and that he probably had 18 months to live. Jeremy has found the answer to his fear of cancer and death is not in the world around him, nor within him but in Jesus Christ. Jeremy's book Beyond the Big C is available to buy from 10ofThose.
THE PAIN OF LOSING A CHILD: Tracy Wild
Brought up going to church, Tracy had drifted away in her teenage years. After marrying James she fell pregnant with their first child, Robin. Close to term Robin died. Devastated and with big questions Tracy started to investigate Christianity.
FROM EXTREME VIOLENCE TO FORGIVENESS: Shane Taylor
In his teens Shane became involved in a life of crime which involved burgling houses, selling drugs and stealing cars. Whilst on the run for attempted murder he stabbed someone else narrowly missing his heart. Eventually he was imprisoned but continued to be violent: he was transferred to a high security prison with a reputation for being one of the most violent criminals in the criminal justice system. Whilst in prison he came to know Jesus and his life was transformed. He was moved from segregation to a trusted job in the chaplaincy. A year later he was freed from prison.
ABUSE, ADDICTION AND SINGLE PARENTHOOD: Angela McDonald
Angela was raised in a family of seven children in the North East. After a difficult childhood she had a relationship in her teenage years which was abusive; it left her struggling with addiction and bringing up her daughter as a single parent. During this time she came to know and trust Jesus which was to have life-changing consequences. During the interview with Angela, reference will be made to the subject of pornography.
SCIENCE AND RELIGION: Prof. Russell Cowburn
Russell is Professor of Experimental Physics at Cambridge University where he leads a large research team studying the physics and applications of nanotechnology. The European Union recognised his research in 2009 with an award and the Royal Society elected him a Fellow in 2010. In addition to being an academic scientist, he is founder of three start-up companies and has over 60 patents granted. As a Christian and a scientist for 30 years, he has thought carefully about the relationship between his faith and science and is an engaging speaker on the subject.