Blog
The St Mary's blog is a mixture of news pieces and topical articles. Each month a number of these are collated into a printed magazine, Touchline.  Blog items over three months old are moved to the archive pages, which are available when logged in. Views expressed here are those held by the individuals posting, and not necessarily representative of St Mary's Church.
Please log in to display a button below to enable notifications when a new blog entry is published.
Introducing Adam Curtis
Hello! My name is Adam Curtis and I'm an inch taller than the average door frame. At 6 feet 7 inches I'm probably the tallest clergyman in the Church of England. I grew up in Tunbridge Wells, spent part of my gap year with Crosslinks in Thailand, went to university in Cardiff, after graduating I worked for Cardiff student union, then moved up to Edinburgh to do mission among students with UCCF (Universities and Colleges Christian Fellowship). In 2016 I moved back to Tunbridge Wells and worked with St John's Church running their 20's and 30's ministry while completing the Cornhill Training Course in London. I then did a two-year master's degree at Oak Hill College for my ordination training before starting my curacy at Christ Church Sidcup, a small family church in the London suburbs.
I'm so excited to be joining St Mary's Maidenhead at the end of August. I decided to be a full time Christian worker back in 2013. I made that decision because even though I had a fantastic job, the thing I loved doing was meeting up with Christians and non-Christians alike and reading the Bible with them. I got so much life and energy from watching people encounter the risen Lord from the pages of his Word that I decided I had to do this full time. I hope that as I join you all at St Mary's we may all together encounter more of Jesus through his Word, and by the power of his Spirit be changed into his likeness.
Prayer Triplets
Last Sunday, Rachel Meynell interviewed John Furley about his experience of being part of prayer triplet.
Tell us a little about yourself and how you came to faith? (Briefly!)
Many of you may know my name from sending out the St Mary's blog items, but what keeps me occupied during the week is that I am a civil servant working in an agency of His Majesty's Treasury.
We, as a family, joined St Mary's when we moved to Maidenhead nearly 10 years ago. Personally, I became a Christian having attended a Christianity Explored course about 25 years ago and then went onto a Discipleship Explored course after that. From there I placed my trust in Jesus Christ.
You are in a prayer triplet, what is it and what do you do?
Three of us meet together, regularly, to talk and pray for each other.
We talk and pray about the things that are going on in our lives. To start off we normally look back and give thanks - this could be about things we prayed for before. We then normally move on to prayer requests. Both the thanks and requests could be about family, work, people that we're talking to, mission, outreach, for example, or worries and concerns.
How does it work in practice?
We meet fortnightly, on Zoom. We moved to Zoom in lockdown and we have not returned to being in person. We meet for about 45 minutes to an hour at a regular time every fortnight.
Previously, I was in a prayer triplet that met regularly, but less often, about every three months.
How has it helped you in your Christian life?
When I was thinking about that question there were three things that came to mind.
Firstly, reflection. Having the time in the diary, the commitment actually makes me stop, think and look back at how God has answered prayer, and what do I still need to pray for. I find that really helpful.
Secondly, reliance. To rely on God and speak to him and admit that I can't solve an issue and that this is beyond me, no matter how hard I work or how much I do, is liberating.
Finally, regularity. So, every fortnight it is great to make and have that time, to sit down and pray with others.
If being part of a prayer triplet or a prayer square is something you would like to do, please feel free to approach others to join you and form your own prayer group. Or if you would like someone on the staff team to help you find others to meet with, there are forms and a box to put them in at the back of church. Although the staff team cannot guarantee to find people, we will do our best.
For more information please speak to Rachel Meynell or email rachel.meynell@stmarysmaidenhead.org
St Mary's Recycle Group (Jo Jobson)
We have recently set up a Facebook group to enable members of the church family to give away items they no longer require, or to ask for items they need. In addition, we are posting requests on it on behalf of those we work with in our international outreach ministries in Maidenhead. The group has already enabled the re-homing of several items - within the church family, to Ukrainians moving into unfurnished accommodation, and to asylum seekers – including furniture, clothing, electrical goods and the loan of a bike.
Our hope with this group is that it helps us to: protect God's wonderful creation by reducing waste; share with our brothers and sisters in Christ; show Jesus' love to others by meeting practical needs.
Please note that no items should be left at church – this group is to facilitate private transactions between church family members. 
This is the link to the St Mary's Recycle Facebook Group 
If you have any questions contact Jo Jobson 
4pm Women's Time Away (Andrea Sayer)
This was the first time the 4pm women have been away since Covid, and the first time I have been able to attend. As such, I was slightly nervous – not knowing what to expect and meeting people I don't know very well. However, I'd heard great endorsements from those who had attended previously, so I signed up!
We met at St Katherine's Parmoor – only half an hour from Maidenhead, set in stunning Chilterns countryside. The beautiful manor house has ten acres of tranquil grounds that offered a wonderful sense of peace to our time there – very much helped by the spring sunshine that blessed us.
Eleven of the group arrived on Friday evening when they enjoyed supper followed by a chilled evening, chatting and catching up. Nine of us joined on Saturday morning, including myself.
Rachel Meynell led our study of Romans 12 in the morning – focused on "Living in View of God's Mercy" – where our current world clashes with the Scriptures and how God wants us to live differently "as a living sacrifice". During the two morning sessions we split into smaller groups to discuss the key messages from the Bible passage – how they challenged us and pointed us to living with transformed minds. We were also uplifted by some wonderful singing, beautifully accompanied by Sally on the piano.
Our morning coffee break was outside in sunshine – with lots of cake – no excuse needed as it was Liz's birthday! Lunch in the oak-panelled dining room was delicious and provided more time chatting and getting to know each other better. After lunch, there was the option for a walk or crafts or simply relaxation in the amazing surroundings. All opted for a walk – but thanks to Penny and Victoria's navigation plan, shorter and longer options were on offer – exploring spring in the Chilterns.
In the final session, after the walk, Rachel pointed us to similarities between the wisdom from Romans 12 versus Psalm 56. We concluded by praying for each other in small groups – especially how we could apply our learnings from the day to our daily lives.
The day was a wonderful experience – enjoying fellowship, building friendships, studying his Word and really benefitting from the perspectives of others. It offered space to relax and meditate away from daily lives – and continue our Christian journey together.
Vicar's Annual Address (Jon Drake)
Thanksgiving Evening and Annual Church Meeting
On Thursday 20th April our Thanksgiving Evening and Annual Church Meeting took place. It was tremendous to have such a good turnout. For the benefit of those not able to be with us I want to share here a slightly reduced version of the Vicar's Address I gave (but still longer I'm afraid than our usual blog posts). I spoke about three things which are important in different ways: upcoming staff changes; our response to developments in the wider Church of England; and our priorities for the year ahead.
Upcoming Staff Changes
At the end of June Kate Wheatley will leave the staff team having led our Children's Ministry brilliantly for so many years. We will miss Kate hugely on the staff but are thrilled that she will still be with us as part of the church family. There will be a proper send-off later in the summer to give thanks to God for Kate. It is wonderful to see how God has raised up Nick McDonald, who has been training under Kate these last three years, as a faithful, godly and passionate minister of the gospel to lead our Children's Ministry. Later in the summer we will say farewell to Luke Douglas who has been a great asset as Ministry Trainee. I am delighted he will take up a post as Youth Worker at St James Gerrards Cross. In June Ian Miller will have completed four years as Curate. I am just thrilled that he will staying on the team as Associate Vicar. We are delighted that Richard Crane is hoping to begin training for ordination this autumn, but this will mean that he goes part-time on our team, and part-time in training. As you know we are hoping to appoint another Associate Minister to join the team in the autumn so that once again each congregation has a dedicated leader. I thank God for every colleague on the staff, on the ministry and operations teams. They are a joy to work with.
Our response to developments in the wider Church of England
Next, I updated everyone on our response to developments in the wider Church of England. Over the last twelve months, teaching which goes against God's word in the area of sexuality and relationships has been promoted more vigorously than ever in the Diocese of Oxford (our diocese) and in the Church of England as a whole. I addressed this at some length at the Annual Church Meeting because it is important that we all know what is happening, but I don't want to give too much time to this in our Sunday services.
As a leadership team at St Mary's, we are committed to loving, welcoming and serving all people regardless of their background or situation, and at the same time to upholding what God says in his word about his good will for sexuality and relationships. This is a hard topic to address because it is so personal for many of us; also because God's word on this topic is very different from the message of the world in which we live and work; and because there are a range of views on this issue amongst those we know and love within St Mary's.
Two verses I have found hugely helpful are Jude verses 3 and 4.
"Dear friends, although I was very eager to write to you about the salvation we share, I felt compelled to write and urge you to contend for the faith that was once for all entrusted to God's holy people. For certain individuals whose condemnation was written about long ago have secretly slipped in among you. They are ungodly people, who pervert the grace of our God into a licence for immorality and deny Jesus Christ our only Sovereign and Lord."
These verses remind us that false teaching is not a new problem. Ever since Jude's time there have been people who twist God's grace and turn it into a licence for immorality. These verses also tell us that as God's people we have a shared duty to contend for – which means to defend, protect and stick up for - the faith, the truth, which God has entrusted to us in his word.
In November of last year, the Bishop of Oxford published a booklet called Together in Love and Faith in which he argues that the time has come for the Church of England to bless same-sex relationships and conduct same-sex marriages. One can understand the pressures on the bishop when the world has been pushing in this direction so hard and for so long, but the bishop's booklet is very seriously at odds with what is still the official teaching of the Church of England and with the Scriptures.
Nothing can change until the General Synod, which is like the Parliament of the Church of England, gives its approval. In February of this year the General Synod voted by narrow majority to welcome a proposal from the bishops to introduce services of blessing for same-sex relationships, for those churches who wish to use them.
Synod still has to vote on the actual wording of those services. There is ambiguity because Synod have also said that the doctrine of marriage must not be changed. It's not clear how the bishops will square that circle. Nevertheless, this vote is a very concerning step away from Bible truth.
We may well be wondering, why does this matter? Why should we be bothered by what bishops and others teach about sexuality and relationships? It matters because it is a denial of God's word. The consistent teaching of the Bible is that God's will for sexual intimacy is that it is used only within marriage between a man and a woman. Every time the Bible speaks of same-sex sexual intimacy it is to say that it's not God's will for us. Those who argue for the blessing of same-sex marriage are not really offering a different way to understand God's word, rather they are denying God's word and putting the ways of this world above it. As Christians we are called to live by God's word. We show our love for Jesus by obeying his word.
It also matters because it leads people away from Christ. The Christian life is one of turning from sin and trusting in Jesus our Saviour. If people teach that sin is not sin in this area, or any other, they stop people from turning from sin and trusting in Jesus. They also undermine beloved brothers and sisters in Christ who, because of sexual orientation or other reasons, are committed to living a celibate life in obedience to God's word. Therefore, it is love that compels us to answer this false teaching. Love for Jesus, expressed in honouring his word. And love for people, who are being led away from Christ by this teaching.
Scripture tells us that we cannot support and partner with those whose teaching leads people away from Christ, rather we must distance ourselves from them (see for example Romans 16:17 and Revelation 2:18-29).
I want to thank our Parochial Church Council (PCC) members who have all engaged so faithfully with this issue. In March the PCC wrote to the Bishop of Oxford with real sadness and humility. We said that because of his teaching, which is shared by the Area Bishops in the diocese, the PCC would not be able to welcome him or the Area Bishops to preach at St Mary's, to ordain our clergy, to preside at confirmations here, or to conduct Ministry Development
Reviews of our clergy. Our clergy have also said that we are not able in good conscience to share in communion with the bishops. We long for our partnership with the bishop to be restored, that would require a change in their teaching. Wonderfully there are faithful bishops we can work with. Bishop Rob Munro who has taken over from Rod Thomas, and Bishop Tim Wambunya up the road in Slough.
Partnership is expressed not only in shared ministry but also in giving. The PCC said in that letter that we can no longer be net financial contributors to the diocese. We will reimburse the diocese for the cost of the clergy here who they pay and for the Safeguarding Services we receive. Any other funds which we would previously have given to the diocese we plan to give to other Bible based ministry through something called the Oxford Good Stewards Trust.
This response is consistent with that of other evangelical churches in this diocese. It's also consistent with guidance we have received from the Church of England Evangelical Council. Some churches in other parts of the country have gone further and paused all payments to their diocese altogether.
I believe that, as long as we can remain faithful to Christ within it, our calling at St Mary's is to be within the Church of England as a witness to others within the Church of England and to the nation as a whole. I believe these steps have been what are needed at this time to avoid compromise and remain faithful to God and his word.
God is sovereign and good so the most important thing we can do is pray.
Pray for our brothers and sisters for whom same-sex attraction is a personal issue. That they would not be unsettled by this false teaching and that as they live in obedience to God's word, they would know deep relationship with Jesus and his people.
Pray that as a church we would be able to both uphold God's word and be welcoming and loving to all.
Pray that this issue would not distract us from knowing Jesus and making Jesus known. One reason I spoke at some length about these things at the Annual Church Meeting is I don't want to give over too much of our time on Sundays to these things. Our focus and passion is Jesus Christ and serving him in every area of life.
Pray that God would protect our unity as a church. There are in the church a range of views about sexuality and relationships and about how we should respond to our bishops. Pray that across those differences we will love each other and work together to make Jesus known.
Pray for the work of Bible-believing Christians on General Synod that even now truth would prevail. And for the work of the Church of England Evangelical Council that Bible-believing Christians all over the country would contend as one.
Prayers and priorities for the year ahead at St Mary's
Finally, and much more positively, I spoke about our prayers and priorities for us as a church here at St Mary's, over the next 12 months. My prayer is that this will be a year of growing in love together. There has been a lot of change over the last three years. We have had all the upheaval of Covid from which we are still rebuilding. We have also had the change of Will Stileman moving to All Soul's Langham Place after 18 wonderful years as Vicar here. So rather than proposing a new initiative or ministry for the year ahead, I believe this is time for us to consolidate and grow in the very heart of our faith. It's a year for growing in love together.
We read in 1 John 4:19, 'We love because he first loved us'. God's love for us in Jesus is the source of our love. My first prayer for us as a church in the year ahead is that we'd grasp more of God's love for us in Jesus our Saviour. That we would know ourselves to be deeply loved by God, so loved that he gave his Son to die to make us his forgiven and adopted children.
I am praying that our knowing God's love would lead us in the year ahead to grow in love for our Saviour, love for one another, and love for the lost. This is not going to mean a new programme of events. It's a prayer and a focus for each term of the year. This term, the summer term, we will think about growing in our love for each other as brothers and sisters in Christ. We will think about how we can love newcomers and how we can love each other more deeply. Next term, the autumn term, we will think about growing in our love for the lost. How we can connect with and share our lives with those around us who do not know Christ yet. We will seek to encourage each other in that. Then in the Spring Term, as we lead up to Easter, we think about growing in our love for our Saviour.
Wouldn't it be wonderful if when people visited St Mary's they thought more and more: 'Wow, there is a group of people who know they are loved by God, who love each other, who love those who don't know Christ, and who love their Saviour.' Let's pray and let's work to make this year ahead a year of growing in love together.
Jon Drake, April 2023.
Giving to St Mary's - the Regular Giving Scheme
This is the second in a short series of articles on the funding of and giving to St Mary's. In the last edition of Touchline and in a blog a month ago, we provided an overview of the ways we are able to contribute to the work and witness of St Mary's. Here we focus on the Regular Giving Scheme (RGS).
Regular Giving Scheme (RGS)
Best for members of our congregations with a regular income.
St Mary's church is expected to spend approximately £851k in 2023. The Lord provides the finances for all of this mainly through the generous giving of our congregations. We plan our spending carefully in order to make the best use of the resources God gives us. It is a great help for us to know how much income to expect from those who belong to our congregations, so that we can budget more accurately.
The majority of St Mary's expenditure is recurring. For example, salaries are due monthly, bills either monthly or quarterly and insurance premiums annually.  It therefore makes sense to match these regular expenditures with a reliable, regular and predictable income.
The Regular Giving Scheme (RGS) is the name given to St Mary's offering scheme. You tell us how much you plan to give on a regular basis, which in turn, helps us plan. This is a pledge, allowing St Mary's to budget its expenditure responsibly; it is not a contract or obligation - you can change these arrangements at any time if your circumstances change.
RGS giving can be allocated to a restricted 'purpose' on request, however the vast majority is deposited in the main non-restricted General Fund, which funds the staff team, the ongoing activities and building maintenance.
Who is the RGS intended for?
Any member of our congregations with a regular income.  On joining, you become an 'RGS member,' however this is simply a term of convenience and does not imply any special status or privilege.
What are the benefits to donors?
RGS makes it easy for you to give regularly in a planned way, rather than having to remember each week, month or quarter. You can set up a standing order or arrange to make payments via online banking, but you can still pay manually by envelope should you so choose.
The RGS platform provides annual (and/or on-request) statements of your giving and for information only, any gift aid St Mary's has claimed on these gifts, at no cost to you.
If you are a higher rate taxpayer, you have the option to claim additional tax relief, via your tax code.  More on this next month.
How often can I give via the RGS?
You can give monthly, weekly, quarterly, annually, or indeed occasionally. Most people give monthly.
How can I give via the RGS?
We recommend that, wherever possible, payments are made either by standing order, or internet banking.
As a final option, envelopes can be supplied for cash or cheques which can be placed into one of the collection boxes in the church Welcome Area. These envelopes are annotated with your RGS number and are therefore confidential, but identifiable only by the counters. This method is more complex to administer securely but is provided for those who prefer to give cash or cheques and are unable to use electronic transfer.
How do I join the RGS?
An RGS resources area is available on the church website: www.stmarysmaidenhead.org/rgs containing more information, a self-service portal and a couple of supporting forms that may be required for new members and renewals.
The self-service portal has been designed to take you, step-by-step, through most of the frequently encountered requests for services related to RGS, namely, to join the RGS, leave the RGS, notify us of a payment holiday, or if you need to make changes to your giving, tax status, address or to request ad-hoc statements. Most matters can be completed online, including Gift Aid declarations, however depending on how you usually transact with your bank, you may need a new standing order form, so a little paperwork and postage may still be needed, although the portal has been designed to try to minimise this where possible.
Please note that St Mary's does not have a direct debit facility. You will have to set up a standing order arrangement with your bank. Standing order forms can be sent via the RGS secretaries for checking, but these are then simply forwarded to your bank. Donors remain in control at all times.
If you cannot or do not wish to access the online portal, please contact the RGS secretaries: Mike Walker or Carolyn Allen and they will help you join or make the required changes.
Next month: Gift Aid.
St Mary's Finance Committee
Real Lives: The Voice 2020
Blessing Annatoria was the final guest for the Real Lives 2023 series and treated us to live performances alongside an insight into her journey on The Voice (which she won in November 2020).
After two wonderful songs including 'I Smile', Glen Scrivener interviewed Blessing taking us through her life before The Voice, the journey through the competition and how she now deals with the fame from it. We were then treated to a time of worship led by Blessing and her friend Ebenezer on the piano.
Blessing was such an inspiration, shining with the light of Jesus and just full of God confidence! After being so inspired Renée and I caught up with some of the youth girls who attended from two of the St Mary's Youth Growth Groups. The thoughts below are combined from those we spoke to on the night.
What did you expect before arriving?
A: I had no expectations really, all I knew was that it would be someone speaking about their journey so I would say I came with an open mind! I haven't been to the other events so was a little in the dark.
B: I guess I was expecting a straight up concert/gig? I wasn't thinking it would be much more than that.
C: I was super excited coming, especially seeing the fancy set up with the lights so my expectations were high.
Were you worried about attending?
A: Not at all I was super excited!
B: Not worried, just had good vibes!
C: Not worried about attending…I wanted to be right in that front row!
Did you spread the word about the event before coming?
A: I did tell my friends, a few of them are here next to me.
B: I was invited along by my friend from school.
C: I told some of my school friends I was attending.
D: I told my friends, showed them her insta and also said about how cool it was she was coming for dinner with my family! Told my friends they had to come see her perform.
E: No, I completely forgot about it…until yesterday which was a bit late... oops!
What was your favourite or most memorable thing about Blessing's story / the event?
A: I really liked the part where she spoke about shining light into the dark places, rather than just light into the already light areas. Also, when she spoke about how God SO loved the world.
B: Her grit really struck me; she was just so confident in herself. Like she really trusted herself and God. She just seemed to always have that on her mind.
C: Just her whole journey on The Voice…. and that I have now met someone who knows Olly Murs!
D: Well just how she was always focused on God. She just comes across as such a normal person, funny and just so natural when being interviewed. Plus saying she didn't want to win The Voice???!
E: It was all just amazing, if you weren't there you should have been there. Just listen to her stuff, listen to the talk again… wow.
F: She is just so confident about everything and so inspiring. For her it is all in God's hands and she is just so confident in that.
Did you have any questions you would want answered?
No questions! Just want to share her God confidence.
Has the talk encouraged you?
A: Yes, the talk was very encouraging!
B: I am so encouraged in my faith. To be honest it was wonderful having someone who is a role model I can follow, and so close to my own age.
C: Yes! She is such an awesome role model and near to my age.
D: Yes, I am encouraged in my own faith, she herself is so faithful. She just has so much confidence in God and can apply that to literally anything.
E: Oh, definitely she said so much about being entrusted with her gift, something given by God and that she has the power to use it in a world which is so far from church.
F: Yes! She is so modest about her wonderful gift and no matter what she always goes back to God. To her, her strength is in God. She is just so steady in her faith.
G: Yes! I think one of the things that encouraged me was her talking about how she used to sing but now worships. She has so much confidence in God, it makes me think I can have the same.
Becky Byford and Renee Shalks

You can watch the Real Lives interview with Blessing Annatoria below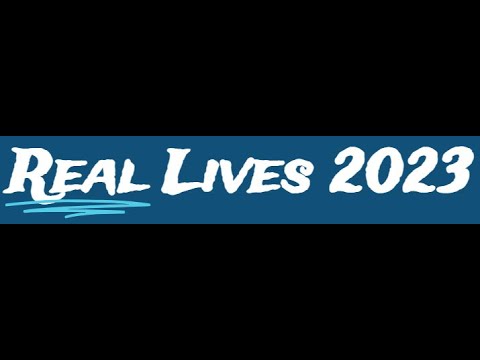 Real Lives: The Gangster
Members of two of the St Mary's Youth Growth Groups provided their comments and thoughts about Slavko Hadzic's conversation with Glen Scrivener at the recent Real Lives event.
Born in the former Yugoslavia to atheist communist parents, Slavko got involved with organised crime. War came and then everything changed.
Below are the combined thoughts from the Growth Group members.
Before the evening, a few of the group members said that Slavko's story made it easy for them to talk to their friends about the event before and about Jesus after, and some brought friends along.
What did you expect before you arrived this evening?
I expected a lot of Jesus stuff and an Eastern European man and got both in spades.
What struck you about Slavko's story?
His conversion was not immediate, and it was great to see how it took time for him to think it through. It was mostly his life experiences that took him to Christ rather than the Bible or other peoples' evangelism.
Slavko's focus on prayer life was just amazing to hear about.
The way he went from being arrogant and confident in himself to being humble and relying on Jesus.
How Slavko said that when he became a Christian life didn't get easier, but it was easier to go through life.
Did you have any questions you would want answered?
I would have loved to ask Slavko if he thinks he'd come to Christ even if the war had not broken out, and which part of the Bible he would go to first with a new non-Christian friend.
Has the talk encouraged you?
The way he prays now and even his early secret prayer life was very encouraging and something I could relate to. It was also encouraging to realise how the Holy Spirit can work in anyone and anywhere.
His story encouraged some members as they saw that God is always with us, even when we don't think about it. And how God answered Slavko's prayers even when he wasn't giving God his time. God is always there.
Finally, some felt it was nice to hear a story of someone who came to be a Christian slowly over time, and who has grown as a Christian slowly.
You can watch the Real Lives interview with Slavko Hadzic, below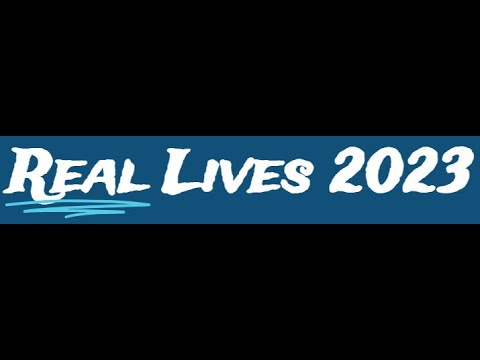 Trinity@4 (Henley) Update (Sam Brewster)
Dear St Mary's friends!
Thank you as ever for your prayerful concern for us at Trinity at Four over here in Henley. This September marks our fifth full year of ministry here, and we're incredibly thankful to God for his leading and provision. I hope these brief points give you fuel for prayer.
1. Please pray for a united witness to Christ in our town
We're very blessed to enjoy a godly and united church family. Please pray that this unity would be preserved. This previous term we've had the joy of welcoming newcomers almost every week. Please pray that we would love them well and be good at including newcomers in the church family. Praise God especially for those without any faith background who come along and pray that God will bring them to Jesus.
2. Please pray for our children and young people
We're blessed to have around 50 children and young people on any given Sunday. Praise God for Peter Greenman, who has been serving as a Ministry Trainee, and from September has been appointed as our full-time Associate Minister. His key responsibility will be ministry and outreach among primary aged children and families.
Pray also as we look to strengthen our youth ministry. Praise God for a young couple, Sam and Erin, who have started a Friday evening youth group. Pray for this to grow and be established, and for wisdom as to how we can best develop and resource our youth ministry for the future.
3. Please pray for wisdom in navigating choppy waters in the Church of England
We rejoice to stand shoulder to shoulder with other local evangelical C of E churches like St Mary's. Pray that we would look to Christ and seek above all to honour him as we respond to revisionist teaching within the C of E and the Oxford Diocese. Pray that we might trust God for our future.
4. Pray for family Brewster!
We are really enjoying life as a family of six. Over the past month, Esther has turned one, Barney has turned three and JoJo has turned six. Amelie will be eight in August! As you can imagine life is full on most of the time! Pray that Jesus would be at the heart of our family - and that his grace would be sufficient for the daily challenges.
Thanks so much for your prayers!
Sam, Lucy, Amelie, JoJo, Barney and Esther
Senior Youth Weekend Away (Ruth McElhone)
The Senior Youth Weekend Away was different this year staying at a new activity centre, Oakwood in Wokingham. We shared the weekend with the youth from St Mary's Church Gerrards Cross and their leaders Ross and Otto. This was a great opportunity to make new friends and get excited over woolly hats (you had to be there!). Anyone who might have been apprehensive beforehand settled right in as we launched into a fun action-packed weekend with awesome friends, food and facilities.
Ross led the teaching about the Trinity and helped us wrap our heads around a lot of theological concepts. It was amazing to see how God is one in essence, but three persons Father, Son and Holy Spirit, and loves us out of an outpouring of the love he has within the Trinity. We need the three person categories to worship God properly; to worship him for who he is, not just because of the good things he gives us. The Q and A times were great opportunities to ask all the hard questions. The church didn't invent doctrine, just clarified it. Jesus is not saving us from God the Father a bully, but instead God the Father and Jesus have the same will and are working together to save us.
There were lots of other things going on over the weekend between the teaching. Everyone particularly enjoyed the epic spy clue hunt in town. I think the locals were bemused by the youth group's intense interest in the signs as we attempted to solve the riddles. Other highlights were the activities at the centre from archery to crate stacking.
The weekend was entitled 'Deeper,' and we all left with a deeper understanding of who God is and deeper relationships with each other
Easter Sunrise Service
This year the St Mary's Easter Sunrise service took place on Pinkney's Green, starting at 6.30am, Jon Drake preached, followed by breakfast. Photos below. 
Real Lives: The Exile
I attended the interview of Geoff Yeung at the Real Lives event. Geoff's life, especially his Christian conversion and walk speaks of God's sovereignty and his love for us as believers. 
God's Sovereignty 
God's sovereign plan for all of us was conceived before the beginning of time. God knew what he wanted for Geoff. Despite his family upbringing in a traditional Chinese family steeped in ancestral worship and idolatry, God was preparing the groundwork for Geoff to find Jesus later at university. Satan did his utmost in obstructing this with spiritual attacks throughout Geoff's young life and the involvement of people in Geoff's life that tried to draw him into idolatry. 
God's protection for him started at school when he attended a Catholic school and was introduced to the Bible. God gave Geoff a fascination and interest in the Bible that never left him. Meeting his wife Creamy reinvigorated his search for Jesus which led to Geoff finally joining a church and accepting Jesus as his Saviour, then attending seminary and becoming a pastor. 
God fulfilled his plans for Geoff and saved him. 
God's Provisions and Protection 
In so many ways Geoff's life shows us that our loving God is ever ready to protect us and to provide for all our needs. 
For Geoff, God provided a school which opened his young mind to the Bible, funding to go to seminary, his wife who challenged him in his faith and later a means of leaving Hong Kong when they had to.
 God protected Geoff when his parents tried to pull him into Buddhism and the means to do so when Geoff and Creamy had to leave Hong Kong because of their involvement in the pro democracy protests and there was danger near. 
Geoff described his life as a second Exodus. Glen Scrivener told us that the story of Exodus is God's sovereign plan to bring his children out of bondage into the promise land. Glen used these words; tyranny and slavery behind, today and every day we need him, promised land ahead. 
Glen asked, "Can we trust someone so much?" and "Are we willing to leave the 'leeks and onions of Egypt' and follow this Jesus to the promised land?" 
Geoff's life is the life of all believing Christians. We are each part of God's sovereign plan which he will fulfil in his time perfectly. Throughout our lives, God will protect and provide as he did for Geoff. All we need to do is to trust him.
Anthony Kan
You can watch the Real Lives interview with Geoff Yeung, below: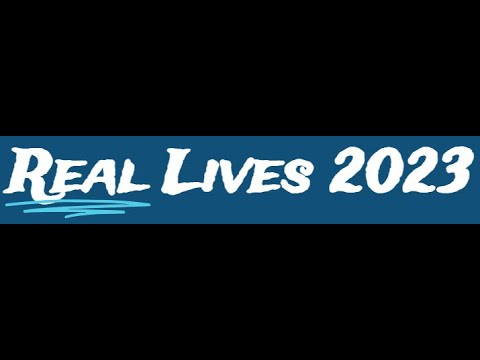 Real Lives: The Surgeon
I was excited to attend my first Real Lives talk having been to some of the sessions in 2020. Piyush Jani is a consultant ENT surgeon specialising in cancer in the head and neck. I was struck when he walked into the room with Glen Scrivener. He was a very unassuming quiet man unlike any other consultant I have had interactions with.

Piyush spoke very calmly telling us about how he was forced to leave Kenya with his family at the age of 13. He arrived in the UK unable to speak English and not having had any formal education. He told us that his mother had a shop in Kenya which he worked in. Initially he lived in Buckingham and then moved to Bolton. He minimised his experiences of bullying at school and went on to study dentistry at university. He specialised in maxillofacial reconstruction. Piyush then went on to study medicine and eventually accepted the consultant's post in Cambridge.
Piyush explained that he had followed the Hindu religion and struggled to accept the concept of karma. At university Piyush met a Christian girl and said that it was the way that she lived her life that attracted him to her. He then said that at the same time he was seeing another girl. One day the Christian girl invited him to dinner and when he walked in the other girl that he had been seeing was also there. He spent a very unpleasant evening with the two women which resulted in him breaking down when he got home. He realised that outwardly he appeared to be a nice person but inside he was in utter turmoil and started his journey to faith reading the Bible and attending church. Eventually he told his family that he had become a Christian. Piyush's mother took the news very badly and took to her bed for three weeks. Obviously this was a very difficult time, but Piyush continued to put his faith in the Lord.
Piyush explained that there is a difference between religion and Jesus. Glen asked Piyush how he managed having to give people bad news. He said that he prayed and stayed calm. There is quite a high success rate in recovery from head and neck cancer but sometimes he has to deliver bad news. Piyush said that he had recently retired but continues to teach medical students and he encourages them to try and stay calm.
Piyush said that his elderly mother is now living with his family and chose not to go to relatives still practising the Hindu religion.
Glen then preached on Luke chapter 10 verses 25-37.
Alison Napier
Morning Congregations Women's Time Away (Clara Loveman)
I had subconsciously spurned the idea of joining the Women's Time Away, blaming my reluctance on the constant busyness of life. I gave in after a couple of nudges, yet as I was tired at the end of the week right before the meet-up, I thought about not going. I was nervous about meeting with women I hadn't met, or didn't know well, and about how 'giving up' what felt like a massive chunk of my time could overstretch my capacity. But I wanted to move past my comfort zone and enrich my knowledge of God's word, and I'd previously benefitted from having more wholesome conversations.
Located in the Henley countryside, our meeting place was St Katherine's Parmoor, a haven of beauty that the Knights Templar once owned. Upon arrival, I was lulled by the rural surroundings, and the feeling of nervousness disappeared. I was struck by the magnificent Elizabethan manor house at the Parmoor estate - period features, oak panelling, original fireplaces and the serene grounds.
There were about 30 of us on the Saturday and about ten that had stayed overnight on the Friday. I attended as a day visitor.
'Do not conform to the pattern of this world, but be transformed by the renewing of your mind.' (Romans 12:2)
After settling in, Rachel Meynell gently led us as we looked at the principles found in Romans 12 in two sessions during the morning. The topics we covered included offering our bodies as a living sacrifice, sincere love/ love in action, the command to be fervent in spirit, blessing those who persecute us and being devoted to one another, while 'rejoicing with those who rejoice, and weeping with those who weep' (Romans 12:15). We had group discussions on social norms and pressures/expectations, mutualism, and living with transformed minds, in view of God's mercy. We enjoyed a couple of unhurried tea/coffee breaks and plentiful cakes. The ample time for discussion allowed us to decelerate, clear our minds and unpack the Bible verses.
Following a delicious lunch, we had the choice of doing simple crafts, sitting and chatting, or exploring the grounds as the house is set in over 12 acres of land, which include a delightful garden, a lake and wooded areas. This space to escape from the hustle and bustle of our daily lives sparked creativity and allowed us to make new friends.
Then we spent more time in groups ruminating on the application of Romans 12 and praying for one another, breaking this up with hymns, our voices soaring above the gentle strum of a guitar.
Overall, we had a great time seeing each other, and I think it is fair to say that every one of us was challenged. The views of those I spoke to after the event were that they enjoyed the discussions with sisters in Christ and felt recharged and renewed with a stronger sense of our humble service in the body of Christ.
I would highly recommend and encourage readers to attend similar events in the future. A bonus was that the time away allowed me to put the brakes on and pair contemplation with spiritual fervour.
Clara Loveman
Real Lives: The Veteran
"We're in for a treat," were Glen Scrivener's opening words to Graham Gifford's entertaining insight to his life. I was intrigued and amazed to hear about Graham's experiences at 36,000ft! (When I fell off my bike as a child, I was told to get back on straightaway and ride home.) To hear Graham's description of how the cockpit canopy of a two-seater plane opened at 36,000ft and the resulting descent was a shuddering experience. But then to hear that he was sent back up again the following day was just mind-blowing, even though, as navigator, Graham was in the rear seat. Beyond belief was the revelation that the canopy flew open AGAIN at 36,000ft, and yes, we guessed it, third time lucky the next day.
Graham's humble, yet impressive experiences during nine years of service in the RAF, working with helicopters on the Isle of Wight, married in 1963 (or 1968 – some minor confusion there, much to everyone's amusement!) and work positions all over the world made for a gripping and colourful interview.
Whilst religion had never been at the forefront of his life, he shared with us that he has had and is enjoying a good life experiencing "all you could want".
However, Paul's letter to the Colossians speaks of the importance of continuing to 'live your lives in Jesus, rooted and built up in him' (Colossians 2:6-7). So it was that in his mid-70s and on arriving in Maidenhead, Graham was probing deeper and deeper into the Christian faith in order to find relationship with Christ. Ultimately, one just has to believe, and God's grace which cannot be earned will be freely given. Come to Jesus and be filled with the Spirit. So the final words spoken by Glen and Graham left me with a great sense of hope and encouragement as well as relief that Graham survived his escapades at 36,000ft……….!
Paul Leddington Wright
You can watch the Real Lives interview with Graham Gifford below: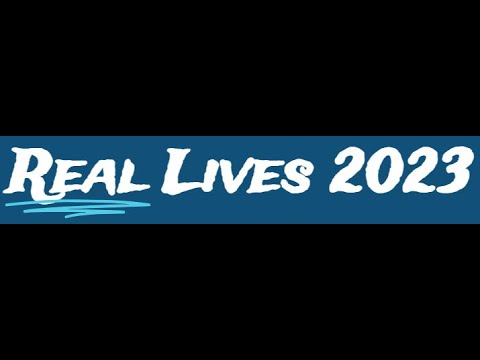 Update from Steven and Jo Wheatley
Dear Friends,
We're very grateful for those of you that have contacted us over the last few days to ask how we are in the light of Freddy's visit. If you haven't heard, Freddy was a cyclone that was wandering around for quite a while, ending up in southern Malawi. The BBC has an article about it here. 
We stay a little to the north of the worst affected area, so we just had a bit of extra rain and a few more power-cuts to worry about. But Blantyre, where we used to live and many of our friends and colleagues are, was very badly hit. We had planned to go down to Blantyre and Chikwawa this week for our usual monthly visit, but we were advised to cancel, which is just as well. From what we've heard, quite a few houses have fallen down, along with trees and power lines, roads have been washed away, and over 200 lives have been lost.
In other areas, flood waters have destroyed people's crops – many here are dependent on their annual harvest, which was due in the next month or so, to provide food for the coming year.
Some have been asking, 'Was this cyclone sent by God or Satan?' How do you answer that one, other than we live in a fallen world, and the amazing thing is that God hasn't wiped us all out long ago! Only by grace…
As with previous natural disasters, SIM Malawi will be offering some help to those affected by Freddy – our director has asked us to pass the following on to you:
As you have heard from media reports, Malawi has been experiencing the devastating effects of Cyclone Freddy. SIM Malawi is launching a response to this disaster by providing care for victims. Right now, SIM Malawi is working with our partners in location to provide a coordinated response which will likely include provision of food, basic utensils, clothing, temporary shelter, counselling, and transport. More information on SIM's specific role in the relief effort will be posted in the coming days. Please pray for the people of Malawi and for SIM Malawi and our partners demonstrating the love of Christ at this difficult time. You may help the victims of this disaster by donating to SIM Malawi's Disaster Relief Project 96759.
Donations can we sent via SIM UK
Please do pray for Malawi, and other countries hit by Freddy.
With our love and thanks,
Steven & Jo
Real Lives: The Parents
Walking into church for the first evening of Real Lives week, it was great to see so many from our church family as well as many I didn't recognise. We sat in small groups and chatted before the talk started. Ester and Johan Schoeman spoke so honestly and bravely about their daughter Sia, and their journey as a family through her battle with cancer. Throughout this time in their lives, they trusted that God is in control, whatever the outcome. Ester spoke about the peace that she felt then, the same peace that she still has now, that transcends all understanding.
As they moved from sharing happy times in Sia's life to the news of her diagnosis and then time spent in hospital during the height of the pandemic, Johan shared a verse from Philippians 4, and shared the certainty of Christ strengthening him. For a time, Sia was well enough to go to school and be in their Christmas play and go to Helen & Douglas House. It was so difficult hearing about all that she suffered, while looking at the photo of her smiling face on the screens.
We heard about Sia's birthday party, that although she was very unwell, amazingly she was able to enjoy her party including an incredible birthday cake, after the 9.15 congregation met to pray for her! A few people had brought tissues which they passed around, as we heard about Sia's final days only 13 months ago. Yet, through the tears, Ester and Johan shared that they were so grateful that Sia came to know God, his character, his promises and that he was with her through her suffering.
Glen Scrivener shared a few verses from Psalm 23, that God promises to be with his people, to comfort them through the valley of the shadow of death. Jesus went through that deep darkness for us, he raised people to life, and he completely defeated death at the cross. Wonderfully, Ester and Johan know that Sia is with Jesus, they don't have to worry anymore, knowing that one day they will join her. It was so powerful hearing about the hope of life beyond death, and that many tear-filled reunions will take place in eternity.
Jess Lehane
You can watch the Real Lives interview with Ester and Johan on the St Mary's Youtube site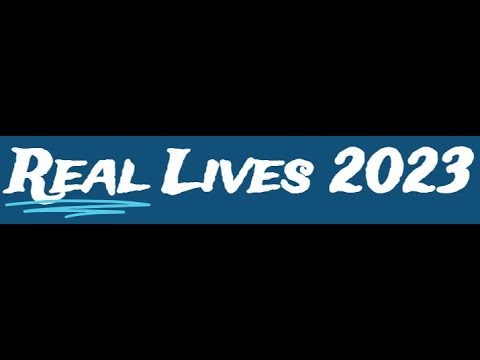 Real Lives: The Artist
I couldn't – but now I can
Inge du Plessis and Glen Scrivener's love for Jesus and their deep appreciation of art, provided some delightful insights and food for thought in the Real Lives 2023 series. I am not an artist, but while listening to Inge's life story and powerful testimony through art, I imagined that I was. Comments about Inge's life and work confirmed that others felt equally inspired.
I am sharing her story through my eyes, today.
Seeing is believing
Being a child, I am naturally curious. I have the desire to explore and discover new ways of expressing myself. Even painting with my fingers inspires me to use my imagination in innovative ways. I like painting my dreams. Daddy is intrigued about my artwork, which gives me confidence.
The way he loves God is infectious
Growing up in a conservative community enables me to be responsible and to persevere, no matter what. Daddy is being challenged in his career as a pastor. He perseveres too – but pursues the rest of his career as an artist, without losing his faith. We welcome a new vicar and discover worshipful music and candles in our church, creating an atmosphere where I feel the presence of God.
'Modern day artists are decadent'
I study fine art. My skills are honed to forge a career as an artist. I am being prepared to start with a clever idea and to be relevant as an artist. I can see that my ideas are considered to be original, but I just can't talk about it in the way that is expected of me.
I also felt desperately lost
I am confused. Shall I rather hold back on my creative explosion and stop being a Christian? I know it sounds conceited, but God gives me my ideas and I am able to portray hope, mercy, love, and humility in a unique way, by combining freedom and art. Shall I rather pursue a different career?
A different way of expressing faith
I am captured by purity being expressed through colour, almost as a secret language used by Western Renaissance masters such as Giotto. I am compelled by figures being portrayed as
real people, with real emotion. Caravaggio's use of light in 'The Taking of Christ' grips me. The German Grünewald's depiction of the suffering Christ is raw and upsets me. The Spaniard Zurbarán's bound Lamb is chillingly beautiful with its eyes open, no gold, no haloes… Pure simplicity and deeply poignant. Art brings so much love and beauty into the world – to talk about it is such a blessing.
Light always points to Jesus
Jesus is light but I am angry with him. He has allowed my mom to suffer and is taking her away from me. God has left me.
'Look, the Lamb of God who takes away the sin of the world' - John 1:20
The Son of God has experienced God-forsakenness for me. He will never leave or forsake me. I have sinned but he has died for me so that I can go free.
'Darkness empowers even the faintest light'
Corlea Human
See Inge's work at Nordern Farm https://norden.farm/events/inge-du-plessis-light-husbandry
Real Lives: The MD
Intrigued by the title of Lindsay Reisser-Weston's Real Lives talk - A Christian woman in a corporate world - I decided to go along and find out how working in what can be a harsh and selfish corporate world can sit alongside being a Christian. An hour later I left feeling calmer, more peaceful and safer than when I entered - with the words of Philippians 4:4-7 fresh in my mind.
'Rejoice in the Lord always. I will say it again: Rejoice! Let your gentleness be evident to all. The Lord is near. Do not be anxious about anything, but in everything, by prayer and petition, with thanksgiving, present your requests to God. And the peace of God, which transcends all understanding, will guard your hearts and your minds in Christ Jesus.' Philippians 4:4-7
Lindsay spoke about growing up in Northern Ireland and how she had known Jesus was her Saviour from a young age. Lindsay understood that to be a Christian you had to trust in Jesus and repent of sins, but she was unsure, at that young age, of whether she was using the right words in the right order. Lindsay moved on to talk about her career in brand management and her role as Managing Director (MD) at SlimFast. Turning around ailing brands by going back to the original message that had made them a success and refreshing those marketing messages making them more relevant. The interesting question raised was: Can we learn lessons from brand management and apply them to Christianity as a brand? Lindsay talked of parallels in her own life. Describing how later in life, after joining St Mary's, she developed a personal relationship with Jesus and learnt that her worries as a child of whether she was using the right words in the right order was not important as the words are the same, it is the relationship with Jesus that matters.
Lindsay spoke of how her work in brand management involves difficult problem solving, which can cause anxiety and worry. Lindsay turned to the words of Philippians 4:4-7 for peace and comfort. In order to find peace her problems and worries needed to be handed over to Jesus in trust and through prayer and thanks. So Lindsay did that, she handed over her worries to Jesus her 'ultimate boss'. Joining St Mary's, becoming more engaged in church and in Bible study is what helped Lindsay to develop a personal relationship with Jesus. Jesus became her personal Saviour and she has found peace, joy and the presence of Jesus.
Donna Gerard
Real Lives: The Scientist
Have you eaten frog's legs? This was one of the questions that Dr Clare Jones was asked by the audience via an app when Glen Scrivener interviewed her on Thursday evening. The reason being that, as part of her studies, she had researched a particular frog and its spawn, discovering a new gene in the process.  
Clare spoke with honesty, openness and compassion about her journey to Jesus and how God's work can be seen through the microscopes she used when working as a scientist. Asked if science informed her faith, or if her faith informed her science – she replied 'both'. Clare spoke of the beauty and form of what can be seen under the microscope – reinforcing the truth of a creator-God; but also explained her conviction that what she saw could only be explained by the presence of a God.  
Other questions asked from the audience, which Clare answered with aplomb, included:  
What would you say to the challenge that God explains the bits that science can't …… yet?
Frogs never meet their parents. Can science explain how they know what to do in their lives?
What does your gene [that you discovered] do?
Sitting with the one of the St Mary's (boys) Youth Growth Groups I asked them some questions about the evening: had they told their school friends they were going to Real Lives? What had struck them in the talk? Would they tell their friends about the evening? Had they invited a friend? Would they invite in the future?
And the answers were yes and no. Most had told friends they were out at church that evening listening to a talk about science and Christianity. A couple had invited friends – and they were coming along the following evening. All of them found the talk fascinating and for some, useful given school-set discussions on science versus religion (that's the wrong question said one, it should be 'and', not 'versus'!). But all found the talk helpful – for them to understand that God is not found only in the Bible; to hear someone speak of their journey; to know that questions about God can be asked and discussed; to see faith is a normal thing in everyday life. Thank you Clare. And thank you Glen.  
And about that original question – Clare said yes she had tried frogs legs, but there is not much opportunity to do so in Maidenhead!  
John Furley
Real Lives: The Mother
I am so struck that often we approach people at church and ask how they are, but we actually have no idea of what they are really going through. This was my feeling listening to Heidi Cooper as she shared her story with Glen Scrivener and the rest of us. To care for a sick child is upsetting for any mother, but to care for a child with a potentially fatal illness takes that upset to a whole new level. Shock, feelings of helplessness, wondering where is God in all of this; so many emotions. How does one process them all? And yet into the midst of it all comes a personal Saviour who cares; a shepherd who loves his sheep. 
Heidi spoke so bravely and so movingly about her complete trust that God has a plan for her daughter's life. He is in control. This is faith on the line. Not easy. But it's when the chips are down and our faith is sorely tested that we really see that every time God shows up. Every parent listening to Heidi's testimony will have been greatly moved by her story. Putting ourselves into her shoes, would we have such faith?
Glen then spoke about how outraged we feel about suffering but God never intended it to be like this. Referring to John 10:10-11 he explained how God doesn't take our suffering away, but he comes down into it to be with us in this life and ultimately, through Jesus' death, he takes it away as we look to an eternal future in heaven when all that is good will be restored.
As Heidi said, "I don't know how I would cope without my Christian faith". Praise God we are not alone in our sufferings. What an encouragement.
Alison Bird