Blog
The St Mary's blog is a mixture of news pieces and topical articles. Each month a number of these are collated into a printed magazine, Touchline.  Blog items over three months old are moved to the archive pages, which are available when logged in. Views expressed here are those held by the individuals posting, and not necessarily representative of St Mary's Church.
Please log in to display a button below to enable notifications when a new blog entry is published.
Morning Congregations Women's Time Away (Clara Loveman)
I had subconsciously spurned the idea of joining the Women's Time Away, blaming my reluctance on the constant busyness of life. I gave in after a couple of nudges, yet as I was tired at the end of the week right before the meet-up, I thought about not going. I was nervous about meeting with women I hadn't met, or didn't know well, and about how 'giving up' what felt like a massive chunk of my time could overstretch my capacity. But I wanted to move past my comfort zone and enrich my knowledge of God's word, and I'd previously benefitted from having more wholesome conversations.
Located in the Henley countryside, our meeting place was St Katherine's Parmoor, a haven of beauty that the Knights Templar once owned. Upon arrival, I was lulled by the rural surroundings, and the feeling of nervousness disappeared. I was struck by the magnificent Elizabethan manor house at the Parmoor estate - period features, oak panelling, original fireplaces and the serene grounds.
There were about 30 of us on the Saturday and about ten that had stayed overnight on the Friday. I attended as a day visitor.
'Do not conform to the pattern of this world, but be transformed by the renewing of your mind.' (Romans 12:2)
After settling in, Rachel Meynell gently led us as we looked at the principles found in Romans 12 in two sessions during the morning. The topics we covered included offering our bodies as a living sacrifice, sincere love/ love in action, the command to be fervent in spirit, blessing those who persecute us and being devoted to one another, while 'rejoicing with those who rejoice, and weeping with those who weep' (Romans 12:15). We had group discussions on social norms and pressures/expectations, mutualism, and living with transformed minds, in view of God's mercy. We enjoyed a couple of unhurried tea/coffee breaks and plentiful cakes. The ample time for discussion allowed us to decelerate, clear our minds and unpack the Bible verses.
Following a delicious lunch, we had the choice of doing simple crafts, sitting and chatting, or exploring the grounds as the house is set in over 12 acres of land, which include a delightful garden, a lake and wooded areas. This space to escape from the hustle and bustle of our daily lives sparked creativity and allowed us to make new friends.
Then we spent more time in groups ruminating on the application of Romans 12 and praying for one another, breaking this up with hymns, our voices soaring above the gentle strum of a guitar.
Overall, we had a great time seeing each other, and I think it is fair to say that every one of us was challenged. The views of those I spoke to after the event were that they enjoyed the discussions with sisters in Christ and felt recharged and renewed with a stronger sense of our humble service in the body of Christ.
I would highly recommend and encourage readers to attend similar events in the future. A bonus was that the time away allowed me to put the brakes on and pair contemplation with spiritual fervour.
Clara Loveman
Real Lives: The Veteran
"We're in for a treat," were Glen Scrivener's opening words to Graham Gifford's entertaining insight to his life. I was intrigued and amazed to hear about Graham's experiences at 36,000ft! (When I fell off my bike as a child, I was told to get back on straightaway and ride home.) To hear Graham's description of how the cockpit canopy of a two-seater plane opened at 36,000ft and the resulting descent was a shuddering experience. But then to hear that he was sent back up again the following day was just mind-blowing, even though, as navigator, Graham was in the rear seat. Beyond belief was the revelation that the canopy flew open AGAIN at 36,000ft, and yes, we guessed it, third time lucky the next day.
Graham's humble, yet impressive experiences during nine years of service in the RAF, working with helicopters on the Isle of Wight, married in 1963 (or 1968 – some minor confusion there, much to everyone's amusement!) and work positions all over the world made for a gripping and colourful interview.
Whilst religion had never been at the forefront of his life, he shared with us that he has had and is enjoying a good life experiencing "all you could want".
However, Paul's letter to the Colossians speaks of the importance of continuing to 'live your lives in Jesus, rooted and built up in him' (Colossians 2:6-7). So it was that in his mid-70s and on arriving in Maidenhead, Graham was probing deeper and deeper into the Christian faith in order to find relationship with Christ. Ultimately, one just has to believe, and God's grace which cannot be earned will be freely given. Come to Jesus and be filled with the Spirit. So the final words spoken by Glen and Graham left me with a great sense of hope and encouragement as well as relief that Graham survived his escapades at 36,000ft……….!
Paul Leddington Wright
You can watch the Real Lives interview with Graham Gifford below: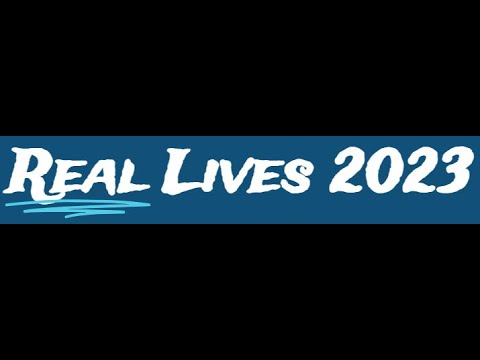 Update from Steven and Jo Wheatley
Dear Friends,
We're very grateful for those of you that have contacted us over the last few days to ask how we are in the light of Freddy's visit. If you haven't heard, Freddy was a cyclone that was wandering around for quite a while, ending up in southern Malawi. The BBC has an article about it here. 
We stay a little to the north of the worst affected area, so we just had a bit of extra rain and a few more power-cuts to worry about. But Blantyre, where we used to live and many of our friends and colleagues are, was very badly hit. We had planned to go down to Blantyre and Chikwawa this week for our usual monthly visit, but we were advised to cancel, which is just as well. From what we've heard, quite a few houses have fallen down, along with trees and power lines, roads have been washed away, and over 200 lives have been lost.
In other areas, flood waters have destroyed people's crops – many here are dependent on their annual harvest, which was due in the next month or so, to provide food for the coming year.
Some have been asking, 'Was this cyclone sent by God or Satan?' How do you answer that one, other than we live in a fallen world, and the amazing thing is that God hasn't wiped us all out long ago! Only by grace…
As with previous natural disasters, SIM Malawi will be offering some help to those affected by Freddy – our director has asked us to pass the following on to you:
As you have heard from media reports, Malawi has been experiencing the devastating effects of Cyclone Freddy. SIM Malawi is launching a response to this disaster by providing care for victims. Right now, SIM Malawi is working with our partners in location to provide a coordinated response which will likely include provision of food, basic utensils, clothing, temporary shelter, counselling, and transport. More information on SIM's specific role in the relief effort will be posted in the coming days. Please pray for the people of Malawi and for SIM Malawi and our partners demonstrating the love of Christ at this difficult time. You may help the victims of this disaster by donating to SIM Malawi's Disaster Relief Project 96759.
Donations can we sent via SIM UK
Please do pray for Malawi, and other countries hit by Freddy.
With our love and thanks,
Steven & Jo
Real Lives: The Parents
Walking into church for the first evening of Real Lives week, it was great to see so many from our church family as well as many I didn't recognise. We sat in small groups and chatted before the talk started. Ester and Johan Schoeman spoke so honestly and bravely about their daughter Sia, and their journey as a family through her battle with cancer. Throughout this time in their lives, they trusted that God is in control, whatever the outcome. Ester spoke about the peace that she felt then, the same peace that she still has now, that transcends all understanding.
As they moved from sharing happy times in Sia's life to the news of her diagnosis and then time spent in hospital during the height of the pandemic, Johan shared a verse from Philippians 4, and shared the certainty of Christ strengthening him. For a time, Sia was well enough to go to school and be in their Christmas play and go to Helen & Douglas House. It was so difficult hearing about all that she suffered, while looking at the photo of her smiling face on the screens.
We heard about Sia's birthday party, that although she was very unwell, amazingly she was able to enjoy her party including an incredible birthday cake, after the 9.15 congregation met to pray for her! A few people had brought tissues which they passed around, as we heard about Sia's final days only 13 months ago. Yet, through the tears, Ester and Johan shared that they were so grateful that Sia came to know God, his character, his promises and that he was with her through her suffering.
Glen Scrivener shared a few verses from Psalm 23, that God promises to be with his people, to comfort them through the valley of the shadow of death. Jesus went through that deep darkness for us, he raised people to life, and he completely defeated death at the cross. Wonderfully, Ester and Johan know that Sia is with Jesus, they don't have to worry anymore, knowing that one day they will join her. It was so powerful hearing about the hope of life beyond death, and that many tear-filled reunions will take place in eternity.
Jess Lehane
You can watch the Real Lives interview with Ester and Johan on the St Mary's Youtube site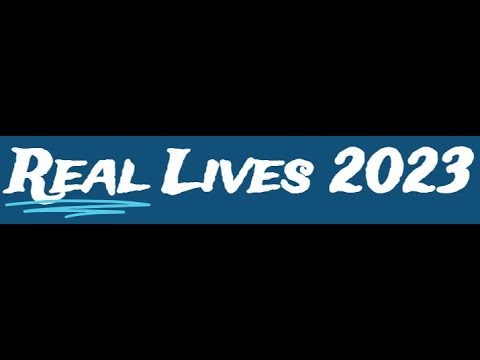 Real Lives: The Artist
I couldn't – but now I can
Inge du Plessis and Glen Scrivener's love for Jesus and their deep appreciation of art, provided some delightful insights and food for thought in the Real Lives 2023 series. I am not an artist, but while listening to Inge's life story and powerful testimony through art, I imagined that I was. Comments about Inge's life and work confirmed that others felt equally inspired.
I am sharing her story through my eyes, today.
Seeing is believing
Being a child, I am naturally curious. I have the desire to explore and discover new ways of expressing myself. Even painting with my fingers inspires me to use my imagination in innovative ways. I like painting my dreams. Daddy is intrigued about my artwork, which gives me confidence.
The way he loves God is infectious
Growing up in a conservative community enables me to be responsible and to persevere, no matter what. Daddy is being challenged in his career as a pastor. He perseveres too – but pursues the rest of his career as an artist, without losing his faith. We welcome a new vicar and discover worshipful music and candles in our church, creating an atmosphere where I feel the presence of God.
'Modern day artists are decadent'
I study fine art. My skills are honed to forge a career as an artist. I am being prepared to start with a clever idea and to be relevant as an artist. I can see that my ideas are considered to be original, but I just can't talk about it in the way that is expected of me.
I also felt desperately lost
I am confused. Shall I rather hold back on my creative explosion and stop being a Christian? I know it sounds conceited, but God gives me my ideas and I am able to portray hope, mercy, love, and humility in a unique way, by combining freedom and art. Shall I rather pursue a different career?
A different way of expressing faith
I am captured by purity being expressed through colour, almost as a secret language used by Western Renaissance masters such as Giotto. I am compelled by figures being portrayed as
real people, with real emotion. Caravaggio's use of light in 'The Taking of Christ' grips me. The German Grünewald's depiction of the suffering Christ is raw and upsets me. The Spaniard Zurbarán's bound Lamb is chillingly beautiful with its eyes open, no gold, no haloes… Pure simplicity and deeply poignant. Art brings so much love and beauty into the world – to talk about it is such a blessing.
Light always points to Jesus
Jesus is light but I am angry with him. He has allowed my mom to suffer and is taking her away from me. God has left me.
'Look, the Lamb of God who takes away the sin of the world' - John 1:20
The Son of God has experienced God-forsakenness for me. He will never leave or forsake me. I have sinned but he has died for me so that I can go free.
'Darkness empowers even the faintest light'
Corlea Human
See Inge's work at Nordern Farm https://norden.farm/events/inge-du-plessis-light-husbandry
Real Lives: The MD
Intrigued by the title of Lindsay Reisser-Weston's Real Lives talk - A Christian woman in a corporate world - I decided to go along and find out how working in what can be a harsh and selfish corporate world can sit alongside being a Christian. An hour later I left feeling calmer, more peaceful and safer than when I entered - with the words of Philippians 4:4-7 fresh in my mind.
'Rejoice in the Lord always. I will say it again: Rejoice! Let your gentleness be evident to all. The Lord is near. Do not be anxious about anything, but in everything, by prayer and petition, with thanksgiving, present your requests to God. And the peace of God, which transcends all understanding, will guard your hearts and your minds in Christ Jesus.' Philippians 4:4-7
Lindsay spoke about growing up in Northern Ireland and how she had known Jesus was her Saviour from a young age. Lindsay understood that to be a Christian you had to trust in Jesus and repent of sins, but she was unsure, at that young age, of whether she was using the right words in the right order. Lindsay moved on to talk about her career in brand management and her role as Managing Director (MD) at SlimFast. Turning around ailing brands by going back to the original message that had made them a success and refreshing those marketing messages making them more relevant. The interesting question raised was: Can we learn lessons from brand management and apply them to Christianity as a brand? Lindsay talked of parallels in her own life. Describing how later in life, after joining St Mary's, she developed a personal relationship with Jesus and learnt that her worries as a child of whether she was using the right words in the right order was not important as the words are the same, it is the relationship with Jesus that matters.
Lindsay spoke of how her work in brand management involves difficult problem solving, which can cause anxiety and worry. Lindsay turned to the words of Philippians 4:4-7 for peace and comfort. In order to find peace her problems and worries needed to be handed over to Jesus in trust and through prayer and thanks. So Lindsay did that, she handed over her worries to Jesus her 'ultimate boss'. Joining St Mary's, becoming more engaged in church and in Bible study is what helped Lindsay to develop a personal relationship with Jesus. Jesus became her personal Saviour and she has found peace, joy and the presence of Jesus.
Donna Gerard
Real Lives: The Scientist
Have you eaten frog's legs? This was one of the questions that Dr Clare Jones was asked by the audience via an app when Glen Scrivener interviewed her on Thursday evening. The reason being that, as part of her studies, she had researched a particular frog and its spawn, discovering a new gene in the process.  
Clare spoke with honesty, openness and compassion about her journey to Jesus and how God's work can be seen through the microscopes she used when working as a scientist. Asked if science informed her faith, or if her faith informed her science – she replied 'both'. Clare spoke of the beauty and form of what can be seen under the microscope – reinforcing the truth of a creator-God; but also explained her conviction that what she saw could only be explained by the presence of a God.  
Other questions asked from the audience, which Clare answered with aplomb, included:  
What would you say to the challenge that God explains the bits that science can't …… yet?
Frogs never meet their parents. Can science explain how they know what to do in their lives?
What does your gene [that you discovered] do?
Sitting with the one of the St Mary's (boys) Youth Growth Groups I asked them some questions about the evening: had they told their school friends they were going to Real Lives? What had struck them in the talk? Would they tell their friends about the evening? Had they invited a friend? Would they invite in the future?
And the answers were yes and no. Most had told friends they were out at church that evening listening to a talk about science and Christianity. A couple had invited friends – and they were coming along the following evening. All of them found the talk fascinating and for some, useful given school-set discussions on science versus religion (that's the wrong question said one, it should be 'and', not 'versus'!). But all found the talk helpful – for them to understand that God is not found only in the Bible; to hear someone speak of their journey; to know that questions about God can be asked and discussed; to see faith is a normal thing in everyday life. Thank you Clare. And thank you Glen.  
And about that original question – Clare said yes she had tried frogs legs, but there is not much opportunity to do so in Maidenhead!  
John Furley
Real Lives: The Mother
I am so struck that often we approach people at church and ask how they are, but we actually have no idea of what they are really going through. This was my feeling listening to Heidi Cooper as she shared her story with Glen Scrivener and the rest of us. To care for a sick child is upsetting for any mother, but to care for a child with a potentially fatal illness takes that upset to a whole new level. Shock, feelings of helplessness, wondering where is God in all of this; so many emotions. How does one process them all? And yet into the midst of it all comes a personal Saviour who cares; a shepherd who loves his sheep. 
Heidi spoke so bravely and so movingly about her complete trust that God has a plan for her daughter's life. He is in control. This is faith on the line. Not easy. But it's when the chips are down and our faith is sorely tested that we really see that every time God shows up. Every parent listening to Heidi's testimony will have been greatly moved by her story. Putting ourselves into her shoes, would we have such faith?
Glen then spoke about how outraged we feel about suffering but God never intended it to be like this. Referring to John 10:10-11 he explained how God doesn't take our suffering away, but he comes down into it to be with us in this life and ultimately, through Jesus' death, he takes it away as we look to an eternal future in heaven when all that is good will be restored.
As Heidi said, "I don't know how I would cope without my Christian faith". Praise God we are not alone in our sufferings. What an encouragement.
Alison Bird
Mission Partner Update: Jo Clifford
---
Jo Clifford works for SIL (a branch of Wycliffe) and is based in Germany where she heads up an international team working to incorporate digital, visual and aural media in Scripture translation.
Her team in America are presently relocating to Texas.
Last month Jo was back in Tanzania for a week to evaluate where they have got to in the work of Bible translation and how they should move forward.

Jo and her housemate have decided to move to Mettingen (near the city of Osnabrueck), a three-hour drive north of their present location. There will be opportunities to get involved in some volunteer work with asylum seekers and also various local churches.  They move on 18th March.
Jo would appreciate your prayers as she goes through these changes in the different spheres of her life. Sometimes it all feels overwhelming, but she is reminded by God that he will "refresh the weary and satisfy the faint." (Jeremiah 31 verse 25).
Please pray for the team as the office move goes ahead. That the process would go smoothly.
Please pray for me as I pack up for my house move. That all the practical things will go smoothly. For good goodbyes here and that I will have a good start in the new place.
Thank you for your prayers.
Real Lives. Real Impact.
Members of the church family were interviewed last Sunday about what struck them about Real Lives when it was last held in 2020.
Below are the recollections of three people that were interviewed:
Upon Ian Miller proclaiming he had an old relic with him at 9.15 on Sunday, the congregation laughed, possibly at my expense but perhaps Ian really was referring to the flyer from the last series of Real Lives in 2020!
I was pleased to have attended most of those and took the opportunity to take guests who found the events both thought provoking and encouraging.
Personally, I was particularly struck by the confidence in the future of Jeremy Marshall, diagnosed with a rare and incurable cancer in 2013 at the age of 49. Jeremy has been speaking and writing about his Christian faith ever since and holds out the message of hope in Jesus expressed in the Bible and meditates on God's promises, the rock upon which we can stand secure.
The speakers at Real Lives can teach all of us things we can apply to our own lives, or to those around us, which is why I will be back this year, attending almost all of this years' events.
Colin Peacock
I attended three Real Lives events in person in 2020. They were: Different Religions with Shubbie Awoyemi, City Success and Incurable Disease with Jeremy Marshall and Violence and Forgiveness with Shane Taylor. 
I love Real Lives and the testimonies shared. I think it's a reflection of all our lives as believers in Christ Jesus. Reflecting our utter dependence on Jesus, the journey to the Christian faith, or the walk in the faith irrespective of our situation is deeply encouraging. Our journeys, all so different yet so forcefully binding in what we have in common - sharing Jesus, our Saviour and Redeemer. 
There's a spiritual attraction in understanding a fellow brother or sister's journey no matter what their walk with the Lord might be. What is evident is what holds us together. It's our understanding of the utter dependence we have on him, and the incredible love we share when we walk with Christ. 
In this broken world it's comforting hearing brothers and sisters share stories of hope that point to such an amazing love. I think we're always in search of that hope when we observe (and live through) the fragility of this world. Real Lives demonstrates that Jesus remains the only sure foundation and these stories we hear are testimonies to that truth. Jesus is the only way, the only truth and the only eternal life.
Karnie Sharp
I saw most of the talks in person and those I couldn't make it to, I watched later on YouTube.
The two talks that stayed with me the most were Jeremy Marshall - his strong trust in Jesus in the face of imminent death and Shubbie Awoyemi - an amazing testimony how Jesus pursued her as she went from Islam, to Mormonism and finally to Christianity.
Whilst the friend I invited sadly didn't end up joining me, personally I love hearing people's stories about how God came into their lives, what he is doing and how it impacts them. There is such amazing variety in the ways God "grabs" people. Having most of the speakers come from within our church family made this especially close and personal.
Adam Stylo

A Real Lives Story Not To Be Missed (Ian Miller)
Piyush Jani – a Real Lives story not to be missed
Piyush is a highly educated and skilled ENT (Ear, Nose and Throat) surgeon at Addenbrookes hospital in Cambridge but he didn't go to school until the age of 13. He grew up in a tiny village in Kenya but he now lives in England. He grew up not speaking English but now speaks it fluently and is a very articulate communicator. However, the most significant change which has happened to Piyush is that he was brought up a Hindu, but is now a Christian.
Something happened to bring about that huge change. 
Piyush had been a proud man, academically very successful, had captained the hockey and cricket teams at his college, university and hospital, and he had a lot of friends. But his story has a most extraordinary twist which I didn't see coming at all when watching an interview of him. Something he did led him to be confronted with what he was really like as a person. One evening something happened which was to lead to his life being turned upside down. 
Come at 7.30pm on Wednesday 8th March to find out what that was and to hear a fascinating and powerful story of Jesus changing someone's life in a wonderful way.

To book please go to https://www.reallives2023.co.uk 
4pm Men's Weekend Away (Adrian Whitehouse)
Eight men from the 4pm congregation recently visited The Pines in Pulborough, West Sussex, for a few days of fellowship, fun, some physical exertion, and food (of course!) from February 16 - 18th.
Our main aim was to study 1 Peter and how, as Christians, we are God's "Elect Exiles" who may often feel like strangers in the world we see around us. Ian Miller led us through our work as we studied God's word and reflected together on our identity in Christ, how we can be passionate about holiness, sharing our overflowing praise for the Lord, and how as men we can show our deep love for each other as Christian brothers and for all of God's family.
We took a break on Friday afternoon to take a walk in the beautiful countryside close to Pulborough. Ably led and navigated by Brian Jones, we walked over eight miles from Bury, near Pulborough, up and along the South Downs Way and back again. This was an opportunity to deepen our connections, reflect on the beauty of God's creation, see the sprawling majesty of Arundel Castle in the distance, and enjoy the indecision of two swans trying to find a place to settle on the river. Whilst the journey had some hard sections, the conversation was good, the weather was kind, and we all arrived back at The Pines with smiles on our faces - even if some of us were moving a little more slowly that evening!
We were all brought back to life by an excellent dinner cooked by Paul Muir, who had cared and catered for us on our arrival on Thursday night as well, and it didn't take long before the food was gone, bellies were full, and the conversation around the table was flowing. Everyone agreed that it had been a wonderful day and welcomed the time to reflect together on the truths of the Bible and get to know each other better in a more relaxed environment.
We finished on Saturday at lunchtime after more study, prayers for and with each other, and giving The Pines a quick clean to get it ready for the next visitors (although, being a fairly tidy bunch, this didn't take too long!). I know that I speak for everybody when I say it was a great few days, and that I can't wait for the next time when we can all meet together as God's family to share his many blessings and our time with each other.
The Church of England and Same Sex Blessings (Jon Drake)
Thank you to all who prayed for General Synod (like the parliament of the Church of England) as they met earlier this month to debate services of blessing for same-sex relationships. Many of us will have heard that Synod voted by a narrow majority to welcome the introduction of services of blessing for those in same-sex relationships (although they may not be used until the wording of the services has been debated at a future Synod).
As I wrote on this blog on 4th February, I am aware that the question of blessing for same-sex relationships is for many of us and our families and friends a very personal issue which must be addressed sensitively. Our commitment at St Mary's, in this area and in all things, is to uphold the authority of the Bible, which is God's good word to us. This means we want to work together to welcome, love and serve all people, whatever their sexuality or relationship situation, so that with us they can get to know Jesus and the life and freedom he brings. This also means we are committed to upholding the clear teaching of the Bible that God's will for sex is that it is expressed only within marriage which is the lifelong union of a man and a woman. God's word is counter-cultural in our highly sexualised and individualistic age, but it is our Maker's instructions given in love for our good. God's word challenges us all, and we thank God for the forgiveness there is in Jesus for all who turn from sin and trust in him. Jesus teaches us that an essential part of the Christian life is turning from sin and striving to live by God's word. We want to encourage each other in this and we honour those amongst us who, because of their sexual orientation or other reasons, live celibate lives in obedience to Christ.
This is why together with many other Bible-believing Christians around the country and the world I am deeply grieved by the decision of Synod. Many Synod members argued faithfully for biblical truth, including Gracy Crane and Daniel Matovu from St Mary's. You can watch Daniel's powerful speech here. Nevertheless, Synod voted by a small majority to welcome the blessing of sexual same-sex relationships. If this goes ahead it will represent a huge step away from the teaching of the Bible and tragically will lead people away from a life of repentance and faith.
Why does it matter?
Some may wonder why we give so much attention to this one issue. I am certainly not trying to single out same-sex sexual intimacy as worse than other sins. As Christians we should be grieved by all sin, most especially by the sin in our own lives. This is however the area in which God's word is being denied and undermined by many within the Church of England and other denominations. Whenever God's word is rejected, people are led away from Christ. The damage to precious people, to churches and to our witness is immense. It is out of love that we cannot bless or support anything that runs contrary to God's word.
What can we do?
Others may wonder how we can continue to be associated with the Church of England amidst all this false teaching. The Bible calls us to contend for the truth and to correct and avoid false teaching (see Jude v3, Titus 1:9, Romans 16:17). This is what we in leadership at St Mary's are committed to doing. The PCC (Parochial Church Council) is working on a series of steps to ensure that we distance ourselves from unbiblical teaching and are not supporting it in any way. We will be able to share more information about how we will do this at, or before, the Annual Parochial Church Meeting on 20th April.
As Bible-believing Christians we can feel isolated in the UK. It has been so good to have expressions of support from faithful brothers and sisters from Anglican churches in Africa and Asia, all places where the church is growing. The Church of England Evangelical Council is coordinating many churches in this country as we contend together for God's truth. If you have not done so already, I highly recommend signing up for their E-Bulletin. One thing they ask us all to do is write to the Bishop of Oxford with our views, contact details may be found on the Diocese website. Above all please pray, God is sovereign and is working out his good purposes.
I am always happy to meet up and discuss these issues with church members whatever questions or concerns you may have. Please do email me or phone the church office if you'd like to do that.
Jon Drake
25th February 2023
Glen Scrivener's Message to St Mary's
Watching Glen's message to St Mary's which he has prepared for us in the run up to Real Lives, I was reminded of the powerful stories we heard last time round in 2020. Glen's brief video was shown at Sunday services last week. It starts with a short clip from his interview of Shubbie Awoyemi who spoke of her search for hope in Islam and Mormonism and the hope she found in Jesus. There is also an excerpt from Glen's interview with Tracy Wild who spoke of how losing a beloved daughter was a defining moment for her faith. Both of those interviews were followed by sensitive and thought-provoking talks by Glen. Many people remarked on how much they enjoyed each event and how it encouraged them in their faith.
If you missed Glen's video or would like to watch it again, click here to watch it. 
If you want to get a bit more of an idea of what Real Lives is like you can go to St Mary's YouTube channel and type "Real Lives" into the search box to watch the videos of some of the interviews from last time.

Please be praying, inviting, booking and coming! (you can book by following this link: Real Lives 2023 St Mary's Church, Maidenhead.
Mission Partner Update: SAT-7
The Mission focus at the St Mary's Evening this February was SAT-7, which broadcasts Christian programmes across 25 countries in the Middle East and North Africa ('MENA').
In this region only 3.5% of the population are Christian, living in many of the countries recognised as most hostile to Christians. Believers face severe restrictions on their religious freedom, social stigma and hostility, censorship, restricted rights, and even outright persecution from both their own communities and the governments. Many believers can only worship in secret and are often isolated without church communities.
As a result, most ordinary Middle Easterners have never met a Christian and have a limited or distorted understanding of what Christians believe. And yet many people in the region are desperate for hope.
SAT-7 broadcasts 24/7 in Arabic, Farsi and Turkish and is watched by 25 million people across the region, although programmes can be viewed over a much wider area, including most of Europe – where it is reaching some of the over 15 million people who have been forced to leave the MENA region as refugees.
Through powerful, faith-filled television programmes and digital media, SAT-7 beam Christian content straight into the heart of the family home bringing much-needed comfort and encouragement.
SAT-7's programmes are designed to encourage often-isolated Christians and strengthen them in their faith, and to provide a fresh perspective on faith for those asking questions about Jesus. SAT-7 broadcast an impressive range and variety of programmes from current affairs and talk shows to education, storytelling and games shows for children, to live broadcasts of church services, sermons, Bible teaching, prayer and worship. They also output programmes formulated to address the specific needs and challenges of the cultures they serve – from health and medical issues to children's education, women's issues, counselling, depression and self-worth and challenging listeners to make a difference. All their material is produced in a lively, contemporary and creative way. You can view any of these programmes live at https://www.sat7uk.org/our-work/watch-now/
Adapting to the changing needs of youth
50% of the population in MENA are under 25 - a generation more attached to their phones than to TVs. 66% of young Arabs watch video content on smartphones, and over 50% subscribe to a secular video-on-demand service. In response SAT-7 launched 'SAT-7 Plus,' the first Christian streaming service for the Middle East.
Supporting Viewers
Equally important, SAT-7 has a fantastic Viewer Support Team that responds to contacts from viewers of their programmes. In 2021 the team had 84,000 one-to-one conversations with viewers, along with 16 million engagements with Facebook posts. Viewers want to share their testimonies, ask questions, seek prayer and get advice and counselling on a whole host of spiritual and personal issues.
Please pray for:
SAT-7 viewers, especially isolated believers
Programme-makers and Viewer Support Team members
Provision and inspiration for the ministry
If you are inspired to pray regularly for this vital work in a more informed and sustained way, SAT-7 provides an excellent monthly Prayer Diary – full of more background on the individual countries and the specific challenges they face, as well as many marvellous testimonies and stories of lives being transformed by turning to Christ from other religious backgrounds. The SAT-7 Prayer Diary is available at https://www.sat7uk.org/pages/pray/ 
To find out more about SAT-7 check out their informative website: www.sat7uk.org/ or speak to Tim Bird (birdtim13@gmail.com or 07796 993 274) the St Mary's contact for SAT-7.
Money Matters (Steve Province)
The subject of finances is often a difficult topic to talk about, quite often we may almost feel embarrassed to talk about money, but it is as important to understand what God's word says about this as any other challenge we may face in life. So, to hear that St Mary's was having a Money Matters seminar, was both encouraging but also clearly would be challenging.
The morning kicked off with bacon rolls and tea, prepared by Rachel Meynell and the team, always the best starting point for any discussion!
We then had a short talk from Gary Jones of the River Church, a Debt Coach with Christians Against Poverty (CAP), on his work counselling and practically helping people who find themselves in financial difficulties, from those struggling to pay bills, to those facing eviction and the frightening prospect of having bailiffs turn up at their door. It was a sobering start but reminded us that even in a relatively wealthy town such as Maidenhead, many people from all walks of life are struggling to make ends meet.  
Richard Crane then took us through how modern culture encourages us to view money, compared with Biblical principles for the same – 'you can and should have everything you want right now' is the message we are bombarded with every day from all quarters, versus 'be content with what you have' from Ephesians 13:5.  What a challenge!
We then moved onto how God wants us to view and use the money that we do have, using Luke 12:13-34 as the basis for discussion. Money can take you away from God, but it is a gift for which to be thankful, money can also be used to invest in growing God's Kingdom…and it is within this last point that we focussed further, looking at five (solid and grounded) principles for giving.
Then to finish Dave Howse took us through some practical day-to-day tips for budgeting, from setting goals, planning, spending habits and even those seemingly small things we can do to save money...all really useful tips that I personally intend using.
Overall, the morning was as challenging as I had expected, but was truly as encouraging as I had hoped, and I came away feeling that money isn't a topic we need to shy away from talking about, but one we need to be more open about, as God cares about this as much as anything else we face in life.
Simple Invites? (Jo Byfleet)
After 25 years as a Christian, I've started to think that maybe I've been making a meal out of invites. 
A few years ago, I became friends with someone who swims in the river at the weekend with a group of ladies; whilst I like swimming in the sea, I wasn't sure about the river. In the course of our friendship, our conversations sometimes touched on her river swims or friends she had met there, and over time I asked a bit more about it. One day she replied to say I was welcome to join them. I still didn't go along. And then, one day, something changed, and I did. And I loved it. And before I knew it, I was telling others I enjoyed swimming in the river, and two of them joined and now also swim in the river. 
It led me to wonder why I didn't approach invites to church events in the same way. 
Of course, I came up with a few reasons why this might be, and there are real things that I was concerned about, but none of them seemed enough of a reason when I thought about them in light of the lengths our Saviour went to in order to show his love for us. 
So, I have decided that I will worry less about the immediate answer or the response, or other fears I might have. I have decided that I won't spend too long trying to work out who might really like to come along (and persuade myself they won't without knowing) and exactly how and when to ask. 
I've decided instead to focus on simple invites. I witnessed a friend do this with an invite for the carol services. After a swim, over the usual cup of tea, she passed a friend the St Mary's Christmas card and simply said, "Do you fancy coming to any of these with me?" I was amazed at the simplicity of the invite and, on this occasion, the unexpected enthusiasm with which it was greeted. It's helped me to be more comfortable to just put a simple invite out there. I've had a range of responses from, "It's not my kind of thing," to "I'd love to come but have a physio appointment that evening," to some more robust replies, "Listening to that politician is the very last thing I would be interested in," but that latter friendship remains, and I am sure conversations will follow. I now more easily accept that not all invites will be accepted, and sometimes I will invite many and not have anyone accept them. If this happens, I can come along and pray for those who did (as well as those who didn't). I am learning to witness to my faith in Jesus by making the invite and to leaving the rest to him. And then I am thankful; I'm not from a Christian family and so I give thanks for a good number of invites that I received from others who love the Lord and showed their love for me that way.

Inviting to Real Lives (Richard Crane)
Help! I'm scared to invite my friend to Real Lives…
I know that the Real Lives events 7th-11th March will showcase some fascinating life stories. And I know they will be a very natural introduction to the Christian faith.
But I might still feel uncomfortable inviting my friends and neighbours. Do I need a clever line to use? Will they think I'm being pushy or weird? How do I raise the subject at all?
On Sunday, Ian Miller suggested a very simple and non-threatening question, which anybody can use.
"I'm planning to go to this event… would you like to join me?"
You could say it in conversation. You could post it on social media. Or you could handwrite it on a card and pop it through letterboxes with the Real Lives flyer. There's nothing to lose.
Here are some other ideas for bringing up your Christian faith naturally in conversation, courtesy of Glen Scrivener…
Three questions:
What gets you up? The beauty and joy of life is a clue that God exists and made us for a purpose.
What gets you down? The turmoil and suffering in this world is a clue that something's wrong – we need salvation.
What gets you through? Jesus offers us a certain hope that can carry us through any trial.
Three statements:
That's what I love about my church. Honesty, community, care for each other…
That's what I love about Jesus. He's compassionate, he understands my problems, he teaches so clearly…
That's what I love about how Jesus helps me. He gives me joy in all circumstances, and hope beyond death...
Jon Drake's Institution, Induction and Installation (Linsley Green)
The first of February marked a significant milestone in our church family - formally welcoming Jon Drake as our new Vicar and his wife Louise. Jon is well known to St Mary's having served as Associate Vicar for a number of years, making it an even more notable service for those of us that have the privilege of knowing him.
The ceremony, officially known as institution, induction and installation, was a celebratory occasion and included traditional elements with presentation by our patron, oaths, handing Jon the key to the church and symbolic gifts of water, a map, a Bible, a copy of the book of common prayer, and bread and wine! These gifts were presented to Jon by members of the congregations with explanatory prayers. We also had hymns, led by a band, affirming the basis of our God-given mission, and wonderfully showcasing our church organ.
Bishop Rod Thomas gave an inspiring message to Jon, in his new role, and to us as congregations based on 2 Corinthians 4:1-6. We were encouraged not to lose heart at the task set before us and to draw strength from the transforming power of ministry through Jesus. At times, we should expect some discouragement and may feel inadequate, but we can take confidence in the life-giving treasure he has placed in our fragile "jars of clay". He also highlighted the hope of unchanging truths in the Bible.  
Another important part of the evening was acknowledging and thanking the church staff team and church wardens for the amazing job they've done during the vacancy for keeping our church running so smoothly.
Go forth and tell! O church of God, arise!
An Issue for Ongoing Prayer (Jon Drake)
I am writing this special blog post to ask us all to please pray for General Synod (like the parliament of the Church of England) which meets next week from 6th – 9th February. At St Mary's we are very privileged that two of our church family, Gracy Crane and Daniel Matovu, are elected members of General Synod. I expect the February session of General Synod will be the most challenging and significant session I can remember, so we need to support Gracy and Daniel in prayer through these days. General Synod will be asked to consider a proposal by the bishops which would for the first time introduce services of blessing for same-sex relationships in the Church of England, for those churches that wish to use them. There has been deep concern and sadness from a very wide range of evangelicals at this proposal as it will lead to action which is contrary to the teaching of the Bible and will likely cause further division and disunity in the Church of England.
The question of blessing for same-sex relationships and of same-sex marriage is politically charged. It is also for many of us and our families a very personal issue which must be addressed sensitively. At St Mary's our authority in this area, as in all things, is God's word the Bible. This gives us two strong commitments (expressed here in no particular order). Our first commitment is to welcome, love and serve all people whatever their sexuality or relationship situation. We want everyone, regardless of their background or lifestyle, to come to St Mary's and get to know Jesus with us. In this we are following the example of Jesus who loved and welcomed all. Our second commitment is to faithfully uphold the teaching of the Bible that God's will for sex is that it is expressed only within marriage which is the lifelong union of one man and one woman. God's word is certainly counter-cultural and it challenges us all. We have all sinned in this area in thought, word or deed and we give thanks for the forgiveness won for all believers at the cross. We want to encourage each other to live by God's word because God is good and loving and his word leads to our flourishing. In this too we are following the example of Jesus who taught that an essential part of following him is striving to turn from sin to obey God's word however challenging that may be.
You may have big questions about the teaching of the Bible on sexuality and relationships, about how we express these things at St Mary's or about the Church of England as a whole. Please see the further resources list below or arrange to come and speak with me. I'm always happy to talk these things over.
Suggestions for prayer
Pray for Christian brothers and sisters who are attracted to people of the same-sex and are celibate in obedience to God's word. Pray that God will uphold them as they walk in his ways and bless them with deep relationships with the Lord Jesus and his people.
Pray for Gracy and Daniel as they serve on General Synod that God will fill them with his love and strength and give them wisdom, godliness and courage as they contend for Biblical truth.
Pray for members of General Synod and all in authority in the Church of England that they will return to the authority of God's word and be governed by our Heavenly Father not by the ways of this world.
Pray that if General Synod does approve services of blessing for same-sex relationships there will be robust provision for those who cannot in good conscience accept this.
Pray for the Church of England Evangelical Council (CEEC) which brings together evangelical churches across the Church of England. Pray for continued unity and cooperation amongst Bible believing churches and Christians.
Pray for St Mary's, and churches everywhere, that we will faithfully and lovingly uphold the teaching of God's word in all things.
Further resources
Giving to St Mary's (The St Mary's Finance Committee)
Giving to St Mary's
St Mary's has five services each Sunday packed with Christ-centred teaching and associated children's activities, a whole raft of mid-week outreach and pastoral events including those for internationals, babies, toddlers, children, teens, and seniors. All delivered in accessible facilities at the heart of our town.
All this needs to be funded. St Mary's PCC has been planning its 2023 spending over the last few weeks and months. Each year, priorities are set and compromises made as we strive to deliver on what we believe to be our God-given mission. There is always more we could do and it is sometimes funding that stops us doing it.
How is St Mary's Funded?
The Lord provides the finances for St Mary's mainly through the generous giving of our congregations. We plan our spending carefully in order to make the best use of the resources God gives us. In order to do this, it's a great help for us to know how much income to expect from those who call St Mary's their church family and belong to our congregations, so we can budget more accurately.
How can I give to St Mary's?
We understand that some are finding it tough financially at present and may not be able to give, but if you are able to, here's a brief summary of the ways we are able to contribute to the work and witness of St Mary's Maidenhead.
Regular Giving Scheme (RGS)
The Regular Giving Scheme (RGS) is the name given to St Mary's offering scheme and forms the foundation for the church's income. You tell us how much you plan to give on a regular basis (you choose how often), which in turn, helps us plan.
The RGS will be covered in more detail in a blog article next month, meanwhile, you can learn about and join the RGS at: www.stmarysmaidenhead.org/rgs.
The RGS also makes it simple for St Mary's to reclaim Gift Aid from HM Revenue and Customs. Gift Aid will be explained in more detail in a future blog article.
One-off (or occasional) Gifts
Regular giving is not possible for everyone. Visitors, friends, relatives, colleagues or indeed congregational members not on a regular income may wish to give occasionally, ad hoc or just the once.
One-off giving can be done via the collection boxes in the Welcome Area or making a bank transfer into the PCC account.
We are investigating solutions for contactless giving and hope to have news on this ready for a later article.
Amazon Smile
AmazonSmile is a web site operated by Amazon with the same products, prices and shopping features as Amazon.co.uk. The difference is that when you shop on AmazonSmile, the AmazonSmile Foundation donates 0.5% of the purchase price of eligible products to the charitable organisation of your choice, at no cost to you.
St Mary's is a registered charity on AmazonSmile and you can find out how to link your existing Amazon account to AmazonSmile in the Giving to St Mary's/AmazonSmile section of the St Mary's website.
Legacies
St Mary's welcomes all gifts in wills, however large or small, and we commit to use your gift in accordance with your wishes.
Legacies will be explored in more detail in a later article.
St Mary's Finance Committee
Verse of the Year (Ian Miller)
Our verse for 2023 is such a great verse! Jon Drake preached on Hebrews 10:19-25 on New Year's Day and in his sermon spoke of the 'hope we profess.' He explained that the 'hope' was the certain future which God has promised his people. We can enjoy God's presence spiritually now, but in the future, we will enjoy his presence physically and it will be wonderful – do have a listen to the sermon if you haven't already!
There are many struggles and pressures in this life which tempt us to stop holding on to the certain hope we have of our eternal future. The Hebrews were tempted to turn away from God as a result of things like ongoing sin, suffering, insult, persecution, imprisonment and confiscation of property. Whilst we might not face some of those things, there are many things which we see and experience around us which tempt us to stop holding on to God's wonderful promises.
The author to the Hebrews encourages us to hold on to God's promises because 'he who promised is faithful.' Although we are surrounded by so much change and unreliability, he is trustworthy, and we can rely on what he promises us. Chapter 11 is full of accounts of God's faithfulness. If God was faithful to his promises in the past we have every reason to trust that he will be faithful to his promises in the future.
May this truth about God's faithfulness and his promises be a great encouragement to each of us this year. Why not put the verse for the year card up somewhere prominent at home or use it as a screen saver so that you are regularly reminded of God's promises, his faithfulness and your eternal future?
Click on the image to download:
Real Lives 2023 (Ian Miller)
What is Real Lives?
Real Lives is a week of lunchtime and evening events in which ordinary Christians are interviewed by the gifted evangelist Glen Scrivener. Each person interviewed has a powerful story to tell about the work of Jesus Christ in their lives. You will see from our programme that we have a fabulous line-up of guests to be interviewed!
When is it?
Real Lives starts on Tuesday 7th March and will finish on Sunday 12th March with Glen preaching at the 9.15am, 11am, 4pm and 6.30pm services.
Who is it for?
Teenagers upwards. There are a wide range of guests being interviewed and we hope that everyone in this age-group will look at the programme and see events they would like to come to. On the Friday evening there will be no Shift and teenagers will be encouraged to come to hear Slavko Hadic – but we would love them to come to more!
What do I need to do?
Four things: pray, book, invite and come.
Pray: It would be wonderful if you could commit to praying for Real Lives every day between now and 12th March. If you can make it, do join us for our staff prayers on Friday morning in the lower lounge between 8.30 and 9.15am. Please pray about who you might invite to Real Lives, for opportunities and courage and for the event as a whole.
Book: Please book early and in faith. It helps us enormously if you can book early so that we have an idea of numbers and can cater efficiently. Why not club together with another Christian and book a whole table and then invite people to join you and fill it? Please book via the website or contact the church office.
Invite: Inviting guests to a church event is not something all of us find easy. Start thinking early about who you might invite, what might interest them and start praying. Think about whether you could pair up with another Christian friend to invite someone together.
Do use the share function on the Real Lives website to message friends: it could be as simple as saying, "I was thinking of going to this, would you like to join me?" You might also listen to Jon Drake's helpful sermon from 30th Jan 2022 entitled "Talking to God and talking to people."
Come: Finally, come! If all the people you invite say "no" or if you just struggled to be able to invite – come anyway. Come and enjoy listening to the interviewees and Glen speaking. And if you don't have a guest, perhaps you might think of signing up to serve at one or more of the events. For more information: https://www.reallives2023.co.uk
6:30pm Women's Weekend Away (Wing Chan)
Late Friday afternoon in November, a group of us travelled to The Pines in Pulborough, West Sussex for the women's weekend away.
I was looking forward to the weekend away, it was a great opportunity to meet others, but I was also a little bit nervous too because I was fairly new to the 6:30pm congregation (having recently moved from the 9:15am). Tracy kindly offered me a lift, we picked up Ruth and away we went on our trip to The Pines!
When we arrived we met the rest of our group, it was lovely to see and meet new faces and also see a few familiar ones too! We had a hearty supper and spent the rest of the evening relaxing and getting to know one another. It was good to be able to chat and not have to think about rushing off. All my initial worries melted away.
On Saturday, Rachel started our deep dive into Romans 12. Romans 12 is about how we should live in view of God's mercy. We talked about what this means and what it would look like in our lives.
In the afternoon, we had some free time. Taking advantage of the mild weather, a small group of us enjoyed a walk in the West Sussex countryside, whilst others visited the house and saw the sculptures in Champs Hill.
The evening was filled with lots of fun and games (quite literally!). Our activities really showed off the many gifts and skills we shared within the group – acting, improvisation, organisation, memorisation to name a few. There were many laughs.
On the Sunday morning we finished Romans 12 with Hazel and Sarah. We shared experiences, practical examples of how we would apply this in our daily lives and discussed the challenges we faced.
The weekend away has been a really enjoyable time. Away from the hustle and bustle of our day to day lives, it has been hugely encouraging to be able to spend time together learning and sharing God's word. We had some really thought provoking and rich conversations. If you haven't been on a St Mary's weekend away yet, I would really recommend it.
Anxiety Matters Seminars
January is supposedly the most depressing month of the year and doctors report seeing cases of anxiety and depression rising in January and February. There could be many reasons for this; the financial or health fallout of Christmas excess, the long dark nights and lack of sunlight, missing or losing loved ones at a time when we long for family or perhaps 2023 looks uncertain and daunting. In November we started the conversation, about how we might look at this struggle through a biblical lens, with a two-part seminar called Anxiety Matters. One of those who attended writes here about those two seminars.
Sharon Bedford ran the Anxiety Matters seminars in November, which were incredibly helpful. There were 43 attendees over the two seminars.
The first session addressed how our bodies react in outward, physical ways when we are anxious. Sharon highlighted how it is important to tend to our physical bodies first so that we are then better able to process and think about the deeper heart issues connected to our anxiety. To understand our hearts better and to locate our fears we need to look at what is happening on the outside. Our outer reactions are the warning alarms that signal a problem at heart level. When we know our hearts better, we can connect with God and scripture in a personal and more meaningful way.
Sharon asked us to keep a diary of any obvious triggers to our anxiety over the course of the two weeks between the two sessions. It was a useful activity to better understand the causes of anxious thoughts and how we physically and emotionally respond to those thoughts. It gave me a greater appreciation for complexity of understanding anxiety and the spectrum on which different people will struggle.
Session two looked at how change happens at a heart level and only God can do that. To grow in maturity, we need to dig deeper, beyond our outward experiences and examine how we are relating to God and to others. When we respond with fear and anxiety it reveals to us what things have taken on special significance in our lives and where we put our trust. Instead of trusting God we trust others, ourselves, our money, politicians, doctors etc. The things we trust then control us. To put our trust in God we must get to know him better.
In both sessions we studied Bible passages to help us put this into practise. In Psalm 77 we saw how the psalmist reminds himself of who God is and his good deeds and the psalmist's perspective changes from despair to trust. Philippians 4 further teaches us about God's character and reminds us that
He is near
He is listening
He is guarding us with his peace
Sharon then guided us to the practical steps for change from Philippians 4:
Pray – make your requests known to God
Turn your prayers to praise
Train your mind to truth
Put into practice what you have learned
Take one day at time (Matthew 6:34)
We also looked at some practical tips for coping with and getting through a panic attack, anxiety in children, and neurodiversity and anxiety.
Two attendees said this about the seminars:
"I really enjoyed the Anxiety Matters workshop. My personal anxiety has increased quite a bit over the last few years during the menopause and I'm on HRT which has really helped. The workshop reminded me that instead of ruminating on my worries, going round and round in my head, I should take them to the Lord in prayer - this is something I knew before but it's easy to forget when you're really anxious about something so I'm working on putting it into practise and breaking the worry habit. I also learnt to look into my heart at the reasons why I worry, and what sits behind my anxieties (for example my pride) and remembering to pray to the Lord to help me with that, not just my worries themselves. I also found the testimonies very moving, and it made me realise that I'm not alone in experiencing anxiety."
"It was particularly helpful to see the example of how God cared for Elijah when he was overcome with anxiety - not by quoting Bible verses but replenishing him with warm bread! Also to help me with my own anxiety I shall hold onto the 'Manna principle', to trust that God will provide whatever I need when I need it. Bread then is the word….. not only to help me cope with my own anxiety but also to guide me in helping others in their time of need."
If you are struggling and would like to talk to someone or if you would like to listen to recordings of the two seminars, please contact Sharon: sharon.bedford@stmarysmaidenhead.org

Outdoor Carol Service (Jo Byfleet)
On Tuesday 20th December we were praying for it to be dry. A friend had used the St Mary's Christmas card to invite some mutual friends to a St Mary's Carol service and they had immediately homed in on the Garden Carol Service. I watched on as an unexpectedly easy invite was enthusiastically accepted! One later congratulated us saying that the garden is the closest anyone has got her to a church.
We enjoyed a Christmas tea together and arrived for the service with our friends to the comforting sound of the Christmas band and into the beautifully lit and rain free garden.
A quick scan of the QR code provided a 'lit up' view of the order of service. It was impossible not to wonder about the events all those years ago, with the cross of the church spire in view and one bright shining star in the sky overhead.
The choir led in their bobble hats and scarves and the Salvation Army band provided a familiar joyful noise. There were some brief comments from Jon Drake between each carol, considering the short reading. We were prompted to think about what kind of God would choose to be born in a manger, and not a palace, and what our response to Christ's coming should be……Oh Come let us Adore Him.
Seamlessly as the service ended, servers arrived with beautifully lit trays of mulled punch. "Oh, wow, it's warm," said my friend on enjoying the mince pie. Little touches of care and love that seemed so fitting as we celebrated God's extraordinary love for us.
Being there allowed one of our friends to say, "I would never have come if you had not invited me and I'm so glad I came," and allowed her to talk about her spiritual journey so far. She said that the service knitted together modern terms 'Nirvana Spa' with the Christmas story which felt approachable and said she would consider actually going into the church some time.
Our friends felt the warmth of the celebration and I pray that conversations started in the car on the way home will continue in the weeks and months ahead.
New Year's Day (+1) Walk (Brian Jones)
A perfect day and a surprisingly empty car park at the top of Winter Hill set the scene for the send-off to our mini trek on 2nd January. 
It was down dale and up hill through Cookham Dean to try and find any surviving turkeys at the Copas Farm. Lollipops were promised to any children spotting one which prompted keen eyes and a vivid imagination. Four were spied and lollipops quickly claimed but to my eyes at a distance they looked more like static gate guards! Bones were even produced as yet more evidence! 
We did find some friendly alpacas (or llamas?) and enjoyed a great two hours ambling and chatting. Nobody took the short cut and I don't think we lost anybody in Quarry Wood!