Blog
The St Mary's blog is a mixture of news pieces and topical articles. Each month a number of these are collated into a printed magazine, Touchline.  Blog items over three months old are moved to the archive pages, which are available when logged in. Views expressed here are those held by the individuals posting, and not necessarily representative of St Mary's Church.
Please log in to display a button below to enable notifications when a new blog entry is published.
My Advent Journey (Heather Evans)
I'm wondering if anyone else enjoyed last year's Advent-recommended book 'Finding hope under Bethlehem skies' as enjoyable, inspiring and captivating as I did?
I am rather ashamed to admit that, for me, Advent reading is normally a rather dispiriting affair. I often start off full of enthusiasm, but by the time Christmas Eve rolls round, I am usually still somewhere in the foothills—maybe around the 18th December or so. I then face a problem; Christmas is upon me. Do I jump to the end of the book and ignore the missing readings, or do I rather ashamedly think 'oh well, failed again…' For the record, it tends to be the latter.
Last year I was determined to do it differently. Going on my previous form, I simply decided to break the rules: what was preventing me from starting to read the book before the beginning of December? So I set off on my journey through the book of Ruth (the subject of the readings) a few days before the end of November, thereby building in some leeway for missing the odd day here and there without ruining the whole process.
Being a former librarian, I know that you shouldn't judge a book by its cover, but… Finding hope under Bethlehem skies has a beautiful cover. I admired it every time I picked up the book. The readings were both accessible and thought-provoking. The author Robin Ham linked the two 'Bethlehem' accounts of Ruth and Boaz, and the birth of Jesus Christ in an interesting and engaging way, pointing out similarities which I had never spotted. Each day's reading was complemented by listening to a selected Christian worship song, often linked closely to the readings and to Advent themes. I thoroughly enjoyed listening to the recommended songs after I'd read the Bible passage and the application.
As the readings progressed, I became aware I was harbouring a certain exhaustion, related to the unrelenting Covid news. I was in need of hope, and the book was providing it. Most mornings I eagerly reached for my Bible and the Advent book, so I was able to keep to schedule. And for the first time ever, I reached Christmas Day on the reading for the 25th.
But more important than that, my lead-up to Christmas was focused on the wonderful story of Ruth and Boaz and its striking similarity to the birth of Jesus hundreds of years later. And at the end of 2021, in the midst of uncertainty, soaring Covid cases and changes of plans, did I find hope under Bethlehem skies? Well yes, I can say I definitely did.
And, one year on from the events of last winter, I have to say I am eagerly looking forward to opening the covers of this year's recommendation 'The Dawn of Redeeming Grace' by Sinclair Fergusson. After the success of last year's experiment, I think it may be around the 25th November. If my problem resonates with you, why don't you try it and start early?!
Jon Drake reflects on his appointment as Vicar of St Mary's (Jon Drake)
On Sunday 16th October, Rae Binning and Anthony Kan announced in our services that in early 2023 I will be appointed as Vicar of St Mary's. Since then it has been wonderful to receive so many messages of support and encouragement. Thank you to all who have been in touch.
Louise and I, together with Matthew (aged 4 ¾) and Jamie (aged 1 ½), are delighted to be called to continue serving the Lord at St Mary's. It is inspiring to part of a church family where people are so eager to live by God's word and trust and obey him in all of life. It is a joy to belong to a fellowship where there is such love for the Lord Jesus and for his people. And it is wonderful to be in a body where each member is eager to serve and to work together to build God's kingdom. St Mary's is a very special church. We are thrilled to be here as a family, and I am thankful to be able to serve as your Vicar.
I would like to express my thanks to Will Stileman who has led St Mary's so faithfully for more than eighteen years. I have learnt a huge amount from Will during my time as Associate Vicar. I'd also like to say a big thank you to the whole staff team and the Church Wardens who have been an enormous support and encouragement during the vacancy. Nothing in the Church of England moves fast and the vacancy will continue until early February when I will be officially installed as Vicar in a special service. We will announce the date and time of that Service of Installation as soon as possible.
To be Vicar of St Mary's is a big responsibility. I have taken great encouragement from Jesus' words to Peter in Matthew 16:18, 'on this rock I will build my church'. These words put the Vicar in his proper place. The church belongs to the Lord Jesus. And Jesus is the one who builds his church on the rock which is the gospel. Please do pray for me, and for Louise, that we will walk closely with Christ and be guided and used by him in all that we do.
We have a wonderful mission here at St Mary's which is to know Jesus and to make Jesus known. What could be better or more important than that? I am excited at the prospect of God working through his word, in the power of the Holy Spirit, to help us as a church know Jesus better, become more like him and make him known in our communities. May God in his grace enable us together to know Jesus and to make Jesus known.
Jon Drake
Update from Trinity@4 Henley (Sam Brewster)
Dear St Mary's friends,
We've had the occasion to visit St Mary's several times this Autumn. It's always a joyful remembrance of the happy five years we served as part of the team there, and we love the chance to see and reconnect with old friends.
We remain, as ever, hugely grateful for your prayers, and through this update, I hope to enlist you to continue in those prayers. We need them.
Family life
We give thanks to God for the arrival of Esther Brewster. She came into the world on 12th March, and eight months into life, has a definite Brewster-look to her. She's generally managed to avoid being run over by her three siblings, enjoys eating all the broccoli the others refuse, and charms her way into the affections of our friends and guests with a sparkle-eyed smile that no one has yet managed to resist. We'd appreciate your prayers for her as she is baptised this Sunday.
Please pray we would continue teaching all our kids about Jesus. We've been really helped by a parenting course running at church and would love to be more intentional in our Christian parenting.
Church life
Trinity at Four is four and a half years old. We're generally very encouraged by the work God is doing here. Sundays have been busy this term (around 70 adults and 40 to 50 kids), and we give thanks to God for over 25 newcomers through our doors over the term so far. Please join us in praying that a number of them would stick with us, and we would have the privilege of discipling them. We'd love your prayers for our plans and initiatives:
A new student lunch for Henley College Students. Henley College is a big 6th form college in Henley, with over 1000 6th formers, most of whom travel in from outside Henley. We've had a very encouraging connection with one of the staff there. Pray students would come along for lunch and the chance to hear more of the good news of Jesus.
Children's and youth ministry. We will soon be advertising for a full-time children's and youth worker to start in September 2023. We have loads of opportunities in this age group. Please pray for God's provision of the right person for this role.
Longer term plans at Holy Trinity. The bishop is encouraging me to take on the overall leadership of Holy Trinity once the existing incumbent retires (in the next few years). This potentially opens up some very exciting avenues for us going forwards. But there are some complexities too. One of these is the inadequacy of the facilities at Holy Trinity (hence currently meeting at Christ Church). There are some appealing solutions to this, but they are expensive, and we are a smallish newish church. Please pray that God would provide in every way.
I love the lyric from the CityAlight song 'Yet not I': "I labour on in weakness and rejoicing". That's basically how it feels over here in Henley. Weakness and rejoicing.
We're so grateful for your prayers - and we always welcome a visit from our St Mary's friends. Come on over and say hi!!
Much love,
Sam, Lucy, Amelie, JoJo, Barney and Esther Brewster
Update from St Mary's White Waltham (Dave Atallah)
Dear brothers and sisters of St Mary's Church Maidenhead,
It is wonderful to be asked to share with you some of the goings on here at St Mary's Church White Waltham.
Please join us in giving thanks:
for people who have joined us. There has been a slow trickle so that on a 'good' Sunday we might now be about 50, of whom 15 are children.
for our community links. For instance, the photo here is taken on our Remembrance Sunday service, where we are joined by a number of visitors who see a link to us or to the village and so are present to hear the good news we have to share.
We have good links with our two local schools, we praise God for open doors for assemblies, church services and visits and lessons.
for our partnership with St Mary's Maidenhead, which includes regular monthly help leading our children's groups, a team at Woodlands Park assemblies, and being able to host six schools for Christmas Unwrapped and Easter Cracked presentations.
for our church family, which is noted for a warm welcome and friendliness. I often describe us as vulnerably small but surprisingly happy, for which I give great thanks to our Father God as he draws us together in fellowship even as he draws us to himself.
Please join us in praying:
for us to grow in number as well as in depth of love and faith.
for us to grow our finances. We are budgeting for a loss each year at the moment as we seek to increase our parish share. That is only possible as a result of a couple of generous gifts we have received, and obviously the books will need to balance in the next few years. Meanwhile our ministry is vulnerable to the pressures facing everyone at the moment, not least our denomination.
for Christmas opportunities, including schools and a nursery coming to church, Christingle, a Christmas card going to the whole parish, outdoor carols and other Christmas services, carol singing in the parish, and a confidence to share the good news with our neighbours.
for the growing opportunities in schools as some schools other than our two parish schools are connecting more with us.
for confidence to live and speak for Christ in this increasingly hostile world, and the confidence to invite people to services or courses and be part of how God will grow his kingdom.
Thanks for your time and your prayers
Love Dave Atallah
2022 Summer Camps (Melinda Stylo)
During the summer holidays a whole lot of our youth, students and adults went off on various Christian camps. The youth went as members while our students and adults went along as taskforce, cooks, leaders and assistant leaders. I asked for feedback and these are some of the comments I received:
I really enjoyed camp this year. The leaders encouraged us to make new friends and some of my friends and I got to help lead the music for one song. We played the piano and guitar and it was really fun. One of my favourite things was the question box from which the leaders did a Q&A session at the end of the week. From this I enjoyed the discussions about "are babies sinless?" And if we are to love our enemies, why did God help David kill Goliath? It was really nice to have leaders from St Mary's as friendly faces when I was away from home. My dorm leader was awesome. I thoroughly recommend going on summer camp and would like to return next year.
At the camp I went to this year there were activities to suit everyone - whether you enjoy sports, board games or craft. We started each morning with dorm Bible studies which allowed us to ask questions and discuss a passage in a small group and then we ended the evening with a whole-camp meeting, with songs, prayers and a talk. It's so encouraging to spend the week with other Christians, growing our faith and having fun!
It was my last year as a member this year. Over the years camp has been an amazing opportunity to make new Christian friends and grow in faith together. My favourite part is the whole camp games which are always exciting and help everyone to get to know each other. I also love the evening meetings with amazing teaching and the time to all sing together and praise God. It is such an encouraging week and I look forward to it every year. I am excited to be an assistant leader next year!
I volunteered as an assistant leader this year and I can honestly say I enjoyed it even more than being a member. I made some amazing new friendships and had so much fun getting involved in the running and participating in the camp activities – even the cleaning jobs didn't feel like too much hard work! The teaching was also incredible. We went into surprising depth for just one week away and between studying the Bible with my fellow assistant leaders and experiencing the strong sense of Christian fellowship amongst the whole group, I can definitely say that my faith was strengthened, and with the number of boxes I lifted, so were my arms!
I've been told that dates for 2023 camps will start being released in mid-November and some bookings will open as early as December. These camps are such a wonderful time of spiritual growth for everyone who goes along, so even as we head into winter, please be praying for the teams who are already working on next summer's camps.
Christian Connections In Schools 10 Year Anniversary (Grant Hallam)
Did you know 95% of children in England and Wales are not actively engaged with church, according to Scripture Union? Don't you think that's scary? But what an opportunity! This is why I believe schools ministry is so incredibly important, now more than ever. For some, it is the only way they will encounter Jesus. It is said this generation of children are more online, more anxious and more justice seeking which can quickly lead to being judgmental (cancel culture). It is said they can often lack certainty and structure, are irreligious, BUT they are a more open and a thirsty generation to God.
On Friday 14th October Christians from churches in Slough, Windsor, Maidenhead and beyond met at Jubilee Church to celebrate 10 years of CCiS (Christian Connections in Schools). We were giving thanks to God for 10 years of opportunities in 'making Jesus known' in our local schools and looking to him to help us continue.
If you aren't aware CCiS is one of our mission partners, and Wayne Dixon is a long-standing friend of St Mary's - he is the schools worker employed by CCiS. The evening was joyous, prayerful, challenging, encouraging, with a moment of sadness. We are so blessed to have Wayne serving in the area for 34 years, but his reach goes far beyond here. Due to organisational changes CCiS was born 10 years ago, hence the celebration and cake!
Here are some nuggets I took from the evening:
Throughout the evening Wayne encouraged us to think of someone we knew at a school, maybe now or from the past, a family member, a friend or someone you just see in the street and pray for them and keep praying for them – we could all do this!
Rachel Gardner (ex-schools worker, Youthscape, church leader and more) was the guest speaker. The readings were from Psalm 22:25-31 and John 4:9-14.
Psalm 22:30-31 says, "Our children will also serve him. Future generations will hear about the wonders of the Lord. His righteous acts will be told to those not yet born. They will hear about everything he has done."
Jesus quoted this Psalm at the cross when he gave his last and said, "My God My God why have you forsaken me?" Surely, wouldn't he have had the whole Psalm in mind including these last verses?
In John 4:9-14 Jesus meets the Samaritan woman at the well, verse 14 Jesus says, "But those who drink the water I give will never be thirsty again. It becomes a fresh, bubbling spring within them, giving them eternal life."
When we support ministry like this, we are investing our time, prayers, and money into children we may never meet nor never know – at least not in this life. What we have, children need and are thirsty for, is Jesus! So, when children orbit us that is when they may encounter the good news and love of Jesus. It is thought in this secular age we are going to see 'God positive' agnostics. Studies are showing this generation is thirsty for God!
So here is the challenge for Wayne and all of us:
Dig out your own well – pursue the life that God wants for you (whatever your age) – you never know when someone will bump into you and then encounter Jesus in some way.
Seek out the thirstiest – ask Jesus who will you encounter that needs you the most – so they will come to know they are loved and there is a purpose to their life.
Share out the living water – look outwards not inwards. Also be creative on how we can engage. Some examples:
Hanging around ministry – Wayne started this years ago where he hangs around school to chat to pupils and teachers – this is used all over the UK now.
Octogenarians are sometimes able to connect to this generation better than others.
Do pray for the next creative ideas for CCiS, Wayne and other schools ministry.
Then it was Wayne's turn to tell us about all the good things CCiS do. Here are some:
It's Your Move – a presentation to 10 and 11-year-olds (in over 50 schools) preparing for senior school. Wayne talks about the changes, challenges and choices Jonah had and then focuses on what changes, challenges and choices the children are facing. A group of local Christian Year 11s and Year 13s help with this.
What about the 5% - the Christian children witnessing in school, Wayne actively supports them. They are also part of schools ministry so do support and pray for them. Wayne also supports our Christian teachers, teaching assistants, head teachers and governors. Then there are church workers and volunteers like our own at St Mary's that go into schools or host schools in church, the Christian groups in schools run by the pupils like Revive at Newlands. They are all part of the schools ministry working together as a team.
Wake Up Wednesday – Burnham Methodist church sets up a stall opposite the bus stop where kids are waiting to go off to school. They can get a free hot chocolate and meet Christians, Wayne goes along to chat – here they can see the link between Wayne, other Christians, church and Jesus!
Illuminate – a project for senior schools in this area. A week-long event next year with the Christian music group LZ7, going into schools and then rounding off with a concert at Braywick Leisure Centre
Running or supporting Christmas Unwrapped and Easter Cracked, (St Mary's do this), 10 churches are involved in the initiative reaching out to around 40 schools.
There is so much more I could talk about, but I must mention the famous Zach Rap – written a little while back by teenagers at St Mary's. It is still going strong, if you've not seen and heard it or you want to be reminded watch on YouTube, below. It's used at It's Your Move, assemblies and RE lessons.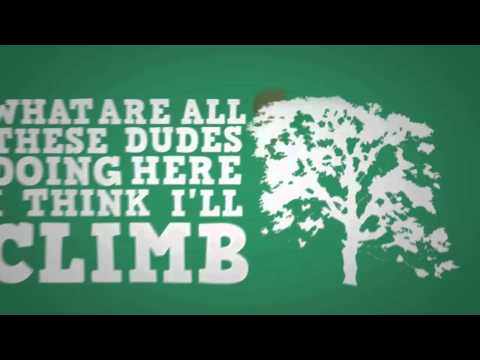 We finished with a poignant moment, Jem Sewell, a special friend to Wayne died two years ago. We owe a lot to Jem as Christmas Unwrapped and Easter Cracked was his initial idea. His daughter spoke on a video and CCiS has set up a special fund, the Jem Sewell Fund, to raise money for children in our area who cannot afford Christian camps. If you would like to donate to the Jem Sewell Fund please email info@ccischools.org.uk for further details.
Please pray for schools ministry, the 95%, the 5%, for children you know and for children you may never know – but Jesus knows and loves them!
Wayne still has the energy, the passion and desire to make Jesus known to the 95% in our schools. I say let's give thanks to God for that.
(Bible verses from New Living Translation)
Book Sunday (Autumn 2022)
Sunday 30th October was book Sunday at St Mary's and 10ofThose, the Christian booksellers, visited with their wide selection of books. Watch the video, below, for their recommendations for Advent and books for readers of all ages.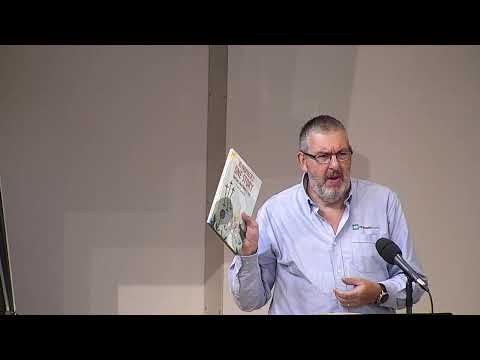 The books recommended were:
The Four Emotions of Christmas - Bob Lepine
The Coming of the King - JC Ryle / Mary Davis
30 Prophecies: One Story - Paul Reynolds
Indescribable - Louie Giglio
Seed of the Woman - Nana Dolce
Come and See - Glen Scrivener & Justin Schell

An Evening with Tim Farron - What's not to like? (David Brunt)
A warm welcome, a glass of Pinot Grigio with olives and nibbles, good company and a packed church, an engaging evening with plenty of laughter…
I was asked to share my reflections on a very stimulating evening with Tim Farron on the subject of "What happens when politicians 'do God'?" Our own Mark Meynell made an excellent interviewer and clearly has this as a future career option!
So, what did I learn?
On Liberalism: Tim is a Liberal Democrat! For the first time, I found out what 'Liberalism' stands for in UK politics. One aspect is about giving voice to all perspectives even if you don't agree with them. It is not just about engaging with those that agree with you. There is a lesson for us Christians there.
On Faith: Tim shared his first-hand experience of when he was running the election campaign as the LibDem leader. The spotlight was almost exclusively focused on his Christian beliefs specifically gender issues as expressed in Scripture. Politicians only get so much airtime, and it was frustrating to Tim that this became a distraction - because the media didn't focus on his policies but only on 'getting an angle'. That was one of the reasons he later decided to step down as the leader. Tim holds the firm view that faith is not a private matter in politics. It should shape how you are and what you stand for. He shared the view that when you are challenged on your faith to remember that there is no 'neutral ground'. For example, if you are challenged by an atheist, remember they are coming from a firmly held position of their own. Everyone will have a perspective based on their own rich history, life experience and worldview.
On Politics: Tim went into politics to serve, not to make the world perfect, but to make it a better place. My reflection is that politics is a great place for Christians to contribute to change for the better in society. Tim is one of many Christians who have influenced our country and the world through politics.
He explained that doing politics as a Christian is not about imposing the things you believe on others with no faith or alternative beliefs. Pride is one of the big pitfalls for politicians; good politicians serve best with conviction and humility. He highlighted the role of Queen Elizabeth II who, despite being probably the most well-known woman in the world, served her country with humility and devotion.
What struck me? - What a lovely guy! He was an inspiration encouraging me to boldly live out my faith where I am and serve God in that.
If you missed it, I encourage you to have a look at the recording, below.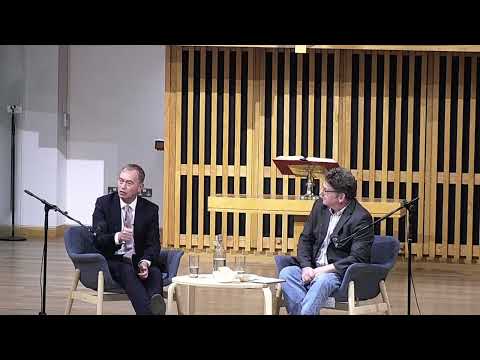 Parenting Evening with Ed Drew
It was a joy to welcome Ed Drew from "Faith in Kids" to lead our parenting evening in October. He has many years of experiences with children, both with his own three children and with the many that he has taught through his career as a Children's Minister.
Around 80 of us, mostly from St Mary's, but also some from our partner churches at Henley, White Waltham and Windsor gathered in the church. We were treated to a feast of cheese and wine and some folk said that the evening felt like a "date night" as it had such a happy ambiance!
Through laughter and through tears we were encouraged to think about how we teach our children about Jesus, and I think that we left challenged and encouraged by what we heard.
If you missed the evening and would like to hear what was said, then do watch the recording: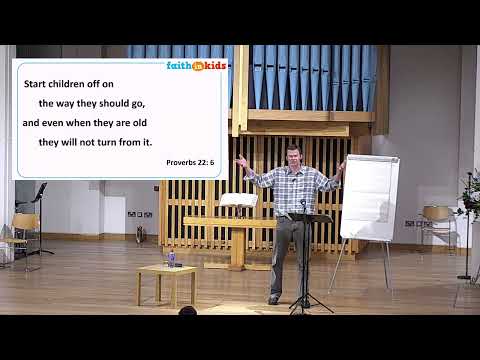 The video that was mentioned as Ed starts is Michael McIntyre talking about parenting which you can watch here: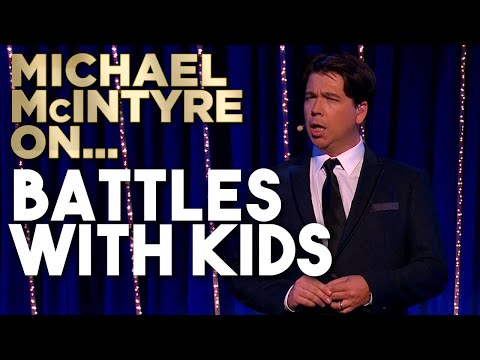 Nick: "The evening was a helpful spur to parents trying to bring children up in the Christian faith.  Two particularly useful messages were the reminder that parents are the ones best placed to know the heart of their child – even as the child grows in independence – and the importance of encouraging children to love Christ and not just to love going to church, preparing them for the days of complete independence.  Some new conversations with other parents began, conversations which I hope to continue over the years."
Sally: "Listening to Ed's talk made me truly thankful that our teenagers have made such firm friends at St Mary's and that they really want to come along to services and especially to X Focus and Shift; but he also challenged me not to be complacent and to pray for my children's hearts, that it would be Christ, rather than church, that they grow to love."
Yanzi: "I really liked Ed's illustrations of the heart and fruit, parents tend to seek after the fruit: good words, good actions, good thoughts, even going as far as to fake it, like sellotaping strawberries to an apple tree. Jesus is saying to go from a bad heart to good actions is a route that will never work. Christian parenting is distinctive; trying to change the bad heart to a Christ-like heart with the work of the Holy Spirit, which is a very slow journey. The church is like team training, and parenting is like one-to-one training.
"My favourite part was the three practical questions to ask our children when life is happening, finding a moment of peace to train the heart:
What is causing the problem? Ask them! What? How? Why? Feelings?
What is it about their heart that causes the problem?
How does the gospel speak to their heart in that moment?
"Such golden advice! I will put this on my fridge."
Renee: "I attended the parenting seminar as someone without kids of my own, but as co-leader of a fantastic teenage girls' growth group. I was hugely encouraged, both by Ed's wisdom and the other members of the church family there. Ed started by quoting Proverbs 22:6 and throwing out the incredible statistic that three-quarters of practising Christians come to faith before the age of 18 – big motivation for all of us! As a sports nut I loved the analogy he continued with, likening the raising of believing kids to coaching them in football – with parenting being like one-to-one training, and church and all its activities like team training. We all have roles to play in reaching the hearts of our kids and young people. From my perspective of working with teenagers, it was particularly helpful to be reminded of the importance of offering encouragement and wisdom to support them in making godly decisions, and living out their own personal faith. And that the gospel really does speak to their hearts whatever the situation. Of course the excellent selection of cheese and wine helped make it a fabulous night!"
Paul: "I found Ed's parenting seminar very informative and was able to connect to the illustrations very well. The one that particularly helped me was the one about children's development and the role of the parents, from 0-5, you are mainly alone while parenting, from 5-11, the child and parent become a pair and then from 11+ the child begins to move away from the parents and try to find their own path. This was eye opening for me as it explains a lot about children being amazing until early teens and then rebelling against their parents. I am now much more prepared for this part of my girls' development and will be aiming to get the foundations of good decision-making into their hearts so that when they do begin to walk alone and separate from myself and Yanzi, their hearts will still be in the right place, and they will make Jesus centred decisions and bear much good fruit. As a parent, I have realised how ill equipped I am to handle many situations and how the church family can help in these areas, and I can hopefully help in others!"
Gemma: "Aside from enjoying the delicious cheese and wine, we were deeply encouraged by Ed Drew and the thoughts and conversations we had at the parenting evening. He made us consider what an important role we have to reach our daughter's heart. We are asking her deeper questions about what she learns at church on Sundays, rather than simply enquiring what she learnt. We are blessed to have a church family at the same stage of parenting to do it alongside, and those who have done it already to support us. This is all so our daughter can leave us as an adult with her heart firmly in our Lord Jesus."
Some useful resources from Faith in Kids are available from The Good Book Company, which may help parents talk to children about Jesus especially at this time of year:
The Adventure of Christmas: simple ten-minute family devotions for Advent will explore the gospel accounts of the first Christmas in an engaging way, and will help families keep Christ at the heart of their celebrations. All the Bible passages and questions are there for 3-4s, 5-7s, 7-12s, teens and even parents, so the whole family can enjoy looking at the Bible together. There is also a sticker Advent calendar to go with the book.
Come Along, Christmas! - for toddlers, this is a sticker Advent Calendar with a QR code to download the story for each day
Women's Breakfast (Abi McDowell)
It was wonderful to join so many others for a women's breakfast on Saturday 1st October. I joined a table of seven other ladies from the 9:15am congregation, and we were served a delicious breakfast of bacon rolls, pastries, fruit and yoghurt, along with unlimited cups of tea and coffee! The church hall was filled with ladies from all congregations, and it was lovely to catch up with old friends as well as chat with new people.
This breakfast was entitled 'Menopause Matters', and we began by sharing our different experiences of the menopause with one another. Rachel Meynell said the menopause reminds us that life changes, which can be hard and unsettling, but Psalm 102 tells us that God never changes, and we have hope as he is the same forever.
We looked at a passage from 1 Peter 3; that our beauty should come from our inner self not outward adornments, which is sometimes hard to remember when the world is often shouting the opposite message to us.
Next, we had a talk from Jo Byfleet, a GP from the 6:30pm congregation, who went through the medical side of the menopause, and the issues/queries she most commonly comes across, and ways to deal with them. It was helpful to have this information and an opportunity to ask questions. Then Penny Dee, from the 6:30pm congregation, shared with us her difficult experience of going through the menopause, how it affected her family and what has helped her, which encouraged us to discuss in our groups, and further share our own experiences.
Rachel then spoke about how we can be godly during this time. Christ calls us to be transformed in our circumstances and to be more like him. We should be dependent on God; as Psalm 57 says, we can cry out to God whenever we need help, which is such a blessing. This time can also reveal those things we love more than God, and remind us that our identity should be in him who is unchanging. It was so reassuring to hear that age and wisdom are valued in the Bible, and the immense value of older women teaching younger ones, so we were reminded how we can speak to and support each other.
Finally, we thought about how what we believe can make a difference to how we approach this stage of life. How we should believe in God, not the world, and our identity should be in him, not changeable things. How comforting it is to know that he is always with us, and he will help us through the Holy Spirit.
He has compassion for us, and we can ask for his help. And we can talk with others, our families and friends, and support one another.
It was a relaxing and enjoyable morning, but mostly it was such an encouragement to know that ageing is a blessing and to be reminded that we don't need to be alone, God will help us when life gets hard.
Appointment of New Vicar (Anthony Kan and Rae Binning)
Yesterday, at the various Sunday services, we were delighted to announce that the position of Vicar has been offered to Jon Drake, who has accepted the post subject to the usual checks.
Jon went through a very rigorous selection process alongside two other candidates.
He was interviewed by a panel of five including our parish representatives (Anthony Kan and Rae Binning), plus representatives from the Diocese, our Patron (CPAS) and the Bishop of Maidstone's office.
The standard across all candidates was exceptionally high, and we are delighted to have offered the position to Jon and that he has accepted.
His appointment is not immediate and will likely happen in the next 2-3 months when he is licensed as Vicar.
Until then the interregnum continues. Jon will remain in his role as Associate Vicar and will continue to lead the staff and ministry teams which he has done so ably and with humility throughout the vacancy, supported by our excellent staff team and volunteers from across the church family.
Please pray for Jon as he prepares to take on his new role as Vicar, under the ultimate leadership of our Lord Jesus Christ, in whom we are completely dependent.
6:30pm Hospitality Sunday
I always look forward to Hospitality Sunday, but this was my first time helping to host. Mary and I made a great team. We all enjoyed our time together and whilst it was pointed out that we already knew everyone it was a great chance to get to know each other better. Sam led us in a sing along and guess the song after lunch, which was fun, encouraging quite a few of us to have a go at the piano even if we were a bit rusty.
Ruth McElhone
We were delighted to be able to host some friends from the evening congregation this week. We were actually assigned guests that we already knew well, but it was such a sweet time of laughter and chatting, beyond the sometimes shallow questions that we get stuck in during the brief chats after a Sunday service. And we mustn't forget to note that it was a team effort. We provided the main course, some guests providing the pudding and others providing the drinks. What a blessing!
Paul Wheatley
I really enjoyed going to the Rich's house for Hospitality Sunday. Elizabeth and Martin were warm and generous hosts. They were pleased to have us come round for lunch. Elizabeth was very happy when she won the game of Scrabble we played afterwards.
It was great to meet Jill Palfrey and to get to know her. In addition, it was good to talk with Luke, and for him to share some of his experiences working as the church ministry trainee.
James Hollins
Update from Windsor Fellowship (Tim Hiorns)
It's been quite a summer in Windsor. Twice we have gathered with the local community on the Long Walk, alongside thousands of visitors – first for the Platinum Jubilee celebrations in June, and of course, more recently after our late Queen's death. On both occasions, we have sought to be in and amongst our community, acting as beacons of light and hope. As many others have observed, our famously neutral Queen set us up to score an open goal with the way she boldly spoke about her faith in the Lord Jesus. Please pray for us that we would continue to make the most of that in our town, where she is remembered with such affection.
Alongside these extraordinary events, life for us as a church has continued to be quite 'ordinary'. Recently we have been spending time in the book of Revelation, and the description of Christians as 'partners in the suffering and the kingdom and the patient endurance in Christ Jesus' (Rev 1:9) feels very apt. Our experience in this world will always be a mixed one - hard times that come hand-in-hand with the amazing blessings of being children of God. It's been a privilege to witness many faithfully persevering through various trials, eyes fixed on him. And, amongst the many kingdom blessings, we are giving thanks for:
a steady flow of new faces of all ages;
three baptisms;
a fun and friendship-building weekend away together in the Cotswolds;
some new connections with families in our local barracks;
the chance to think together over three Sundays about the pressing question of identity and sexuality, and delight in God's good design and great plan; and
the appointment of James Dancer as a part-time minister-in-training, with an initial focus on our ministry with young people and our music.
With grateful prayers for your prayers and friendship.
Tim Hiorns – Minister
A Taste of All Nations (Mina Baba)
The Taste of All Nations evening was such a fun event that brought together and celebrated brothers and sisters from all our different backgrounds in the church family. I wasn't able to attend last year so I was very excited to be able to go this year.
The middle of the church had a long line of tables filled with home-cooked foods from many different countries. I love food and especially international foods, but there were curries and other dishes that I had never even seen before! I took our three children along and they all tried things they had never tasted before. My youngest said his favourites were sausages and a South African mint chocolate dessert. Every dish was lovingly prepared, and it was all absolutely delicious.
I had the opportunity to sit with church family I hadn't met before, and conversation was easy thanks to the group crossword puzzle we worked on together. Once our tummies were full, we were led in beautiful worship by the Missions Band. They even got us on our feet and dancing to "Lord I lift your name on high!"
After the meal, we had a post-meal exercise session of an Eight Brocades Ba Duan Jin routine led by members of our church family. I had the joy of getting to watch everyone from my seat as I held my youngest son since he had fallen asleep by then. Everyone was very brave to try it out. All the movements were done in a squatting position! Then a Zumba instructor and her team led us in some heart-rate raising dance exercises. There were smiles all around.
What a joyous foretaste of worshipping and celebrating in heaven together with brothers and sisters from every nation, tribe, people and language.  
The Kennedys are Leaving Us! (Heather Fielding)
Heather Fielding chats to Liz Kennedy about their time in our church family.
On Sunday 16th October we will be saying goodbye to our much-loved Andrew and Liz Kennedy who are leaving the area after nearly 30 years.  They will be 'commissioned' at the 6:30pm service as they leave us to serve the Lord in Wiltshire. Before this, at 5:15pm, some friends will host a tea in the church hall as an opportunity for us to say farewell - all are welcome from any congregation. Ahead of this, I caught up with Liz for an 'exit interview' to find out more about their time as part of our church family and trusting God for their next steps.
When did you and Andrew come to St Mary's and what brought you here?
We arrived at St Mary's in 1993/1994 when we were expecting Bertie.  We had moved out of London to Cookham, and my prayer warrior mother-in-law had been praying for a church where we would be "spiritually fed"! The Lord brought us to St Mary's where we have indeed been "spiritually fed" very well! We arrived very young and immature in our faith, St Mary's is where we have grown up in our faith and trust in him and we are so thankful!
You have been involved in lots of different areas of church life. What have been your favourite areas of ministry?
I have had the joy of serving with children from toddlers at Stepping Stones, through Climbers, Holiday Club, Pathfinders and a teenage girls growth group. These have given me huge amounts of fun, very special relationships with children and co-leaders alike and taught me so much. Telling Bible stories to children is such a great way to get to the nub of important Biblical truths, and working with tweens and teens has given me the opportunity to explore God's Word through the teenage lens and gain an understanding of their world and how God's word speaks into it.
For Andrew and me, a place of great growth was serving on the 4pm congregational team. Being part of the team to start the 4pm from scratch taught us to step out in faith depending on the Lord's wisdom and guidance and we are so grateful for the love and friendship shared there.
We moved to the 6:30pm congregation in September 2020, where we led a growth group, only for a year, but we loved sharing our lives with that precious group of people before serving on the 6:30pm congregational team where again we had the opportunity to appreciate the value of serving the Lord as part of a team.
What lessons have you leant over your time at St Mary's?  
The reality of 1 Corinthians 12:12-27 - being part of the body of Christ, that every part is different and every part vital to the whole and that 'if one part suffers, every part suffers with it; if one part is honoured, every part rejoices with it'. 
Through being part of this community of God's people, we have learnt that it is vital to have relationships where you can be accountable and vulnerable, so that you grow in relationship with the Lord and with one another.
We have learnt the joy of serving, that God grows and changes us as we serve him and his people. It's been a privilege and joy to walk alongside so many through times of suffering and rejoicing. We have learnt that God uses his church, in its entirety, to care for those most vulnerable, each playing the part that God asks of them. We have learnt the sacrificial nature of Christ's love in both learning how to give to others and learning how to receive ourselves in those most difficult times - the latter particularly throughout my cancer journey. We will always be so thankful for the love and care that was poured out on us at that time.
Through our involvement with the Kazi Mingi Foundation, a charity started by Andrea Taylor (previous St Mary's member and Jenny and Roy Taylor's daughter who were also involved), we learnt that God shows up to do the unexpected and miraculous and that he uses his people to do that. The charity was set up to build schools out in Kenya for orphaned children. Every two years from 2000 to 2014 a ball was organised in October for around 300 people. St Mary's church family from across the congregations came out in force to support us. Party bag filling down at church became an annual ritual prior to donning glad rags for what was always a wonderful evening raising money that financed the building of two schools and the sponsoring of many children through their education. We saw God's provision in so many extraordinary ways throughout this time and are so thankful to him and to all at St Mary's who so faithfully supported us in this work.
We are also so grateful for the fact that we have not brought up our boys alone - that they have been part of a loving church family where they have had brothers and sisters in Christ. We are so grateful for other adults who have given up their time to come alongside our boys to love and care for them, teach, encourage and model to them what it is to know and walk with Christ.
The church must have changed a lot in the time you've been here?
Yes it has! We joined St Mary's 10.30am congregation 29 years ago when there were two other very small 8am and 6.30pm congregations. We had wonderful times of fellowship with the Casey's home group, which became the Williams' group, and enjoyed studying the Bible together and an annual weekend away at Childswickham. In those years I was also part of a daytime women's group which gave me invaluable relationships and prayer partners whose friendships I will always treasure and who sustained me through some tricky times.
2003 was a notable year - Will Stileman and his lovely family arrived at St Mary's and Zac arrived into our family - both answers to prayer, both bringing significant changes and growth in relationship with the Lord. We are so thankful for both! We have seen so much growth at St Mary's due to the faithful preaching of the gospel. In 2010, with two boys wanting to play rugby on a Sunday morning - (a fact our vicar was very sympathetic to!) we joined Andy and Zannah Kearns, Sarah and Chris Smart on the congregational team of the 4pm church plant with the aim of reaching out to the sporting community. 
In 2020 we moved to the 6:30pm congregation as Tim Adams left, Will and Tom Brewster took over for a year and then Richard Crane came in to lead us. 
Change is not easy and none of the above changes were made without the pain of leaving those we have loved and walked with. Every change was made in the certainty that God went before us and that this was his will for us. Whilst this remains true, the move we are about to make away from you all will undoubtedly be the most painful of all.
We leave a church of five different congregations united in one church. We pray that the new vicar coming in will be a godly man of Christ who will continue the vision of St Mary's 'to know Christ and make Christ known'.
So why make the change now?
About three years ago God made it clear to us that there was a new chapter in store as Andrew contemplated stepping back from work in September 2022 and we wouldn't need to live so close to London.
We spent a long time discussing what this next stage should look like and prayed God would show us. Two days later we received an unexpected offer on our house that we hadn't contemplated putting on the market yet! It was time to start shaking the roots that had gone down deep.
With my mum's death last year, Andrew retiring and the arrival of our gorgeous grand-daughter Esme, near Bath, we knew it was time for the next chapter now. 
And what does the future hold?
Lessons in trust...! For many months right up until July this year we had no idea where exactly we should base ourselves - we couldn't find a church that we felt was absolutely right and therefore couldn't identify where exactly we wanted to live. Then Richard Crane brought us the great news of a church plant out of Christ Church Southampton into Salisbury - Trinity Church. Visiting their launch service on 11th September confirmed to us that this is where the Lord wants us to be! Then the next week, after viewing a fair number of rentals we found a house in the village of Heytesbury from where we will start our search for a home to buy. 
Wherever we will be living we hope that our St Mary's family will know there is always an open door and a warm welcome awaiting them.
Our prayer for you all is that of Paul for the Ephesian church:
Ephesians 3:14-20
For this reason I kneel before the Father, from whom every family in heaven and on earth derives its name. I pray that out of his glorious riches he may strengthen you with power through his Spirit in your inner being, so that Christ may dwell in your hearts through faith. And I pray that you, being rooted and established in love, may have power, together with all the Lord's holy people, to grasp how wide and long and high and deep is the love of Christ, and to know this love that surpasses knowledge—that you may be filled to the measure of all the fullness of God.
Now to him who is able to do immeasurably more than all we ask or imagine, according to his power that is at work within us, to him be glory in the church and in Christ Jesus throughout all generations, for ever and ever! Amen.
Liz, listening to you has been an encouraging testimony of God's grace, love and power in your life over the last 30 years and into the future. Thank you for sharing that! We have been so blessed by the way you and Andrew have served and devoted yourselves to us in love. We will miss you!
If you would love to say goodbye to the Kennedys, please put Sunday 16th October in your diary and come for tea at 5:15pm in the church hall. If you plan to come to the tea and love baking please feel free to bring a sweet treat to share. The Kennedys will be sent out in prayer at the 6:30pm service.

Vicar Appointment Update (Rae Binning and Anthony Kan)
We have had an excellent couple of days as part of the rigorous process to discern God's will for us as a church regarding our new incumbent. We had three excellent candidates come forward to be part of the visitation day and interviews and they all said how much they got out of this, meeting the staff team and finding out about the different ministries in the church. 
The interviews were conducted by a panel of five, including representatives from CPAS our patron, the Diocese, a representative from the Bishop of Maidstone and our parish reps. A decision has been made, and once finalised, this will be communicated to the church in the next week or so. 
Thank you all so much for praying and do continue to do so over the next days and weeks.

Rae Binning and Anthony Kan
Holiday club 2022
In August 2022 we held Holiday Club again at St Mary's. This year, instead of a Summer Safari, we went on a 'Polar Expedition'. There were polar bears, penguins, huskies, narwhals etc. On the Tuesday evening, the whole church site had been transformed into a winter wonderland, complete with a whole igloo at the front of church. We had around 90 children attending, who all took part in games in the 'Glacier Garden', crafts in the 'Caribou Camp', and Bible studies in their own igloos! We spent the three days learning that Jesus is the Way, the Truth, and the Life, and that he is the only way to the Father. We really loved Holiday Club and hope that you'll be able to join us for next year's 'Underwater Adventure!'
If you enjoyed serving at Holiday Club, or just want to give it a go, come and speak to Kate or to me about joining our amazing team of volunteers for our Children's Work here at St Mary's. We would love to have you!
Or if you want to find out more about how to teach your children the Bible yourself, come along to our Parenting Evening with Ed Drew on Saturday 15th October, bookings are available online. Click here to book
Nick McDonald

I loved helping at Holiday Club. It was my first time and such a joy. I was thankful at how much was already organised before we started, and the Tuesday prep morning was helpful in settling any uncertainties I had about what Holiday Club would look like. I loved helping alongside many people I hadn't met due to them going to other services, and alongside many young people. We had great fun as a group studying the Bible together, playing fun games and creative arts and crafts. Finally, the time all together in church was wonderful - fantastic to sing and laugh together - and Simon Eves was brilliant in explaining how Jesus is the Way, the Truth and the Life.

Hamish Graham
Baptism and Confirmation Service (Colin Peacock)
On Sunday 11th September at 6:30pm St. Mary's was packed to overflowing as our church family witnessed the baptism or confirmation of twelve, including me, (an appropriate number of new disciples). The candidates ranged in age from teenagers to senior citizens and had spent a number of weeks in preparation for this important step in their personal relationship with Jesus Christ. It was wonderful to see so many friends and family in support of the twelve, the atmosphere was joyous with rapturous applause as each baptism was completed.
We were privileged to be led in this service by Bishop Tim Wambunya, who spoke encouragingly of the future and the opportunity it provides not only to confirm one's faith to all, but to commit to the service of the church, the church family, as well as those who have yet to join us.

This service took place at a very poignant time as we mourn the passing of Her Majesty Queen Elizabeth II, and reflect on the example she has set us all of exemplary leadership and service over seventy years. There were only two weeks of my life in 1952 when she was not my Queen and frankly, I don't remember those.
The period leading up to the service was also an important time to reflect on our faith, the commitments we were to make, as well as to get to know those who were being prepared alongside us. Thank you to all of those who supported us during these past weeks.

Since joining St Mary's in November 2018, just after I moved to Maidenhead, I have been very impressed by the welcome, unity and support of this family that it is so good to be a part of. The leadership set us a great example, as do so many of the church members whose faith is an inspiration. It is very good to know that one is at home.
It took me a long time to get here, the journey was sometimes difficult, but the arrival is wonderful - I know a number of others feel the same.
Harvest Sunday - Open Doors (Anthony Kan)
It seems not too long ago that we reported on the 2021 Harvest Giving. Harvest Sunday is again just round the corner – 2nd October.
About a month ago, the Mission Strategy Committee received an impact report from Open Doors, one of the beneficiaries of our giving last year. It is a very informative report, showing how our donation has been put to work for persecuted Christians and how it impacts lives around the globe. 
This is the link to the report. Have a read. We have the opportunity to give to this work again this year.
Praise the Lord for his provisions that we at St Mary's are able to give.
A Taste of All Nations - 2021 Video
On Saturday, we have our second 'Taste of All Nations' evening. Please do enjoy this video from last year and see what it was like. You can still book for this year - bookings close Thursday night.
Book here: Sold out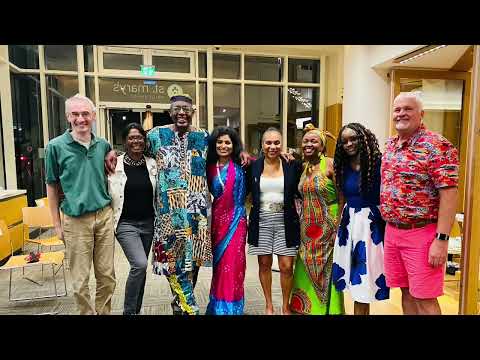 The Queen's Faith In Her Own Words (Jon Drake)
On Sunday 11th September we interrupted our planned sermon series to give thanks for the life and faith of Queen Elizabeth II. We reflected on Jesus' words in Mark 10:45, 'For even the Son of Man did not come to be served, but to serve, and to give his life as a ransom for many.' It was good to thank God for the Queen's extraordinary life of public service which was inspired by her faith in Jesus – the servant King.
The team at All Soul's Langham Place, where Will & Becca Stileman now are, have prepared a video tribute to the Queen which you can watch via the link below. It consists of the Queen talking about her faith in Jesus in her own words. It's a very moving and inspiring video and is ideal to watch and to share with others as we prepare for the Queen's funeral on Monday.,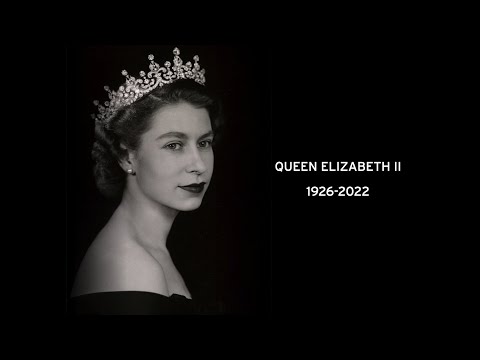 4pm Games and Picnic (Penny McCrabbe)
On a sunny Saturday afternoon a group of '4pm-ers' gathered in Oaken Grove park to enjoy some relaxed social time. It gave people the chance to have longer conversations than at church coffee time. Many people had also been away over the summer so had not caught up with church family until the picnic. 
There were lots of different activities going on. Some of us sat on picnic blankets and ate food while others played football and cricket. It was also an opportunity for everyone to introduce their dogs to each other. Our family have just been blessed with a new dog, so this was her first outing. She loved all the attention everyone gave her! 
It was good for people to get to know each other better in a less formal setting. Sometimes it is easier to talk outside in the open than while standing in the church hall drinking coffee. 
Here are a few reflections from my family about the afternoon: 
Kaiya, age 11, was delighted to be reunited with her friend Laeticia. They had been on a Venture camp together earlier in the summer which they thoroughly enjoyed. 
Noah, age 10, relished in his blue 'slushie' drink from the cafe and liked playing with our new pet. 
Penny appreciated having the chance to talk in more depth to people without feeling rushed which is often the case on a Sunday evening. 
Clyde loved the sports and running around with everyone. He was impressed by Ian's cricket skills! There was a healthy amount of competition. 
All in all it was a fun afternoon, and everyone had a lovely time. I think most of us still feel really grateful that this kind of event can happen again after months of covid restrictions.

Chatting With Teenagers From Hong Kong (Tim Harris)
Over a year on from their relocation to the UK, I sat down with two teenage Christian brothers from Hong Kong to hear about their experience of moving to the UK and how this has affected their relationship with Jesus.
While our media often portrays all migrants as being displaced from decades of messy conflict in often less well-off far away nations, this is far from the truth. The encroachment of Hong Kong's sovereignty by the Chinese has led to many of its residents fleeing to other countries and the UK government offering visas to those who held British national overseas status in Hong Kong pre-1997 when the city was a British colony. Almost 100,000 residents have left Hong Kong and come to the UK in the past 2 years, many being Christian. This is due to the Chinese government's tendencies toward suppression of free speech and mass surveillance as well as its persecution of Christians and other religious groups within its borders.
Leaving Hong Kong
Just before the brothers left Hong Kong, the Chinese government (CCP) enforced the National Security Law which was, for them, one of the driving factors to leave. It severely hindered free speech and led to the arrest of thousands in the city, including teenagers, for speaking out online and attending protests.
When hearing about the thousands that have left Hong Kong, I imagined a frantic packing of belongings and running to the airport with the Chinese government in hot pursuit! In reality, they told me, it was a longer process, with three months' notice prior to them leaving. However, this was still not nearly long enough to find jobs and schools etc in advance of their arrival in the UK.
Loving Hong Kong
Despite the complicated past of Hong Kong and its sovereignty the brothers I spoke to felt very much tied to the identity of Hong Kong itself. It was obvious they cared a lot about their country and its uncertain future. The actions of the CCP in Hong Kong means that they feel their own personal identity has no tie to the Chinese nationality despite the geographical proximity of China and Hong Kong. New classmates in the UK asked them if they were Chinese or Japanese, but now after conversations, they know very well that they are not Chinese!
Both brothers have made friends in the UK; they have also kept in contact with friends still back home and made others amongst those who also moved to the UK. Despite this most still live in Hong Kong. The elder brother in particular felt a desire to move back to Hong Kong if it should ever achieve independence. However, he recognised that, in the short term, this is unlikely. He would, instead, perhaps like to move to Japan when he is older. His family has often gone there on holiday and the cultural similarities to Hong Kong are attractive.
Loving God
The move to the UK has given the brothers a greater dependence on God which for them has taken the form of more prayer. They don't think they prayed as much in Hong Kong and that the move had matured them a lot in terms of life experiences.
So, while the whole situation of Hong Kong is tragic, God has used it for good and drawn them, and I'm sure many other Christian Hong Kongers of all ages, closer to him.
Joining St Mary's has meant real change to the brothers' experience of church. They spoke about the much greater range of events happening at St Mary's than at their church in Hong Kong. This is because their church building in Hong Kong is very small and compact as well as it having a much smaller congregation. As a result youth activities and fellowship in Hong Kong were not emphasised as much as it is in St Mary's. From this, personally as a member of the 'youth', I realised how much we have been blessed with in both the church site and number of younger people to relate to.
Two reflections
I reflect on two big things after talking with the brothers regarding what we do as a church and the real-world action of God. Firstly, the importance of being a welcoming and loving church to whoever walks through our door. And, secondly, how God can use a bad situation and hardship for the benefit of our faith, and the faith of others.
Looking Back - Patch Crossley
In just a few days now, I'll be leaving Maidenhead and moving back up north to get married to Issy, and start a new teaching job. Looking back, I am so grateful for such a wonderful year and everyone who has made it so special.
I wanted to thank all the church family at St Mary's for the support and encouragement I've received in my role here, whether in food, chatting, singing together or studying the Bible together. Even though I've only been in Maidenhead a short time, I've felt quickly welcomed into the church family. It's been such an exciting and varied year, and whether performing the Christmas Rap as 'MC Elf', or studying Doctrine at MTC, I can honestly say I've enjoyed it all.

I've felt hugely blessed to have been able to spend so much time studying the Bible, and growing in the knowledge of God, being strengthened according to his glorious might. It's been a privilege to serve him and the church family in music, in prayer, in children's work, and in moving chairs.
Please do pray for me and Issy up in Stoke as we start our life together, that we would serve God faithfully and always rejoice in him.
Working through the book of Hebrews has been especially precious to me this year. It says:
'Let us hold unswervingly to the hope we profess, for he who promised is faithful. And let us consider how we may spur one another on towards love and good deeds.' Hebrews 10:23-24
That's my prayer for St Mary's in the years to come. I hope to visit soon!
Patch