Blog
The St Mary's blog is a mixture of news pieces and topical articles. Each month a number of these are collated into a printed magazine, Touchline. Blog items over three months old are moved to an archive, which is available when logged in. Views expressed here are those held by the individuals posting, and not necessarily representative of St Mary's Church.
Please log in to display a button below to enable notifications when a new blog entry is published.
I don't understand art (James Ainscough)
I don't understand art and I would never normally choose to spend time in an art gallery. But the "Heart Of Things" exhibition has been eye-opening. Why? Because you can meet the artist (Paul Hobbs) and talk to him about his work. The pictures open up to reveal their treasure. The themes and issues take on new depths. And art becomes personal rather than inaccessible. Whether you're young or old this is a unique opportunity to explore art, to learn, to think, to be stimulated. Don't miss out!
The exhibition in the newly refurbished church is open 10am-6pm and 7:30pm-9:30pm from Wednesday 31st January to Saturday 3rd February.
Scarlet knickers and gold fish (The Heart of Things)
What does a pair of scarlet knickers placed in a wine glass next to two gold fish on a table with a map and a page from the Financial Times mean? Why is it in St Mary's Church, Maidenhead this week?
Come and see the exhibition of paintings, sculptures and installations by Paul Hobbs that is on display at St Mary's, Maidenhead this week. There is the opportunity to talk to the artist, discuss the artworks with refreshments available in the evening. 
The exhibition in the newly refurbished church is open 10am-6pm and 7:30pm-9:30pm from Wednesday 31st January to Saturday 3rd February.
What does 2018 hold for us as a church? (Will Stileman)
God ultimately is the only one who knows and that is our great confidence. Jesus is head of his church and that includes us at St Mary's - our life and prospering is ultimately in his hands.
But given that, what are some of our aspirations for the coming year? Let me suggest five:
1. The continuing faithful proclamation of the good news of Jesus Christ in everything we do. We want to do this year what we seek to do every year - that is to remain faithful to Jesus and to keep faithfully preaching and teaching the testimony to him that we find in Scripture. All the ministry we do at St Mary's needs to have Jesus Christ and the Bible at its heart. Where we hold our Sunday meetings (whether it is at Oldfield School or back on the St Mary's site) makes not a blind bit of difference to that.
2. Sam Brewster's move to Henley to establish a new congregation there, and Dave Atallah's move into the White Waltham vicarage to take on responsibility for that parish while still continuing to lead the 4pm congregation at St Mary's. As I hope most of us are aware these have been our aspirations for a long time, and we are continuing to trust that they are part of God's will. There is clearly a need for a new families-orientated congregation in Henley (check out the Trinity at Four web site); while David Andrew, the current minister at St Mary's White Waltham wants to move on, and both he and our local bishop think Dave Atallah is the man to lead that church in its ongoing mission. However, neither have been plain sailing. For instance, we have heard in the last two weeks that the school which Sam had hoped the Henley congregation could meet in is no longer available. These set-backs are a reminder that we are involved in a spiritual battle and we must remain vigilant in prayer.
3. Building up the centre. In recent years we have been involved in many significant, new initiatives: the establishment of the Windsor Fellowship Church; the forging of the partnership with St Mary's White Waltham; preparing the ground for the new enterprise in Henley; and of course the complete refurbishment of our church building. We praise God, for his leading and empowering in all these initiatives. However, they have taken their toll (and in some cases still are) on our resources of energy, time, money and people. I think that as a staff team we need to particularly focus this year on building up Christ's body at St Mary's and working out how best to use our town centre site and newly refurbished building to reach out afresh with the gospel to Maidenhead. I mentioned at the end of last year how John Furley's two year sabbatical from his job as a Civil Servant with the Food Standards Agency (FSA) was coming to an end this year. Well because of Brexit, the FSA have requested that John come back sooner and so John will be finishing as our Operations Manager on 23rd February. However, I am pleased to announce that John Blackbeard and Dick West are both joining the staff team part time to fill that post; in fact the hand over process is already happening. More on how all that will work in next month's issue of Touchline. But I would like to take this opportunity to express my gratitude to John Furley for the huge support he has been to me over the last 22 months in that role.
4. Paying off the debt. Although we are back in, the refurbished church building is not completely finished. The organ still needs to be installed and, with our builders applying for liquidation before Christmas, there is a plethora of snagging issues that must be sorted. However, I hope that you are as pleased with the results as I am. It was always our plan, once the building was completed and we knew the final costs that we would hold a final Gift Day to try and clear the outstanding debt. We plan to hold that Gift Day on 18th March and the outstanding amount we need to raise is around £350,000. Please be in prayer about this. More details will be announced once we have had The Heart of Things mission week.
5. Being godly in the face of a growing crisis. If the present trajectory is maintained, within the next two years the Church of England will make some sort of official provision to bless same-sex unions. At St Mary's we welcome all, whatever our sexuality and personal issues, and we call on one another to receive God's grace and submit to Christ's lordship. However, if same sex unions are blessed a red line will have been crossed; for then the Church of England will be blessing something that the gospel explicitly condemns. In the face of such godlessness we will have to make an appropriate stand. However, we are not the only local church concerned about such matters and on 6th March the St Mary's Church Council is meeting up with the church councils of three other parishes in the Oxford Diocese to consider what our response should be if / when this happens. It grieves me that we find ourselves, as a denomination, in this position. I don't want us as a church to be distracted by this (that is why it is mentioned last), but when God's truth is being undermined, faithful disciples can't watch on and do nothing.
So, five aspirations for 2018. Please make them a matter of heartfelt prayer.
Will Stileman
Maidenhead Advertiser article
News of our completed renovation project has reached the local newspaper - check out the article for yourself on their web site.
Return to the church site (John Furley)
The chairs are in. Arrive early on Sunday and choose your seat!
The chairs were laid out in church on Thursday ready for the first services back in St Mary's church after the refurbishment. The photo blog has photos of the church with the chairs. Come and worship back on site, praising God for what he has provided.
What about summer camps? (Simon Eves)
Whenever I speak to someone about Summer Camps, I normally get some of the following questions and comments. They're good questions, so I thought I'd pop some short answers down below.
Since booking for many camps opens in January, and I know people are planning next summer's holidays, I wanted to get you the dates for the camps we support.
What are Summer Camps?
Camps, first and foremost, are brilliant holidays for young people. They are incredible fun, featuring a whole bunch of awesome activities and some serious, engaging and challenging Bible teaching.
They are about a week long and most take place in boarding schools (not under canvas!).
Who are they for?
Primarily they are for 11-18 year olds. Most, but not all, will have some connection with a church - either through coming on Sunday or going to a youth group. There is always a huge mix of people of different backgrounds; some have a faith, others don't. Virtually everyone I've ever seen on a camp has a brilliant time.
Aren't they quite expensive?
Yes and no - at around £35 per day for everything (big activities, food, accommodation, on site facilities etc.) they are, I think, good value.
That said, a total approaching £300 for an eight or nine day camp is obviously not a trivial amount. We never want money to be a reason not to go. If you need help, please ask your congregation leader or Simon Eves.
Isn't going to Church and their groups enough?
Obviously, as the Youth Minister, I hope that the regular year-round work at St Mary's provides plenty of room for young people to grow and flourish in their faith.
That said, again and again I see people make huge strides in their faith during camp. Simply the amount of teaching they receive in a week and the space to think about it for themselves offers something helpful and different to the regular stuff at church.
'But none of their friends are going'
As I began by saying, they are brilliant holidays. Why not encourage your child to invite a friend along? The camps know there are always non-Christians present and many come back year after year. The Bible teaching is never cringeworthy or embarrassing. And who knows how God might use that invitation?
Equally, these camps are fantastic opportunities to make great friendships - there is nothing like bonding over shared experiences and laughing together, to create those friendships that will often then continue during the rest of the year back at home.
'I don't have children that age'
Firstly, they are truly excellent holidays. I know plenty of leaders who invite nieces/nephews/godchildren/grandchildren along and they have a great time. Why not think if you could do that?
Also, why not think about serving on a camp? There are all sorts of roles for all sorts of people - last year we had over 30 adults from St Mary's serving in a variety of capacities on camps. You can often take younger kids with you. Talk to Simon if you want to know more.
We plug the following four camps each year; we know they are camps where God's word is taught faithfully, we have a connection with them now as a church, and have leaders involved at each of them. There are, of course, many other brilliant camps across the country.
Summer Camps Dates for 2018
Barnstaple 2
28 July - 4 August
Ages: 11-14
This has been a great camp for a number of our young people at St Mary's over a number of years now.
Penrhos (formerly Edgehill)
5 August - 11 August
Ages: 11-14
This camp has changed name, date and location yet has largely the same leadership team as it did when it was Edgehill. A great camp and always very popular with our young people at St Mary's.
Quantock 1
28 July - 5 August
Ages: 14-18 
A popular camp which often sells out. By all accounts this camp is, as with the others, great fun with really great teaching.
Sparkford 3
14 August - 22 August
Ages: 14-18
A fantastic camp with an incredible quality of teachers/speakers. Amazing fun and always has a great crowd from St Mary's.
Meet the Nativity Final Episode (Glen Scrivener)
Episode 4 of Glen Scrivener's "Meet the Nativity" series is now released:
Meet the Nativity episode 3 (Glen Scrivener)
Episode 3 of Glen Scrivener's "Meet the Nativity" series is now released: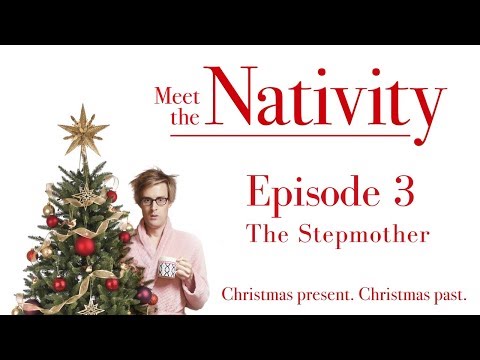 Christmas Unwrapped (Kate Wheatley)
Three days, five sessions of two hours with 270 children from year 6 of our local primary schools and their staff who all came to unwrap Christmas and find out what it is really about.
Mince pies were made and decorated - a first for many of the children. Through quizzes, drama and reading the accounts of the birth of Jesus from Matthew and Luke we explained that Christmas is all about Christ. For some children this was the first time that had ever been explained to them and they were astonished.
Here are some of the questions that they asked. How would you answer them?
How do you know that the Bible is true?
Why was Jesus a boy?
Why was Jesus Jewish?
How old was Mary?
Who was Jesus' real Dad?
What was the purpose of Jesus coming to earth?
How did the news spread around the world?
Project Connect update - 14th December 2017
We are planning to hold our first services in the refurbished church on Sunday 7th January. This is the target date, but it could change as the organ, audio or church set up could take longer than planned. The plan is that after the 11am service on New Year's Eve, to take the St Mary's chairs, chair racks and all remaining children's equipment and toys in a van and cars to St Mary's.
Help Required on New Year's Eve: Loading and then unloading chairs and equipment onto a van, practical help dismantling and then reassembling chair racks, carrying equipment to already-decided locations on the church site and hoovering and cleaning the store room at Oldfield. If you are able to help, please contact the church office.
Exciting Changes (Will Stileman)
Change can often be unsettling, which is why many people do not like it. However, the Christian message is all about change.
Yes, God does not change - Jesus Christ is the same: yesterday, today and for ever. And so the Christian message itself does not change. As we approach Christmas, the heart of the message that we will be proclaiming remains the same:
 "For God so loved the world that he gave his one and only Son, that whoever believes in him shall not perish but have eternal life." John 3:16
Nevertheless, God is committed to changing us.
Wonderfully, when we first come to put our trust in Jesus Christ we are changed from death to life; we change from being God's enemies to becoming his adopted children. But God doesn't just change our status, he changes our heart. He gives us his Holy Spirit and, through the work of the Spirit, he gives us new desires. At the deepest level of our being, we now want to live the way of Jesus rather than the way of our sinful nature. The Christian message is all about change.
And of course our circumstances are constantly changing. We get older. People move away. Nothing, other than the eternal God, remains unchanged indefinitely.
And that includes St Mary's. This year a number of long-standing members of St Mary's have moved away to other parts of the country, and we have also had the joy of welcoming a number of new people into the St Mary's Church family. And this next year will see some further changes.
With Sam Brewster's curacy coming to an end in June and his move to pioneer a new congregation in Henley (and with us not getting another curate until at least June 2019), we have had to consider how we can cover the areas for which he has been responsible. This has led to some exciting developments. From January, Richard Crane is going to reduce his paid employment to three days a week so that he can give regularly two days to ministry at St Mary's. Richard will take on responsibility for leading the Discipleship Course on a Monday night and the Workers' Lunch outreach on a Tuesday. We are so grateful that God has given Richard this desire to spend more time in gospel ministry. Please do pray for Richard as he makes this adjustment.
Sam also had responsibility for the 6:30pm congregation. And I am similarly thrilled that Tim Adams, who used to be a ministry apprentice at St Mary's, is likewise able to reduce his work as an engineer to three days a week from June. This will give Tim the bandwidth to lead that congregation effectively. Tim is actively pursuing the possibility of full time, ordained ministry in the Church of England and the leading of the 6:30pm congregation, supported by me, will give him a wonderful opportunity to gain experience and develop his gifting.
Another change to mention is that John Furley's two year fixed contract as our Operations Manager comes to an end in April, and he will return to working full time as a civil servant for the Food Standards Agency. I give thanks to God that John has been able to take this two year sabbatical from the FSA to be our Operations Manager. I would not have been able to cope without him, especially with all the additional work that came with Project Connect. The PCC will be considering an option to fill that role at its next meeting on 12 December. More details will follow in due course.
But of course for many of us, the biggest change at St Mary's will be the return to the new, massively refurbished church building early in the New Year. This is another exciting development and it will provide new ministry opportunities for us (more about that in other Touchline articles). Our longing is to be a loving church family from which the glorious message about Jesus rings out into our community.
So, as we look ahead to a new year and beyond, there are two things of which we can be certain: [i] God and his purposes do not change; [ii] our circumstances (both individually and corporately) will change. But because of the first, we need not fear the second.
"For I am convinced that neither death nor life, neither angels nor demons, neither the present nor the future, nor any powers, neither height nor depth, nor anything else in all creation, will be able to separate us from the love of God that is in Christ Jesus our Lord." Romans 8:38-39
Project Connect update - 7th December 2017
This week the final pieces of tarmac were laid so the works on the drive are now complete. The welcome desk arrived and work to install the audio - visual equipment in church started. Staff and lead volunteers were trained on the systems and processes, ready for the building to be handed over. New photos of the inside of church and the organ are on the photo blog.
Meet the Nativity episode 2 (Glen Scrivener)
Episode 2 of Glen Scrivener's "Meet the Nativity" series is now released: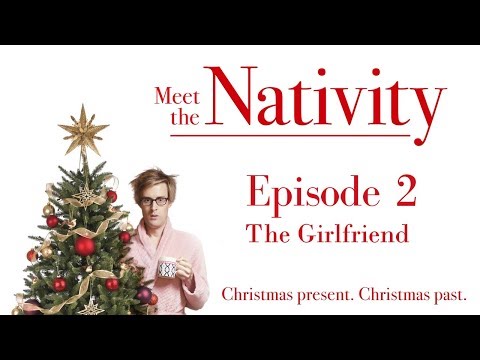 Project Connect update - 30th November 2017
This week the organ installation continued and the glass doors and screens between the welcome area and church were hung. Outside, the wooden cladding for the metal frame of the welcome area was constructed and installed.
On the organ, Matthew O'Donovan writes 'excellent progress has been made this week, in particular with the assembly of the wind system and the installation of the various wind regulators and chest / soundboard modules. Some of the larger pipework is in, or in the church waiting to be put in, though most of the pipework will arrive after the chests etc. are in place, and when there's a bit less dust in the air in church.
The Project Connect photo blog has photos of the work, including the interior of the instrument.
Meet the Nativity (Glen Scrivener)
Glen Scrivener, who led our Real Lives week earlier this year, has released the first in a series of time-traveling romantic comedy videos in which 21st- and 1st-century Christmases magically collide.